Medical cannabis isn't necessarily news in Minnesota – legislators here enacted the state's medical marijuana program back in 2014, allowing for patients suffering from conditions like HIV/AIDS, cancer, PTSD, and others, to access cannabis for therapeutic purposes. 2018 saw the addition of autism and sleep apnea to the list, anyone seeking herbal assistance with these two will have to wait until July 2018 to reap the benefits. It's astounding that one little plant can have positive effects on such a wide range of conditions, but what's even more amazing is that it's been discovered that cannabis can be a powerful ally in the fight against opioid addiction.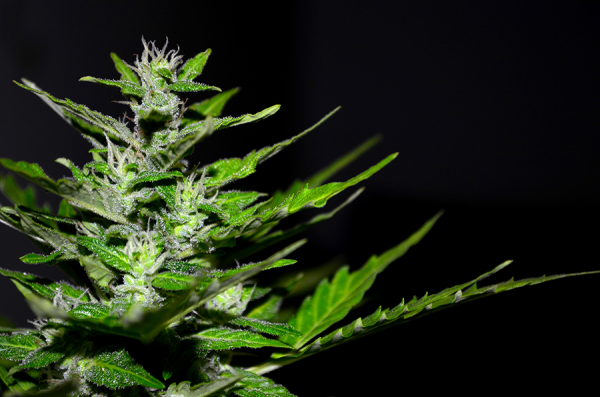 Can you use cannabis to treat opioid addiction?
Across the nation, we're facing a crisis: widespread opioid use affecting Americans from all walks of life. Prevention and education have only gone so far, and front-line workers know that even solutions like naloxone are temporary at best, and do nothing to get to the root cause of the issue.
Cannabis seeds for sale in Coon Rapids
Studies have shown, however, that cannabis can play a strategic role in the reduction of opioid use, as cannabinoids in the plant have been shown to be even more superior in effect than opioids, providing better pain relief with fewer side effects.
Are weed seeds safe for medical use?
Scientific research and anecdotal evidence both speak to the safety and efficacy of cannabis in medical situations, but it's important to note that this plant has been utilized for centuries by physicians as an all-natural remedy treating conditions ranging from chronic pain to mental disorders.
Is cannabis safe? Although you may have a chance of developing a use dependency or even "addiction", it's impossible to overdose on cannabis – if you take too much, you'll probably just feel pretty icky, as opposed to an overdose of opioids, which can lead to respiratory distress. Negative effects of cannabis use also include hallucinations, dry mouth, paranoia, insomnia, diarrhea, all of which are short-lived and easily reversed by ceasing use of weed (i.e. taking a "tolerance break").
Can I legally use medical cannabis in Coon Rapids?
As mentioned above, medical cannabis is legal in Coon Rapids, and has been since 2014. Unfortunately for die-hard fans in Minnesota, locals haven't been given the right to grow their own in the comfort of their homes just yet, though you can stock up on weed seeds without fear of penalty, since they're considered adult novelty items.
Buy cannabis seeds in Coon Rapids
If you want to guarantee you purchase superior genetics that will always produce top-notch and potent medical weed, shop for your Coon Rapids cannabis seeds online with Growers Choice Cannabis Seeds. We are dedicated to our customers' satisfaction, offering detailed product descriptions on every strain we carry, and a seamless ordering experience. If you have questions, we'll do our best to answer them – contact us via chat, email, or phone, and one of our customer service team will be happy to help. Carefully packaged in medical grade glass vials to ensure freshness on delivery, we ship our seeds anywhere in America.
Kind words from our customers in Coon Rapids
Thanks, Growers Choice, for your delivery and service. I received my package in short order, and I have had a 100% strike rate. I can't wait to sample my harvest at the end of the season! Looking forward to a good relationship with this company, I plan to make all my purchases for cannabis seeds with Growers Choice in the future. Please keep up the good work!
Popular Cannabis Seeds