Is cannabis legal in Burlington?
If you live in Vermont and are a registered medical cannabis patient with the Vermont Therapeutic Use of Cannnabis Program, you can grow your own medical marijuana from cannabis seeds! On the Growers Choice website, we're proud to offer an extensive resource section filled with helpful tips on getting the most from the germination, cultivation, and harvest of your healing, therapeutic, all-natural products. If you've been buying your prepared cannabis, why not try your hand at growing your own medicine? Licensed Vermont residents can grow up to 9 cannabis plants, so long as no more than two are in the flowering stage at any given time.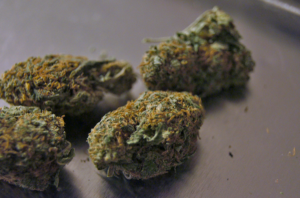 We Have Over 50 Cannabis Strains to Choose From
At Growers Choice, we're proud to provide our loyal and repeatedly satisfied customers with the finest cannabis seeds around. And because we carry more than 50 strains of cannabis seeds, we're able to match the needs of almost every existing or potential patient that comes looking for an all-natural healing alternative. It's true! Whether you're searching for renewed energy or evening relaxation, relief from stress and anxious thinking, or a boost in mood, there's a cannabis strain out there to help you, and at Growers Choice there are seeds to help you help yourself! Say goodbye to questionable additives and unknown growing processes – when you grow your own cannabis, you know exactly what goes into every step of the process, and because our seeds are lab-tested to ensure authentic genetics, you know you're growing what you wanted – the strain with the medicinal benefits you were looking for.
Find Cannabis in Burlington
Grow your own medical cannabis with premium Burlington cannabis seeds from Growers Choice. If you are a registered medical marijuana patient in Vermont, you have the right to grow up to nine cannabis plants at home (with a maximum of two being harvest-ready at any one time).
Since 2004, Vermont residents have legally been able to benefit from using medical cannabis to treat a number of medical conditions, including
wasting syndrome
glaucoma
HIV and AIDS
Multiple sclerosis
Patients can have up to two ounces of usable cannabis in their possession at any given time.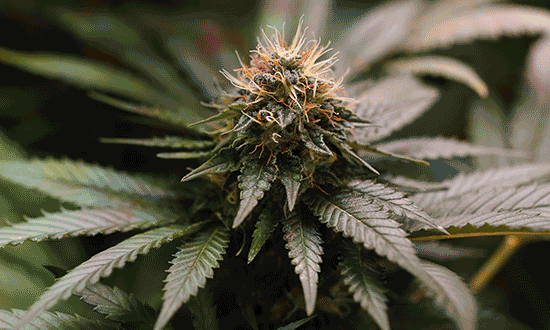 Is it easy to grow cannabis from seeds?
Although some of the most common growing practices can seem daunting, especially to newbie gardeners, if you can grow weeds you can grow a cannabis plant (technically, cannabis is a "weed", too). In fact, if you follow our Growers Choice Cannabis Seeds germination guide, you'll find your garden going from germination to budding plant in no time. We are so confidant in our product that we offer a 90% germination guarantee. If your seeds don't germinate, we will gladly replace them free of charge. Some strains are harder to grow than others, so amateur gardeners should consider auto-flowering varieties like Northern Lights and Cheese.
What is CBD?
If pain and inflammation are your main reasons for seeking a natural medical alternative like cannabis, you might be eager to learn more about CBD, one of the cannabinoids found in this plant. At Growers Choice, we carry a good selection of high-CBD cannabis seed strains that won't get you mentally "high" but will provide loads of benefits.
Where THC can make up anywhere from about 10 to 30 percent of the cannabinoids in a cannabis strain, CBD tends to cap at about 10%. This doesn't mean it's less powerful, though, as a little goes a long way with this healing substance. Unlike THC, which gives those psychoactive effects some people are after – and lots of medical benefits besides – CBD works on the body but not on the brain. It can even counteract the effects of THC, and strains that contain equal amounts of both have been found to work wonders therapeutically, because the two cannabinoids play so nicely together.
Can I get weed seeds in Burlington?
Though there are medical cannabis dispensaries throughout the city, why not visit Growers Choice online to peruse our collection of weed seeds from the comfort of your own home? Online shopping has made the world a lot smaller, and you can benefit from the high quality of our carefully cultivated and hand-picked seeds, each inspected to ensure you receive nothing but the best. All our cannabis seeds are reliably feminized, and we offer three categories:
Visit Burlington
Fast fact: in 2015, Burlington, Vermont became the first US city to run completely on renewable energy. This forward thinking college town is home to the University of Vermont, and the UVM Medical Center. Burlington natives head to Lake Champlain for fishing and boating, and the ECHO Lake Aquarium and Science center for hands on learning about the area's natural habitats. Historic Battery Park hosts summer concerts and ice-skating, with views of Lake Champlain, and you can scale Mount Mansfield, the highest mountain in the state.
Start your Burlington cannabis seeds collection or garden today by placing an order with Growers Choice. We pride ourselves on being reliable and transparent, and we offer the best in cannabis seeds and customer service.
Consistency is key when shopping online for cannabis seeds
I ordered some Power Plant seeds on April 14, 2017 and they got here April 19. I have ordered from them before and received the same high quality and exactly what I ordered, every time. That's why I keep shopping here.
Super quick to ship, great packaging, really legit and easy-to-use site. This is the real deal and I hope people keep buying cannabis seeds, in Burlington or wherever, from here so they stick around!
Popular Cannabis Seeds