Buy cannabis seeds in Bozeman
You can buy Bozeman cannabis seeds in minutes when you order online from Growers Choice. We offer a selection of over 50 of the world's most premium cannabis seeds and will deliver your order directly to your door! With our easy online ordering system, we accept trustworthy payment options such as Visa, MasterCard, and Bitcoin, so you know your information is safe and secure. All orders to the U.S. also include a flat-fee shipping rate so you get the same low price whether you're ordering 3 seeds or 30, and each order comes with shipment tracking. At Growers Choice, we want you to have the best experience possible, from ordering to harvest.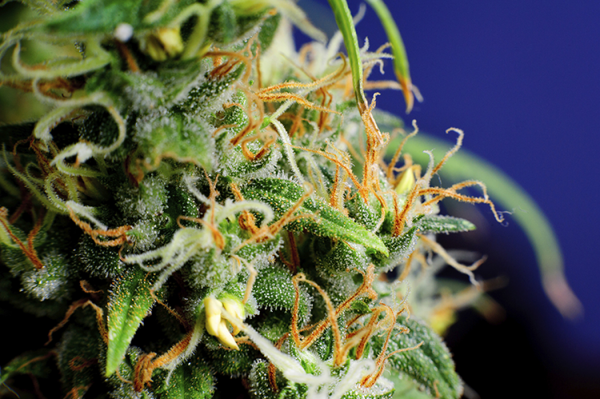 Is it legal to buy weed seeds?
Yes, it's perfectly legal to buy cannabis seeds in Bozeman and in all of Montana. This is because cannabis seeds are considered adult novelty items, therefore they are perfectly legal to purchase and possess. Montana also has a medical marijuana program that allows patients within the program to use, possess, and cultivate medical cannabis without any state-level penalties. To qualify for the program, patients must undergo a marijuana evaluation appointment and show documentation from a primary care physician describing the medical diagnosis. Patients must also receive written certification from a physician that they require medical marijuana. With this information, patients can then register with the Department of Health and Human Services to obtain a Medical Marijuana card from the state.
Best Bozeman cannabis seeds for appetite stimulation
Research has shown that cannabis is an effective medical treatment for a number of symptoms and conditions. Many people are probably familiar with the side effect commonly referred to as 'the munchies' where cannabis users get hungry after use. While some may think of this as a harmless side effect, others can benefit greatly from this reaction. Many patients who suffer from eating disorders, or who are undergoing chemotherapy treatment have issues with eating, and therefore using medical cannabis to help stimulate their appetite can be incredibly helpful.
If you're looking for cannabis seeds to help with appetite stimulation, we recommend considering one of the following strains:
Cannabis seeds for sale in Bozeman
Growers Choice has all of the feminized, auto-flowering, medical, or kush Bozeman cannabis seeds you could need! If you're unsure which strain is right for you, you can visit our website for detailed descriptions of what you can expect from each of our seeds (https://www.growerschoiceseeds.com/all-cannabis-seed-strains/). Every order from Growers Choice also comes with a 90% germination guarantee, which means if you order 10 seeds and less than 9 produce results, then we'll replace the non-viable seeds right away!
Bozeman customers are raving about Growers Choice
Ordering from Growers Choice was the best decision I ever made! They had exactly the strain I was looking for, ordering was easy, and delivery was quick. My seeds arrived in perfect shape, too. I'll definitely continue ordering from this fine company.
Popular Cannabis Seeds