Buy cannabis seeds in Whitehorse
If you have decided to purchase Whitehorse cannabis seeds, you've come to the right place. Growers Choice offers premium cannabis seeds that are hand-picked and inspected by our team of experts. After 20 years of industry research, our seeds have the best genetics you can find. All you have to do is decide which of our 40+ varieties you want and the number of seeds you want, and you'll have them shipped to you in no time!
Weed Seeds: What is THC?
Tetrahydrocannabinol, or THC, is a chemical compound in cannabis that is responsible for the "high" feeling. Unfertilized female flower buds tend to be the most potent. THC binds with endocannabinoids in the brain, stimulating the brain to produce more dopamine. You may experience anything from euphoria to pain inhibition. Different strains can give various effects, and everyone experiences it based on their own genetic makeup.
You can find our Whitehorse cannabis seeds have varying levels of THC for you to choose from. You can purchase any of our seeds online from our website and we will deliver them right to your mailbox!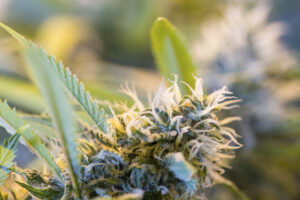 Cannabis seeds for sale in Whitehorse
When purchasing cannabis seeds, you want to make sure you are getting quality seeds that live up to your expectations. Plus, only the female plants produce the flower that you will need to use for medical benefits. When you order cannabis seeds from Growers Choice, you are getting the highest germination guarantee in the industry, and you get the female plant! You can rest assured that we are the first step in your health journey. That's why we refuse to sacrifice our process to getting you the highest quality cannabis seeds!
How Much do You Know About Cannabis Anatomy?
Want to put your cannabis plant knowledge to the true test? Do you know what these parts of the plant are called, and what they're for?
Hints:
The central stem of the plant.
The bits you dry and smoke.
The frosty coating.
Answers
This is the stalk! The stalk of the cannabis plant ensures the plants are able to hold all those (answer to question 2) once they have grown and gotten big and beautiful. The stems that hold the leaves branch off of the stalk, and in the case of industrial hemp, this is the most important part that gives us that fiber that can be turned into just about anything.
These are the buds or flowers. Call them what you will, they are arguably the most sought-after part of cannabis plants grown for medicinal or recreational use. After they have grown during the flowering stage, this is the part you dry and cure, and eventually crumble up onto your rolling papers or add to your vape pen!
The trichomes of a cannabis plant give it that beautiful, glimmery look that so many people crave. Did you know trichomes develop more on indica strains that sativa strains. Generally speaking, more trichomes = more relaxing, physical effects (as opposed to cerebral highs). These strains get the frost because out in nature it serves as a protective coating against the harsher climates of the mountains where indica originates.
Is Growing Cannabis Against the Law in Whitehorse?
Growing and using medicinal cannabis is legal in Canada. What's more, owning cannabis seeds is legal in the US and Canada. Currently, a bill has been proposed to legalize recreational cannabis in 2018!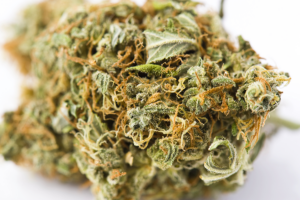 Auto-flowering Whitehorse cannabis seeds
Auto-flowering cannabis seeds simplify the growing process, and can be a great start for beginners. Rather than relying on a light cycle to begin the flowering stage, auto-flowering seeds flower on their own.
We carry a variety of auto-flowering strains. Some of our favourites include:
Each of our auto-flowering Whitehorse cannabis seeds have unique benefits that can help you, from sativas to indicas and pain relief to stimulating appetite.
Whitehorse residents grow medicinal cannabis with Growers Own Seeds
I've been using medical cannabis for years to help with my chronic migraines. Ordering seeds online from Growers Choice Seeds was cheap and easy, and it's allowed me to save money and take control of my own treatment by growing my medicine myself. After following their online germination guide, I planted my Whitehorse cannabis seeds, which have all sprouted up now into healthy, budding plants!
The taste, the shipping, the germ rates, the customer service – I've been repeatedly impressed by this company and it's not the easiest thing to order marijuana seeds in Whitehorse. Everyone around here – take notice!
Popular Cannabis Seeds