Cannabis seeds for sale in Victoria
If you've been searching for cannabis seeds in Victoria, look no further. Growers Choice is the first choice for those looking for premium cannabis seeds. We stand behind our cannabis seeds with a 90% germination guarantee. All of our seeds are hand-picked and tested to ensure freshness and so you know exactly what you are getting. If you still have questions, you can call our customer service team. Once you know which strain you want, order your Victoria cannabis seeds online and we will deliver them to your doorstep.
Growing weed seeds
Growing your own cannabis from weed seeds can be tricky, so be sure that you have everything you need to get started. It is important that your grow room have easy access to water, electricity, and proper ventilation. As well, you may want to consider having waterproof floors, as growing can get messy. Cannabis plants also require specific nutrients from their soil. If you think you need some time before you start growing, be sure that you have preserved your seeds properly to avoid mould.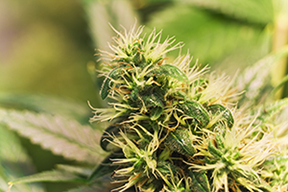 Cannabis laws in Victoria
Cannabis laws are currently under consideration to be revised, with the legalization of recreational cannabis a priority. Results will be released in July 2018. However, you are legally allowed to grow your own medicinal cannabis with approval from Health Canada.
Buy Cannabis Seeds in Victoria
You won't need to second-guess Growers Choice because we don't believe in sacrificing quality. As well, we are always looking for wholesale retail partners who have the same commitment to providing great products. If you are the owner of a dispensary or a legal growing operation, we offer amazing deals for your wholesale orders. Not to mention that you only get female seeds from Growers Choice. Regardless of whether you want 1 or 100 seeds, we have something for everyone!
Cancer care with Victoria cannabis seeds
If you are undergoing treatment for cancer, you may be experiencing a string of other side effects, including nausea, appetite loss, fatigue, mood changes, and concentration problems. Not only is cannabis now thought to have anti-cancer properties, but it can also soothe many of the symptoms that arise from traditional treatments.
If you are thinking about growing your own medicinal cannabis for this reason, check out these strains:
Critical Purple
Great White Shark
OG Kush
Super Silver Haze
These strains can be used medicinally to help relieve your symptoms and work alongside your current treatments. You can find more information about cannabis and cancer on our blog.
Thanks, Growers Choice!
I was really weary about buying cannabis seeds, but a local shop owner carried Growers Choice seeds and urged me to go on the website. After discovering the information on the website, I was happy to buy from the store and even ordered some other strains online. Thanks for putting my concerns to rest!
Popular Cannabis Seeds