Buy Vaughan cannabis seeds
Forget taking a gamble purchasing cannabis seeds from anywhere else. Buy yours online from Growers Choice—we even deliver! With over 20 years of research under our belts, we understand the importance of quality cannabis seeds. That's why we hand pick and seal our seeds in medical-grade glass vials so they stay fresh. Plus, we test our seeds so you get feminized cannabis seeds backed by a 90% germination guarantee. When you buy Vaughan cannabis seeds from Growers Choice, you've made the best choice!
Does cannabis make you hungry?
Getting the munchies is a fairly well-known side effect of cannabis, and there are several strains that can stimulate your appetite. Cannabinoid receptors coordinate with the neurons in the brain that control hunger to make endorphins rather than signaling that you may be full.
Some of our strains can help increase your appetite, so check out:
Just be sure to keep your favourite snacks nearby!
How long do weed seeds last
The shelf life of cannabis seeds will depend on the environment you keep them in. Heat and moisture will encourage the seeds to germinate, but can also cause mould. Be sure to store your weed seeds in a dry, dark place, and they can last up to 6 years.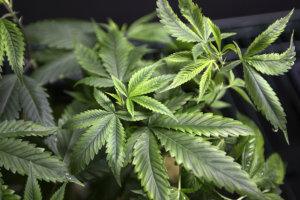 Cannabis seeds for sale in Vaughan
Forget looking anywhere except Growers Choice for premium cannabis seeds. There is no comparison to our quality, because there is no comparison to good health. You can choose from 40+ varieties, including our popular auto-flowering strains, and have them shipped right to your mailbox. With just a few clicks, you will have your cannabis seeds on their way to you. The hardest decision you'll have to make with Growers Choice is which seeds to choose!
Are cannabis seeds legal in Vaughan?
It is actually completely legal to purchase and own cannabis seeds all across North America. You can also grow a limited number of cannabis plants with approval from Health Canada.
Cannabis vs. opioids
The rising number of opioid prescriptions has recently been described as an epidemic. While opioids might have once been the first choice when combating chronic pain, cannabis is now being realized as an effective alternative treatment. Not only is cannabis a great alternative, but many consider it to be a better first option. Opioids have a risk of creating a strong dependence, and may need to be constantly increased in dosage. As well, opioid replacement therapies, such as methadone and suboxone, have not been successful. People are more likely to try and obtain opioids in other ways, and risk overdose. Cannabis is not only an option for chronic pain, but it has been shown to work in conjunction with opioids—greatly reducing dosage increases and dependence.
Vaughan gets greener
I wouldn't say that I'm an avid gardener, but I was pretty surprised by all the information Growers Choice has on the website. It definitely helped me get started.
Popular Cannabis Seeds