Buy Cannabis Seeds in Summerside
Looking for quality cannabis seeds? You're in the right place. Growers Choice has something for everyone—producers and users—from feminized seeds to high-CBD strains. With our THC and CBD charts, and our detailed seed descriptions, we've made the buying process as easy as a few clicks. Order your Summerside cannabis seeds online, and get them delivered to you quickly and discreetly—it's really that easy.
Are cannabis seeds legal in Summerside?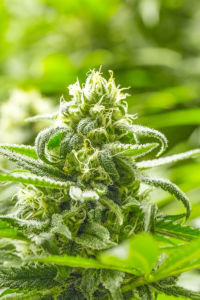 Not only are cannabis seeds legal in Summerside, but they are legal across North America. Cannabis seeds are considered adult novelty souvenirs that you can purchase and own at your discretion. As well, growing cannabis has been approved for medicinal use by Health Canada.
Too high from weed seeds
Getting that "too high" feeling can happen to anyone. You may have overdone it, tried a new strain, or you might be trying cannabis for the first time and didn't know your tolerance level. Regardless, here are some steps to help keep from feeling overwhelmed.
Remain as calm as possible. If you start feeling anxious, find something to keep your mind off of it until you start to relax.
Make sure you get something to keep yourself hydrated—this doesn't include alcohol.
Find some black peppercorn. Seriously, take a sniff, and you should find some immediate relief from paranoia and anxiety.
Ultimately, you want to be sure that you know your limits. Try keeping a journal of your doses to ensure that you can find out what dose works best for you!
Cannabis Seeds for Sale in Summerside
If you're on the market for quality cannabis seeds, why wait any longer? Growers Choice has over 20 years of industry research under our belts, which is why we're the top choice for ordering cannabis seeds online. With a 90% germination guarantee, the only thing you will have to worry about is how to to choose which strain you want!
Summerside cannabis seeds and edibles
If you're thinking about using your Summerside cannabis seeds to make edibles instead of smoking or vaping, you're in for some trial and error. Be sure to remember that edibles take longer to kick in, and the effects last much longer as well. If you've already harvested, use the 1:1 ratio rule (1 cup of cannabis to one cup of oil), as oil can only bind with so many cannabinoids—meaning it'll be a waste of your harvest if you try to put more in. You can calculate the percentage of THC of CBD in your edibles by doing some simple math. Say you choose a strain that has around 16% THC. That will mean one gram contains 160mg of THC. So, 22% means one gram contains 220mg, and so on. So, if you put around 5g in half a cup of butter, you're estimating around 800mg in that half a cup. If you use that half cup of butter in a recipe that yield 40 cookies, then you would divide 800mg by the yield of the recipe, making each cookie contain about 20mg of THC.
Summerside grows Growers Choice
I just received my seeds, but I'm too excited to wait to review them. I was referred to Growers Choice from a friend who buys the Jack Herer seeds, so I decided to look into it myself. I thought I'd just choose one strain, but ended up with three different ones. So happy with my order!
Popular Cannabis Seeds