Buy cannabis seeds in St Albert
Buying St Albert cannabis seeds is as easy as a click of a mouse with Growers Choice. With over 20 years of industry research and a team of top horticultural and medical experts, Growers Choice gives you the peace of mind you need when it comes to ordering cannabis seeds online. Quick, discreet delivery and a germination guarantee make every stop of the process hassle-free. Simply visit our website and choose from our 40+ strains of high-quality cannabis seeds—and if 90% of your seeds don't germinate, then we'll replace the duds right away! That means if you buy 10 seeds we guarantee that at least 9 will produce results—that's the highest guarantee in the industry.
Can I legally buy weed seeds in St Albert?
Weed seeds are legal to buy in St Albert and all across Canada. Once you have applied for, and are approved by Health Canada, you will legally be allowed to grow your own weed plants for medical purposes. Just like any other seeds, cannabis seeds need a certain amount of attention to produce the healthiest, highest yields. If you're worried your green thumb is not up to par, you can visit our website for all the advice you need to ensure the best results. From the different growing stages to the best preservation methods, we have all the information to make sure every step—from germination to harvest—is as easy as can be.
Cannabis seeds for sale in St Albert
While options might be limited to buy cannabis seeds in St Albert, Growers Choice's online ordering system ensures all of North America has easy access to the highest quality seeds. You can order St Albert cannabis seeds today and have them delivered directly to your door. With regular, auto-flowering, and medical seeds available, our feminized cannabis seeds are all hand-picked, inspected, and tested by experts.
Here are some of our favourite cannabis seeds:
Afghan Auto-Flowering
CBD Moby Dick Medical
Cinderella 99
OG Kush
If you're interested in high-quality cannabis seeds, be sure to browse our extensive collection of superior indica-dominant and sativa-dominant cannabis strains.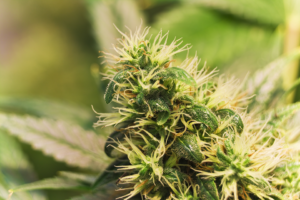 Are St Albert cannabis seeds safe?
While many studies in the past have focused on uncovering the medical benefits of cannabis, the last few years have produced much research on the safety of using cannabis on a regular basis. Thanks to these studies, we know that many myths are cannabis are simply untrue—such as the belief that regular cannabis use can lower IQ. Studies have shown that there is no long-term damage associated with usage. Aside from minor side effects you might experience upon usage—such as anxiety or dry-mouth—you can feel totally safe with your St Albert cannabis seeds.
Growers Choice a favourite in St Albert
Now that I've ordered from Growers Choice, I'll never have to shop anywhere else! Quick delivery, tons of strains to choose from, and their germination guarantee gave me total peace of mind—I couldn't be happier!
Popular Cannabis Seeds