Saskatoon may not have a variety of cannabis seed retailers, but it's still easy for you to get your hands on them. With Grower's Choice, you can access a wide assortment of auto-flowering, feminized, and medical cannabis seeds, making your purchasing process sweet and simple. As a one-stop-shop for your growing needs, we're your optimal choice for buying Saskatoon cannabis seeds.
Saskatoon marijuana seeds are not that easy to come by. Considering that it is now legal for anyone that has a medical marijuana card to grow their own for their personal use it is surprising how few options the residents of Saskatoon have. Visit www.growerschoiceseeds.com and you will find an online catalog with the finest selection of Saskatoon marijuana seeds available. If you are 21 years of age you can order from Growers Choice. Our user-friendly website will have you complete your order in no time at all. If you have bought from us before deciding on which Saskatoon marijuana seeds you want to buy is easy, however for the novice, we recommend that you take some time and do some reading on each strain so you can choose the right one.
With over 40 premium feminized Saskatoon marijuana to choose from it may seem like a daunting task for the novice. Growers Choice has you covered. We have written detailed bios on each strain to help you make your decision. If you are still stuck we are only just an email or online chat away. Send us a message and one of our professionals will be with you as soon as possible.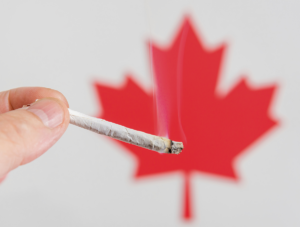 Know Your Cannabis Possession Laws
As of now, medical marijuana growth and use are legal across Canada. For those who have a qualifying medical condition and a prescription from a licensed doctor, possession and growing laws are a non-issue. The recreational growth and use of marijuana still remain illegal, although cannabis will be legalized in Canada by July 1, 2018, according to new legislation.
How To Use Cannabis
People use cannabis in a wide variety of ways, depending on their personal preferences and the effects they hope to experience. For instance, if you're looking for a quick high and aren't worried about smoke, rolling a joint is by far one of the most popular options out there. If, however, you would prefer not to smoke (or vaporize, an option with very similar results), there are always alternatives like edibles, hash, and tinctures (which you drip under your tongue). Some people with muscle or skin issues even use cannabis topicals — applying a cannabis-infused balm or lotion on problem areas allows the THC and CBD to soak into the skin and improve problems right at the site. What's your favorite way of consuming cannabis?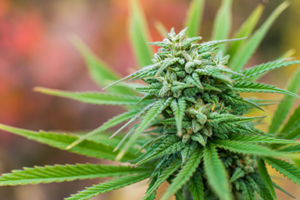 Turn Your Medicinal Weed Seeds into Healthy Plants
In order to grow healthy, productive plants from your Saskatoon cannabis seeds, you'll need to kick your green thumb into gear. Apart from setting up the perfect grow room for your plants, you'll also have to learn about the different stages of marijuana growth, as well as the needs of these particular plants.
The marijuana plant goes through a cycle with three pronounced stages:
Germination
Vegetative Stage
Flowering Stage
Germination is the vital growth process in which the cannabis seed sprouts. From here, the plant continues to increase in size, sprouting leaves and increasing its structural integrity. Finally, the plant enters the flowering stage, where it produces the buds necessary for medicinal use. Once they have matured, the buds are ready for the drying and curing process.
For more information on how to grow cannabis plants, visit our Grow Advice Guide.
The Cannabis Vegetative Stage from Growers Choice Seeds on Vimeo.
Cannabis Seeds for Sale in Saskatoon
You can count on us when it comes to buying weed seeds in Saskatoon—with our quick delivery and subtle packaging, we'll get you the product you need in the time frame you desire. Saskatoon cannabis seeds have never been easier to buy!
Put your trust in us. With over 20 years of industry research under our belt, we are a dependable source for the finest cannabis seeds. We sell only 100% fresh cannabis seeds, thoroughly examining them, hand-picking them, and testing them for quality before they're shipped to you.
Saskatoon's First Choice
Speedy delivery, discreet packaging, and high-quality product mean that Grower's Choice is my first choice for my growing needs. I also appreciate their germination promise—it takes some of the anxiety out of the purchasing process. Buying from them is a no-brainer!
Popular Cannabis Seeds