Nova Scotia Cannabis Legality
In Nova Scotia and throughout Canada, the use of medical cannabis is permitted to treat conditions such as…
glaucoma
Multiple Sclerosis
chronic pain
PTSD
nausea
anxiety
loss of appetite
If a physician determines that their patient can be helped beyond their pharmaceutical medication by cannabis, or that the pharmaceuticals have not offered the desired relief, they can prescribe cannabis to their patients. While it's true that cannabis can be used to alleviate or minimize medical illnesses and symptoms, it should never be used to "treat" or "cure" anything. The effects of cannabis are temporary, so even though you may find relief at that moment, the buzz will eventually wear off. Please speak to your doctor if you're already taking medicine for your symptoms to see how cannabis could play a role, either a positive or negative one. You never know how cannabis may react with your prescriptions. It's always better to be on the safe side.
If you want to buy cannabis seeds and grow your own cannabis, you must of course be registered as a medical marijuana patient. Once this is done, you can grow up to 5 plants for each gram of prepared cannabis you are entitled through your prescription. It's possible to have top-notch weed seeds delivered to your home! When you shop with Growers Choice, you become a part of our ever-growing cannabis family. We care about your cannabis needs and want only the best experience for you. We work hard around the clock to bring you only the best weed seeds. In most cases, it takes around two weeks for your seeds to arrive. And when they do, they'll be in discreet packing. We do not advertise that your package contains cannabis seeds.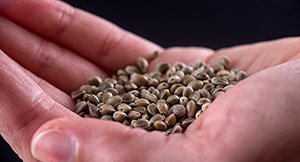 Where to buy weed seeds in Nova Scotia
At Growers Choice, we sell 21 premium weed seed strains, including popular choices like White Widow and OG Kush. In addition to our fully feminized regular and auto-flowering strains, we also sell three high-CBD cannabis seed strains that offer relief from pain and other symptoms without the psychoactive high for which cannabis is well-known. These strains contain
5-7% THC (a very low dose for this cannabinoid)
5-7% CBD (a very high dose for this less prominent cannabinoid)

Where can I buy feminized cannabis seeds in Canada?
At Growers Choice, we offer more than 20 strains, and every single cannabis seed we sell is 100%, reliably feminized. What does this mean, you ask? Well, simply put, all our seeds will turn into female plants. This is important because it takes one major risk out of growing your own cannabis: male plants fertilize female plants and effectively ruin the usability of their flowers, so you need to weed out male plants early on if you want harvestable cannabis. This means money wasted on seeds that will never grow up, and if you inadvertently overlook a male plant, it means an entire crop gone to – pardon the pun – pot!
Take that risk out of the equation with Growers Choice feminized cannabis seeds. We offer you all of this, plus the security of our 90% germination guarantee, which promises that at least 9 out of 10 of your seeds will germinate, or we'll send you new ones for free. Just follow our Germination Guide to remain eligible.
With cannabis officially legal in Canada, now's the perfect time to buy Nova Scotia marijuana seeds from Growers Choice. What's holding you back? What's keeping you from testing out our seeds? You never know what good cannabis can do for your health until you try it. If you have any questions about our products or you'd like an update on your shipping/tracking information, please reach out to customer service. They're here to assist you. We can assure you that our customer service lines will help you to the best of their ability—but please be patient as our lines get busy sometimes.
Where can I find a medical cannabis doctor in Nova Scotia?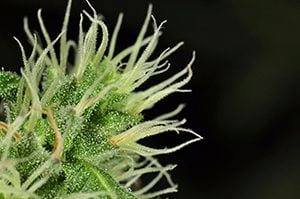 In Nova Scotia, there are a number of clinics that will prescribe medical marijuana. While it is possible to have cannabis prescribed by your regular physician, more often people turn to specific cannabis clinics to receive their prescription. These clinics staff certified doctors who can review your medical history and give you a checkup, and then issue you a prescription for an appropriate amount of medical cannabis.
It never hurts to get a medical professional's input on marijuana use, but as of 2019, Canadians can buy recreational marijuana without a prescription. You no longer *need* to see a doctor before you step into a dispensary or buy Nova Scotia marijuana seeds online through Growers Choice. We never asked for a prescription in the first place. With the updated marijuana laws, now's the perfect time to stock up on seeds and start your own cannabis garden at home. Start our marijuana journey with Growers Choice Seeds!
The best cannabis seed strains for Nova Scotia
Choose mold-resistant cannabis seeds the best results on the east coast. Grow your seeds with special attention to mold and pests, and opt for an auto-flowering variety which is known to be more resilient and tend to grow from seed to harvest more quickly, ensuring you aren't left without flowers after an unexpectedly short or cool summer.
How should I store my cannabis seeds?
If you aren't going to be planting your cannabis seeds for a few months or even years, store them properly so they have the best chance of remaining viable for the duration. Cannabis seeds require three primary factors to maintain their dormancy and germinate successfully down the line:
Darkness
Cool or cold temperatures
As little temperature and humidity fluctuation as possible
For more information, read our article all about How to Preserve Cannabis Seeds.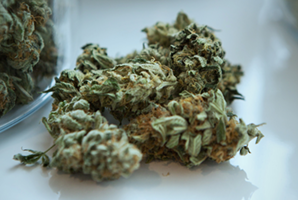 What is CBD?
CBD is one of the 80-some cannabinoids found in cannabis. Like well-known THC, once CBD is metabolized in the body, it interacts with the CB1 and CB2 receptors in the brain and body to create all kinds of incredible medical improvements, acting as a painkiller, anti-inflammatory, and anti-depressant. CBD is non-psychoactive (unlike THC) and actually counteracts this effect, so regular cannabis strains with moderate or high levels of CBD generally cause less euphoria.
Learn more by reading our What Is CBD article.
At Growers Choice, we sell three varieties of premium high-CBD medical cannabis seeds: CBD Moby Dick, CBD Blueberry, and CBD Critical Mass
Growers Choice cannabis seeds in Nova Scotia:
The greatest grows come from Growers Choice
I have been growing my own medical marijuana for years now, and I can definitely say that you guys sell some real top-quality seeds. I have had no issues – only one in ten seeds have failed to germinate, which is a completely acceptable germination rate of 90%! I'm very impressed and will be telling my gardener friends.
Popular Cannabis Seeds