Is cannabis legal in Montreal?
Health Canada has approved growing cannabis for medicinal reasons across Canada. Once you've been approved, you can grow a limited number of plants for your personal use. As well, cannabis seeds are legal to purchase and own anywhere in North America. So, if you're thinking about getting Montreal cannabis seeds, order them online from Growers Choice and get fast, discreet shipping across North America.
Buy Cannabis Seeds in Montreal
There's a reason why Growers Choice has been the top choice for those looking for quality cannabis seeds—we always deliver what we promise. From feminized to auto-flowering strains, we have something for everyone. We hand-pick our seeds and ship them directly to you in medical-grade glass vials. Not to mention that we've made ordering online with us incredibly simple: choose your strain and the number of seeds you want, put in your payment and shipping details, and your seeds will be on their way to you in no time!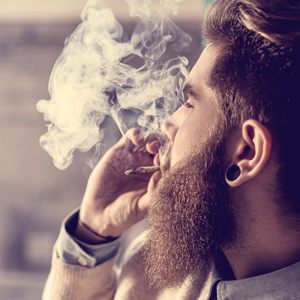 Montreal cannabis seeds and migraines
Cannabis is not only great for chronic pain, but it can also aid with specific types of pain, such as migraines and headaches. In fact, cannabis can be beneficial in preventing migraines as well! New research from Skaggs School of Pharmacy and Pharmaceutical Sciences at the University of Colorado confirms that cannabis is a great alternative treatment. In fact, it was found that 85% of subjects reported fewer migraines per month. It is believed that endocannabinoid deficiencies are a possible explanation for migraines, with the cannabinoids in cannabis directly improving balance in the brain.
If you are looking for migraine relief, consider our Critical Purple auto-flowering feminized cannabis seeds or the Mazar feminized cannabis seeds.
Weed seeds: grow healthy cannabis plants
Growing healthy cannabis plants is always the goal. Be sure that you have proper lights to ensure your weed seeds get what they need.
Although there are many options, they all come down to these three types:
Florescent – Cheap, uses less electricity, best for clone plants
High-Intensity Discharge (HID) – most efficient, best for the flowering stage, simple to use
LED Grow Lights – built-in cooling, believed to produce more resinous bud
All lights have their own pros and cons. Make sure you do your research based on your space and your strain to ensure you get the right lights for you!
Learn More:
Top Tips for Growing Cannabis Indoors in 2018

The screen of Green vs. Sea of Green
Have you heard of the SOG and ScOG LST methods? Did any of those acronyms make sense? Sea of Green (SOG) and Screen of Green (ScOG) are low-stress training (LST) growing methods that let gardeners make the most of limited space and get the most possible bud off their plants. SOG takes the plants along a string grid so many points along the stalk receive the same amount of light, resulting in bigger buds. ScOG is similar, but the plants are encouraged to grow as big as possible during the vegetative stage, sometimes remaining in that stage for as much as a month longer than recommended. Interested in trying one of these methods? Check out SOG vs ScOG.
Cannabis seeds for sale in Montreal
There is no question that Montreal cannabis seeds are hard to find, but not with Growers Choice. We have over 40 different varieties for you to choose from. Plus, we offer a 90% germination guarantee! Not only is that the highest in the industry, but we know our cannabis seeds will live up to it. Plus, we are constantly on the lookout for getting you the latest industry news and tips—which you can find on our blog.
I was told by a specialist that my migraines would only get worse as I age, but since finding Growers Choice and growing my own medical cannabis, I've barely had any. I've gone from about two migraines a month, to one in the last six months. I'll never buy my seeds from anywhere else because I trust Growers Choice!
Popular Cannabis Seeds