Why Buy Cannabis Seeds?
In the US and Canada, we are in the midst of a social and medical revolution with the expanding knowledge, acceptance, and use of the Cannabis Sativa plant. The ailment-ameliorating, symptom-suppressing, foul-mood-fixing properties of MJ are being sought out more as the 'natural' alternative to a plethora of Big Pharma remedies that come with a raft of sometimes 'fatal' side effects. As unique individuals, our bodies will react differently to whatever curatives we ingest, and there are currently no objective scientific studies demonstrating that any grievous bodily harm stems from the use of weed, and frankly, it's quite the contrary!
One can purchase obscenely costly pharmaceuticals—such as Sativex and Marinol—(used, respectively, primarily for MS symptoms treatment: 50% THC/50% CBD, and, as an anti-nausea, appetite enhancer in chemo and HIV patients: 100% THC); OR, one can save a bundle by growing one's own pot plants.
The Growers Choice Cannabis Seed online store offers 21 (& growing) carefully vetted varieties of weed seed under the categories of feminized, auto-flowering, and medicinal ('medicinal' containing a significant percentage of ultra-comforting CBD; varying proportions of THC:CBD in ALL of the strains offered through Growers Choice makes it your choice). Growers Choice ships its cannabis seeds in medical-grade containers, delivered in anonymous packages to protect your privacy. They offer a 90% success-rate seed-germination guarantee; seeds loaded with 'blanks', within that percentage, will be replaced free of charge to the customer.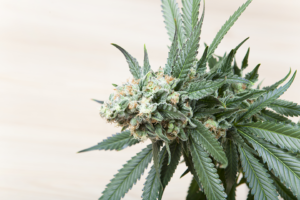 Where to Buy Pot Seeds in Mississauga
Growers Choice Seeds' primo pot strains are available for sale, online, to Mississaugua MJ Aficionados. You can buy these epic seeds from the safety and privacy of home sweet home. The online store has an excellent FAQ section as well as a nitty-gritty step-by-step HOW TO GERMINATE guide. If you follow the Growers Choice seed-startup guidelines it's almost impossible to fail to produce your very own, personal (indoor or outdoor) Weed Garden.
Growers Choice online contains resources to help you educate yourself on the different varieties of cannabis and the associated concentrations of THC and CBD (while there are other key cannabinoids in the pot plant, THC and CBD are the most well-known and significant in their beneficial applications). In case you're new to Cannabis Culture, THC is the most psychoactive component of the cannabis plant; it will switch-on your creative gears—energize you—and you might experience euphoria; however, the aspects of THC which may trouble some users are tempered by the non-psychoactive, somatic effects of CBD. Furthermore, although there's some crossover in the effects of THC and CBD—e.g., each has some analgesic applications—THC is the 'go-to' factor for quelling depression and lassitude; CBD is less cognition-stimulating and more body-soothing.
It's good to know that Mississaugua pot seeds can be purchased from Growers Choice in BULK quantities too, for an up-to 70% discount!
Cannabis for Menopause
A critical fundamental feature of the actions of THC, CBD, and other 'phytocannabinoids', is their mimicry of the human body's own 'endocannabinoid' system. Cannabinoid receptors located in different regions of the body are associated with different functions. An optimal level of endocannabinoids needs to be maintained in one's body to achieve a sense of well-being and inner balance; certain conditions: diseases, stressors, and physiological cycles exist that disrupt the body's internal homeostasis—e.g., Menopause—the time in a woman's life when her body (the Ovaries) no longer produce and supply estrogen, the absence of which is well-known to wreck a woman's sense of inner harmony.
The menopausal woman can experience depression, ongoing anxiety, insomnia, and a variety of other entirely unpleasant symptoms. The ingestion, smoking, and even topical application of weed-based remedies can ease a woman through the nastier aspects of menopause. For daytime use, consider Growers Choice Cinderella 99 Feminized Cannabis Seeds to offset the blues, feel energized and inspired.
To counteract the sleeplessness & agitation that commonly accompany menopause, consider trying one of the high CBD (7%) weed strains: Growers Choice CBD Blueberry.
Is it Legal to grow Cannabis in Mississauga?
If you are an ongoing user of MJ for therapeutic purposes it is entirely legal for you to continue to do so. Citizens of legal age can legally obtain cannabis seeds for personal use. We encourage our fellow pot users to research and understand your local MJ-use legalities.
Go One-on-One with Nature in Mississauga
The 94-acre Rattray Marsh Waterfront Trail is a cornucopia of protected natural delights to inspire bird watchers, nature photographers, and general enthusiasts of Mother Nature. More for those who are gluttonous for Nature's beauteous bounty is the Brueckner Rhododendron Garden, named for the late rhododendron expert Dr. Joseph Brueckner. Dr. Brueckner donated over 800 azaleas and rhododendrons from his personal collection. This ethereal, pacific getaway is accessible year round, although it's particularly spectacular from early May through the end of June.
Popular Cannabis Seeds