What is the difference between CBD and THC
You may have heard of CBD recently due to its increasing popularity for treating mood disorders, and inflammation. To put it simply, cannabis is made up of chemicals called cannabinoids. THC is the most well known, and it the cannabinoid responsible for giving that "high" feeling. THC also has a variety of medical benefits, such as aiding with insomnia. CBD, on the other hand, provides many benefits without the psychoactive effect. They can also be used in combination to target specific ailments, such as our Blueberry Medical Cannabis Seeds.
Buy your London cannabis seeds from Growers Choice, and we will deliver them right to your doorstep.
Buy cannabis seeds in London
If you're looking for high-quality cannabis seeds, you're in the right place. Growers Choice is an online marketplace for premium feminized cannabis seeds. We have a large selection of auto-flowering, high-CBD, and medical strains for you to choose from. With our incredible customer service team, our blog, and our seeds, we are dedicated to providing you with the tools you need to discover cannabis seeds.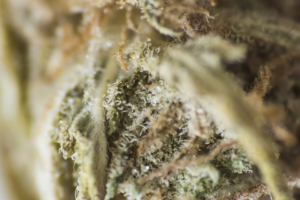 Cannabis seeds for sale in London
Growers Choice is the top choice for all your cannabis seed needs. We package our seeds in medical grade glass vials to ensure freshness, and we test our seeds to give you a 90% germination guarantee. We stand behind the quality of our seeds, so you always know what you're getting.
Are weed seeds legal in London?
Buying weed seeds is legal all across North America. Cannabis seeds are considered adult novelty souvenirs, and are legal to grow with approval from Health Canada.
How to tell which strain is best for me?
Choosing a cannabis strain depends on what you are looking to gain from it. You will notice that we have several types of seeds to choose from. So, to start, ask yourself these questions:
Does the strain need any special attention?
What is the THC/CBD level?
Do I need a strain with multiple benefits?
What is the strain best for?
For a quick guide to THC and CBD levels in our strains, check out our THC/CBD charts. Once you have found the strain you want, order your London cannabis seeds from us today!
London Grower
It was actually my daughter who recommended Growers Choice after she did some research for me. I use cannabis to help regulate my bipolar disorder, and recently got approved to grow myself. I appreciate that I know what to expect with the seeds I get from Growers Choice.
Popular Cannabis Seeds