Buy marijuana seeds in Kelowna
Getting Kelowna marijuana seeds is easy with Growers Choice. With a premium selection of over 40 marijuana seed strains and regular, auto-flowering, and medical varieties available, we're one of the most trusted companies in the industry. All of our seeds are hand-picked, inspected, and test by our team of horticultural and medical experts, and are then sealed in medical-grade glass vials to ensure freshness. We don't want you to waste your money, so every order comes with a 90% germination guarantee—that's the highest in the industry! If you want to learn more about Growers Choice, visit our FAQ page on our website and discover what we can do for you.
Are Kelowna marijuana seeds legal?
It is legal to buy and own marijuana seeds in Kelowna and all across North America due to their classification as adult novelty items. Additionally, it won't be long until marijuana is legalized and regulated for recreational use. While British Columbia is known to be very lax about marijuana use, there will soon be laws applied to the entire country that will allow residents the ability to buy and use marijuana. As the government works on passing and enacting the Cannabis Act, it has been reported that the country can expect recreational marijuana to be available by July 2018. In the meantime, Canada also has a medical marijuana program that allows patients who receive a medical document from a medical professional to access and use marijuana for a number of conditions.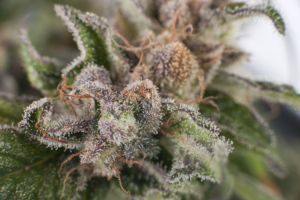 Best pot seeds for insomnia
Marijuana has been used for years to help soothe and treat many medical conditions and symptoms, and our pot seeds offer a variety of beneficial effects to aid in that process. If you're looking for marijuana seeds to help with a specific condition, we recommend reading up on each of our strains before determining which seeds to order. If you're looking for marijuana seeds to help with a sleeping disorder, an indica-dominant strain may be the right choice for you. Each strain may affect every person different, so it's important to start off with low doses when trying a new strain.
If you're looking for marijuana seeds to help alleviate insomnia, we recommend considering the following strains:
Marijuana seeds for sale in Kelowna
All you have to do to purchase Kelowna marijuana seeds is visit Growers Choice today. Simply visit our site and choose one of our 40+ marijuana seed strains, decide how many seeds you'd like to order, and pay for your order with one of our secure payment options, including MasterCard, Visa, and Bitcoin. Once your order is processed, your seeds will be just days away from being discreetly delivered to your door.
Kelowna Customers Recommend Growers Choice
Growers Choice totally exceeded all my expectation. They have great strains to choose from, ordering is easy, and the seeds were delivered right on time. If anyone has any issues finding seeds, this is definitely the way to go. Thanks Growers Choice!
Popular Cannabis Seeds