Cannabis seeds for sale in Edmonton
There is no comparison when it comes to getting quality cannabis seeds. Great quality means no second-guessing—which is why we hand-pick and test our seeds. What's more, we have 40+ cannabis seed varieties for you to choose from. Our premium Edmonton cannabis seeds can be shipped almost anywhere in the US and Canada which just a few quick clicks. Want premium cannabis seeds? Order online from Growers Choice!
Are cannabis seeds legal in Edmonton?
Cannabis seeds are completely legal both in Canada and the US. What's more, you can grow your own cannabis plants for personal use if you've been approved by Health Canada. While recreational use is not yet legal, a bill has been put forth to make it legal by mid-2018.
Buy Cannabis Seeds in Edmonton
At Growers Choice, we strive to put your health first. With over 20 years of industry research experience under our belts, we know what it takes to give you high-quality cannabis seeds. Plus, our experience customer service team is ready to answer any question you may have. Take advantage of our growing tips if you're interested in growing your own medicinal cannabis, and keep your eye on our blog for news and other cannabis information.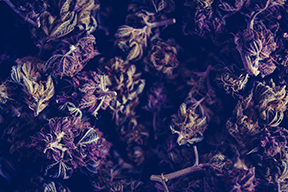 Best environment for weed seeds
If you're interested in growing your own medicinal cannabis using Growers Choice weed seeds, be sure you know what kind of environment you need for your plants.
The ideal environment can get pretty technical, but here are a few notes to get you started:
Keep your temperature between 20-25 degrees Celsius, with humidity around 40–70%.
Carbon dioxide is extremely important in the photosynthesis process, and plants will use it up very quickly. Because of this, ventilation will be a plant's best friend.
Lights are also going to be a major part of growing. Be sure to keep space open so your plant has access to light when it needs it.
Keep in mind that cannabis varieties all have different needs. Ensure you know the unique needs of your strain.
Edmonton cannabis seeds and mood disorders
Cannabis has long since made its mark as a major player in chronic pain and sleep treatments, but did you know that it can also be used to subdue symptoms caused by mood disorders?
There is a delicate balance of chemicals in the brain, which are behind our emotional responses. If there is an imbalance, this can lead to various mood disorders and other medical conditions. Endocannabinoids in the brain—one of the many chemicals—help to keep things balanced. Cannabis contains cannabinoids, THC and CBD, interact directly with the endocannabinoids in the brain to help restore balance. Current research suggests that cannabis can help to relieve symptoms from various mood disorders, and should be considered an alternative treatment.
If you think you would benefit, consider trying our CBD Blueberry Medical strain or one of our other medical strains and get your Edmonton cannabis seeds from Growers Choice.
Long-time fan
This is the fourth time I've ordered seeds from Growers Choice, and I'm always happy with my order. It's not only really easy to order, but everything is so straightforward.
Popular Cannabis Seeds