Charlottetown cannabis seeds and THC
Commonly known as THC, tetrahydrocannabinol is the psychoactive chemical compound responsible for the "high" feeling. THC is one of many cannabinoids found in cannabis that interacts with the receptors in the brain. The brain has receptors known as endocannabinoids—a compound similar to THC that the body produces to maintain stability and health. THC binds to the endocannabinoids in the brain to produce different effects—including pain management, relaxation, and drowsiness. If you believe cannabis can help you, order your Charlottetown cannabis seeds online from Growers Choice and we will deliver them right to your mailbox.
Is cannabis legal in Charlottetown?
Cannabis seeds are legal to purchase and own anywhere in Canada and the US. If you have applied to grow medicinal cannabis with Health Canada, you can legally grow a limited number of plants for personal use.
Update: As of October, 2018, you can now legally use and grow your own cannabis plants throughout Canada. How amazing is that? When you buy cannabis seeds from a place like Growers Choice, you'll have them shipped directly to you and then … wait for it … you can even plant them (up to four per household) – without any fear of legal repercussion! And that's not to say you have to grow them and then worry about how to use the buds that result from those gorgeous plants. As long as you're 19 and you're in your home or your private yard, you're free to smoke, vape, eat or otherwise ingest the buds you just grew. The added benefit? You know exactly the process those flowers went through before they wound up in your joint, so you don't need to stress about added chemicals, questionable cleanliness, or uncertain genetics. Congratulations, Canada – you've arrived!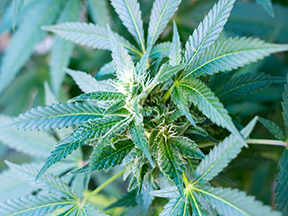 Buy Cannabis Seeds in Charlottetown
Don't look any further than Growers Choice for premium cannabis seeds. We have over 40 different strains—from auto-flowering to medical varieties, we have something for everyone. After 20 years of industry research, we found the perfect way to get you the highest quality seeds. We not only hand-pick our seeds, but we test them so there is no question that you get exactly what you are looking for. Plus, we offer fast and discreet shipping across Canada and the US. You can't go wrong with Growers Choice.
Cannabis Seeds for Sale in Charlottetown
If you're planning to order cannabis seeds, you won't find better quality anywhere else. We even have a 90% germination guarantee. If you're unsure of how to start germinating your seeds, take a peek at our easy germination guide.
To get started, choose the strain you think you would like and the number of seeds you want. With a few quick clicks, you'll be getting your green thumb in no time.
Growing weed seeds checklist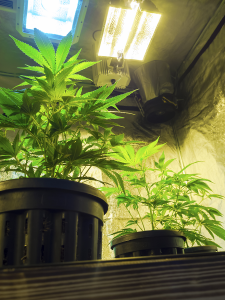 If you're thinking about growing your own cannabis plants, make sure that you are fully set up.
Here are three things you need right off the bat:
Waterproof floors
Access to water and electricity
Ventilation
To find out more about the basics you will need to start growing, check out our Cannabis Grow Advice.
What are cannabis terpenes?
If you've come across the term "terpenes," you may have gone straight to Google. To put it simply, terpenes are the fragrant oils that give plants their unique scents. For example, it's what gives our Blueberry cannabis seeds their fragrant berry smell once they are grown. As well, they bind to receptors in the brain to aid in various health benefits. Find out more about Charlottetown cannabis seeds by reading our strain descriptions.
Small-town gardeners buy cannabis seeds
Living in a small community means that everyone knows everyone else's business. I chose Growers Choice because of their promise of discreet shipping, which they lived up to. I was also pleased to find out how much support they offer on their website
Popular Cannabis Seeds