A popular strain in the United States, Diesel cannabis seeds have many incarnations including Sour Diesel and NYC Diesel. The cannabis seed strain sold by Growers Choice traces its ancestry to a blend of Sour Diesel and pure Afghani indica. The presence of the latter gives this sativa-dominant strain a delayed superpower: a deep relaxation that can ease away stress and pain.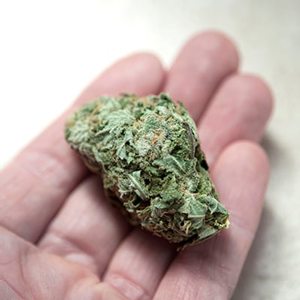 Diesel's Mysterious Past
The origin of Diesel's sativa heritage is largely unknown, though some sources do agree it likely has some Chemdawg in its past, possibly combined with Northern Lights or a Skunk cannabis variety. Though its name does, as you might imagine, come from its fuel-like smell (with notes of lemon), Diesel strains are wildly popular for their uplifting, energizing effect.
Effects To Expect from Diesel cannabis seeds
Diesel cannabis seeds are definitely a strain best saved for daytime use, as you are unlikely to feel like hitting the hay for some time after ingestion. Our Diesel cannabis seeds can deliver all-natural medicine that invokes strong focus and creativity in the midst of a heady mental rush. The sense of euphoria that accompanies these potentially productive traits can help you fend off stress and depression, and ease any interfering anxious thoughts.
Though Diesel has a moderate THC level of about 17%, the strength of its effects can prove too much for new users or those unaccustomed to this type of high. As such, and as with any new strain, start slow and see how a single, small dose affects you before diving in full force. Expect a suitable dose to last as long as two or three hours!
Primary Effects of Diesel
Energizing
Uplifting
Euphoric
Growing Diesel Feminized Cannabis Seeds
Under the right conditions, you can expect your Diesel cannabis seeds to thrive both indoors and out. Given that the ideal temperature is about 70-80 degrees Fahrenheit, outdoor growing works best in climates similar to the Mediterranean, and definitely during the warm summer months.
Indoors, Diesel cannabis seeds can be cultivated year-round. Due to their strong sativa influence, the plants tend to grow quite tall, much of this growth being seen during the flowering stage; don't expect a dense, bushy plant with closely packed flowers, but rather well-spaced branches and nodes.
The flowering stage of this strain falls somewhere between fast-flowering options and long-growth types like American Haze and Critical Purple. You're looking at a flowering time of 65 to 70 days (around 10 weeks), following a few weeks in the vegetative stage.
You'll find Diesel cannabis seeds deliver a moderate yield, in the form of round, mid-sized buds with a slight resinous coating. From Growers Choice Diesel seeds, you can expect to harvest up to 550 grams per square meter indoors, and as much as 600 g per plant en plein air.
If you're looking for a heavy recreational strain or something to soothe stress and anxious thoughts to leave you uplifted, Diesel Feminized Cannabis Seeds are a great choice!
Looking for something different? Try one of these premium strains: