With approximately 56% of Pennsylvanians favoring the legalization of recreational cannabis, and just 1 out of 4 opposing it, coupled with the fact that the state's surrounding neighbors of Maryland, Delaware, New Jersey, and New York have already done so, it's actually pretty surprising that the state whose very nickname is "The Keystone State" has yet to allow the adult-use of marijuana for non-medical purposes.
That said, there are various proposals on the legislative docket for legalizing recreational cannabis, and the state's current governor is said to be in favor of weed being fully legalized. So, hopefully, it's all just a matter of time. But, until that day comes, which it is looking like it will happen in the near future, cannabis for patients who have a Pennsylvania medical marijuana card is both legal and accessible.
This is thanks to the fact that in 2016, then-Governor Tom Wolf signed the Pennsylvania Medical Marijuana Act, Act 16 into law, which legalized and established the state's medical marijuana program, created the list of qualifying medical conditions, and set up the process for Pennsylvania residents to be able to apply for and attain their patient certification.
Then, in February 2018, the first state-licensed medical marijuana dispensaries opened their doors and began selling medical cannabis products in The Keystone State.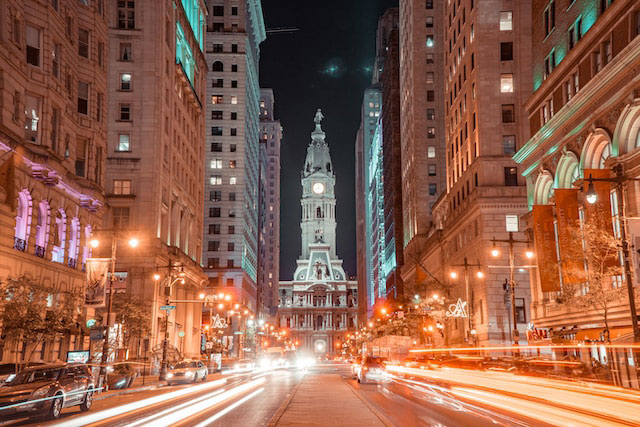 Current Medical Marijuana Laws in Pennsylvania
Age Requirements
At the time of this writing, patients who are 18 years of age and older and who have been diagnosed by a state-licensed doctor with having at least one of the state's mandated qualifying conditions are able to apply for a medical marijuana ID card. Minor patients who are under the age of 18 must have an adult caregiver who is 21+ and is able to complete the medical marijuana application process on behalf of the minor. Other types of patients who qualify for designating a caregiver are those who are home-bound or are unable to make their own medical decisions. If the caregiver is not the patient's parent, legal guardian, or spouse, they need to be designated as a third-party caregiver. More information on how to become a caregiver etc. can be found on the Pennsylvania Department of Health's website under "Caregiver FAQs."
Possession Limits
Initially, registered medical marijuana patients were only able to use medical marijuana products like cannabis-infused pills, oils, tinctures, liquids, and topical ointments. Then, In April 2018, it became legal for state-licensed dispensaries to offer customers access to cannabis flower. However, it is only legal to vape it and not smoke it. Currently, medical patients can procure a 90-day supply, which is broken up into two 45-day fill periods.
At-Home Cultivation
Growing weed at home, even if you have a state-issued medical card, is still illegal in Pennsylvania. However, it is not illegal to purchase and possess ungerminated cannabis seeds, which is what many Pennsylvanians are already doing so that they can germinate and grow them the day that their state does eventually legalize at-home cultivation.
Employment Protections
Pennsylvania's Medical Marijuana Act includes protections for employees who have state-issued medical marijuana ID cards in that employers are not allowed to discriminate against them for using cannabis outside of work, provided that the responsibilities of their job are not deemed as being dangerous, a public health or safety risk, or life-threatening. However, employers are not required by law to allow employees who are registered medical cannabis patients to use or possess cannabis and its products on the job site, and they are allowed to "discipline" an employee for being under the influence of medical marijuana whilst on the job. Finally, like in all states where medical and/or recreational cannabis is legal, federal laws still apply and so, for example, a federal employer like the U.S. Post Office is still under federal rules and regulations regarding the use of marijuana on and outside of the job, etc.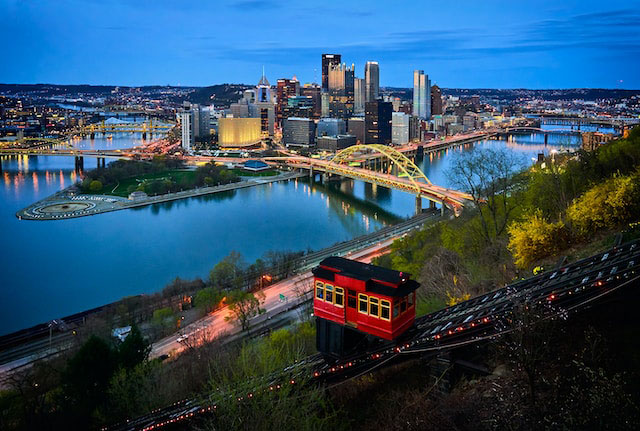 Qualifying Conditions
Listed below are what Pennsylvania's Health Department has determined to be debilitating conditions that can qualify an individual to be considered eligible to become a medical cannabis patient. Due to the fact that some of the languages the state uses to describe certain qualifying conditions, their exact wording is used in the list below so as to prevent any errors in their description.
Amyotrophic lateral sclerosis (ALS)
Anxiety disorders
Autism
Cancer, including remission therapy
Chronic Hepatitis C
Crohn's disease
Damage to the nervous tissue of the central nervous system (brain-spinal cord) with objective neurological indication of intractable spasticity, and other associated neuropathies
Dyskinetic and spastic movement disorders
Epilepsy
Glaucoma
HIV / AIDS
Huntington's disease
Inflammatory bowel disease
Intractable seizures
Multiple sclerosis (MS)
Neurodegenerative diseases
Neuropathies
Opioid use disorder for which conventional therapeutic interventions are contraindicated or ineffective, or for which adjunctive therapy is indicated in combination with primary therapeutic interventions
Parkinson's disease
Post-traumatic stress disorder
Severe chronic or intractable pain of neuropathic origin or severe chronic or intractable pain
Sickle cell anemia
Terminal illness
Tourette syndrome
How to Apply
The application and registration process for becoming a registered patient with the state's medical marijuana program is relatively simple as it only involves four steps.
Getting medical marijuana through Pennsylvania's medical marijuana program involves four basic steps:
Step 1: Register
Register via Pennsylvania's Medical Marijuana Registry here. Both patients and caregivers will need to have a working e-mail address and be able to show proof of residency in The Keystone State using either their PA driver's license or state-issued ID card that shows their current address. *Make sure to write down your username and password as you will need it in Step 3, and remember that whatever you choose for your username and password are case sensitive.
Step 2: Initial Patient Certification
Make an appointment with a state-authorized physician and have them confirm and issue your patient certification. Once they have entered your medical marijuana certification into the system, you can then carry on to the next step of getting your medical cannabis card.
Step 3: Pay the Registration Fee
Return to the login page where you initially registered and log in as a returning user using the username and password that you created when you registered in Step 1. Click on the "Make Payment" tab and follow the prompts from there. The fee for a patient or caregiver card is $50. Still, those who take part in Medicaid, PACE/PACENET, CHIP, SNAP, and/or WIC may qualify for a free patient medical cannabis card or medical marijuana caregiver card.
Step 4: Get Your Medical Marijuana
Once you have completed Step 3. and paid your initial registration fee, wait until you receive your medical marijuana card in the mail. According to Pennsylvania's Department of Health's website, you should allow seven days for printing "from the start date you paid for your ID card," and approximately 14 days for it to arrive in the post. Once it arrives, you can then legally purchase your medical marijuana products from any state-approved cannabis dispensary in Pennsylvania. Note that there are some dispensaries that will require you to make an appointment for your first visit. As such, it's advised that you call ahead to check. A resource list of all dispensaries located in the state is provided here.
Buy Cannabis Seeds Now