Those who are 21 years of age and older can now legally possess and share 3 ounces of cannabis. In addition, provided that adult recreational users pay the $100 application fee for at-home growing and are approved, they can cultivate a total of 18 plants.
In November 2022, Missouri voters lived up to their state's nickname of the "Show-Me State" by showing the rest of the country that the majority of Missourians are all about progress and change when it comes to marijuana by voting "Yes!" to Amendment 3, effectively making Missouri the 21st in the U.S. to legalize the possession, sales, and cultivation of adult-use cannabis for recreational purposes.
Then, less than three months later on February 3, 2023, the state's Department of Health, much to the surprise of many, began issuing cannabis dispensary permits much earlier than expected, thereby kicking off recreational cannabis sales!
As such, those who are 21 years of age and older can now legally possess and share 3 ounces of cannabis. In addition, provided that adult recreational users pay the $100 application fee for at-home growing and are approved, they can cultivate a total of 18 plants of which 6 are mature flowering marijuana plants, 6 non-flowering plants that measure 14 inches, and 6 that are under 14 inches that are seedlings or clones at home.
The fact that cannabis flower and the wide variety of marijuana products that exist are now fully legal to adults in Missouri, you might be wondering why one would even need to get register with the state's medical marijuana program.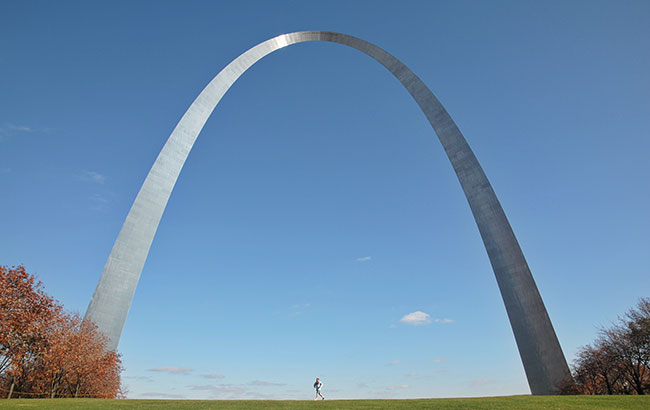 Why Get a Medical Marijuana (MMJ) Card?
Almost 2/3 of Missourians voted to legalize medical marijuana in 2018, and the first medical cannabis sales took place in 2020. After that, progress transpired rapidly until recreational use was made legal in 2022.
However, while anyone who is 21 years or older can now purchase, possess, consume, and grow their own cannabis plants, there are still several reasons why it's worth it for medical patients to apply to for their Missouri medical marijuana card.
Higher Possession Limits
Qualified patients who are medical cardholders are able to purchase twice as much dried or processed cannabis per month as opposed to recreational users who can only have 3 ounces. In addition, medical marijuana cardholders or those with a caregiver card, on behalf of the qualifying patient, are permitted to possess up to a 60-day supply of 12 ounces, or more if their licensed physician or nurse practitioner has granted them medical marijuana certification that allows them more than 6 ounces over the course of 30 days–note that 30 days is not limited to a calendar month.
Lower Age Restrictions
Those who are 18 and have been diagnosed with are able to qualify for a medical card provided they have a parent or legal guardian who is 21+ and who is able to serve as their primary caregiver. Patient caregiver applicants must submit an authorization form that gives consent for the minor to use medical marijuana with the minor patient's application form.
Job Protection
In 2022, Missouri State Legislature passed an amendment to the state's constitution that provides employment protection to individuals who possess a medical marijuana patient card. As such, employers cannot discriminate or discipline a medical cannabis patient who has an MMJ card based on their usage of cannabis, provided that the patient is following state laws. However, recreational users are not afforded these same protections. So, having your card that shows you're a part of the medical cannabis program if you're a Missouri resident is a definite plus when it comes to workplace protections.
However, as is the case in any place in the U.S. where state laws provide job protection for card-carrying medical users, marijuana is still prohibited under federal law. So, for example, if you work for the U.S. Post Office in Missouri, they can and "must" hire and fire, etc. based on federal laws and not state laws.
More Options
Patients with a medical card in Missouri are able to shop at both medical and recreational marijuana dispensary facilities, which means not only do they get to have greater access to more products, but they also have that much greater option to find the best prices and save some money.
Lower Taxes
Few would argue for paying more taxes on anything in life, and those in Missouri who have their patient identification card for using medical cannabis only have to pay a 4% tax on their purchase from a recreational or medical marijuana dispensary, whereas non-medical users must pay 6% in state taxes plus whatever local tax rates are, which are capped at 3%. mu
Out-of-State Access
Sometimes, having a physical card can make it easier for medical marijuana patients to purchase medical marijuana products in states where medical use but not recreational use is legal.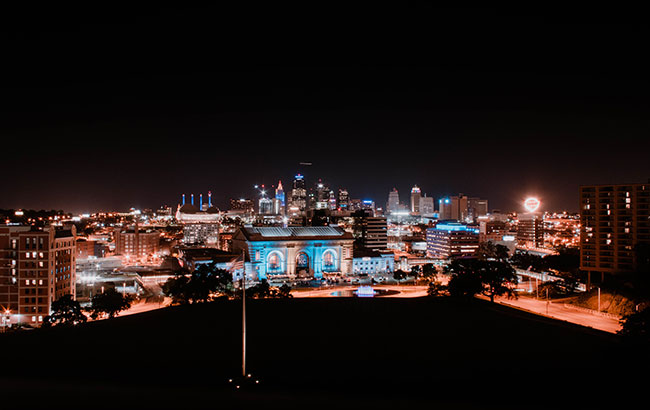 Qualifying List of Conditions
Now that you know why it's worth getting your MMJ card in Missouri, let's go over the state's current list of qualifying medical conditions. Note that this list is constantly growing and that licensed healthcare professionals are legally allowed to recommend medical cannabis to a patient for a condition that is not on this list.
Basically, while the state has determined which medical conditions qualify, a patient's card application can be accepted per physician approval if they determine that the patient will benefit from a marijuana treatment plan.
Provided below is a partial list of state-approved qualifying conditions. (For a complete list, see here.)
– Intractable migraines unresponsive to other forms of treatment
– Post-traumatic stress disorder (PTSD) and other psychiatric disorders
– Human immunodeficiency virus (HIV) and acquired immunodeficiency syndrome (AIDS)
– A chronic condition that causes pain due to persistent muscle spasms, such as multiple sclerosis (MS), Tourette's, and seizures
– Sickle cell anemia
– Inflammatory bowel disorders
– Terminal illness
Patient/Caregiver Cultivation Laws
Just like non-medical users, patients, and caregivers must apply for and have a patient cultivation card to be able to grow 6 flowering/mature plants, 6 nonflowering plants 14 inches tall or more, and 6 seedlings under 14 inches tall–all of which, according to the Missouri Department of Health and Senior Services, must be in a "single enclosed locked facility." In addition, no matter how many cardholders live in one home, no more than 12 of each of these types of aforementioned cannabis plants can be grown in an enclosed, locked facility. (However, remember that buying and storing ungerminated cannabis plant seeds from a reliable seed bank is not illegal and does not count toward cultivation totals.)
Furthermore, all of the marijuana plants being grown at home have to be clearly marked/tagged with the qualified patient's name.
Patient/Caregiver Cultivation Cards
Patients and/or caregivers with a patient cultivation card that was processed on or after December 8, 2022, is good for three years. Cards that were approved before are valid for one year, and then when they renew they're good for 3 years. (i.e., if you got your card in November 2022, then when you renew it in November 2023 it will be valid for three years.) The cultivation registration fee is $100, and card renewal is also $100 at the time of this writing.
For full details on how to apply for a patient or caregiver cultivation card, see here.
How to Get Your Missouri Medical Marijuana Card
Now, the thing you've been waiting for: how to become a medical cannabis card holder in the Show-Me State that you can do in just three easy steps, which also means that Missouri's medical marijuana card application process is about as simple and hassle-free as possible.
Step 1.
You first need to make an appointment with a licensed physician or nurse practitioner who can apply their professional judgment to diagnose you and fill in your Physician Certification Form, which they can also do electronically if you opt for an online consultation as opposed to making an in-office visit.
Minors will need to submit an additional form, and their current caregiver will also need to submit a Patient Authorization Form, along with the minor's patient ID card number. For further information on how to go about the caregiver application for either a minor or a homebound patient, see here.
Step 2.
Once you have this form, you have 3- days to then register with the Missouri Board of Health via their online registration portal.
Aside from your medical documentation of the Physician Certification Form, the other required documentation you'll need when registering/applying include the following:
– Identifying information with your name, date of birth, and SSN
– Proof of identity and proof of residency in Missouri, such as a state-issued valid driver's license or ID card, current Missouri utility bill, etc.
– Mailing address and active email address
– A legible copy of a government-issued or state-ID card
– A clear, color photo of your face taken in the last three months
– If you are a minor patient, then proof of parental or legal guardian consent
– If you are receiving assistance from Missouri's programs for low-income folk, you'll need proof of this.
Step 3.
Now that you're registered, you need simply to complete your application as either a "New Patient" or "New Caregiver." The application fee is $25, which you can pay using your bank or credit card, and filling it in usually takes about 10-15 minutes.
And, that is it! In about 30 days you'll find out if you were approved or denied, and if you were accepted then it's just a matter of waiting about 2-3 days for your electronic medical marijuana card to be sent to you. Like the cultivation card, it is good for three years, and those with existing cards will keep their current expiration date and when they renew it, their MMJ card will then be valid for three years so long as their renewal application is approved.
Buy Cannabis Seeds Now