On November 20, 2018, the first recreational dispensaries in the Bay State opened their doors and made their first sales. Since then the state's medical marijuana program continues to expand and invite more patients to join, so long as they apply for a medical cannabis card first.
In 2012, Massachusetts made their home state the 18th in the nation to legalize medical marijuana, and then on November 8, 2016, they took the next step by legalizing the cultivation and possession of recreational cannabis in the state of Massachusetts for those 21+, which went into effect on December 15, 2016.
Then, on November 20, 2018, the first recreational dispensaries in the Bay State opened their doors and made their first sales. Since then the state's medical marijuana program continues to expand and invite more patients to join, so long as they apply for a medical cannabis card first.
Currently, the basic adult use laws for recreational users are listed below (Note that these laws apply to adults who are 21 years of age and older and the growth and possession of recreational marijuana.)
– To purchase cannabis flower or recreational products from a state-licensed dispensary you will need a government-issued ID
– You can carry up to 1 ounce of weed on you, and can possess up to 10 ounces in the privacy of your own home provided it is securely locked away so that minors and pets are not able to access any of your
– You can cultivate a total of 6 cannabis plants for 1 adult per household, with a 12 plant cap for two or more adults who are living in the same residence. (So, even if there are four adults living under the same roof, you are still limited to 12 plants.) Plants cannot be visible from a public viewing place and it is illegal to sell or distribute what you grow at home.
– Different cities, towns, employers, and landlords in Massachusetts may have their own unique set of policies regarding the use of cannabis. As such, make sure you know the exact rules pertaining to where you live and work.
– Finally, as is the case in all states where recreational marijuana is legal, federal laws on marijuana apply to federal lands and jobs in the state of Massachusetts.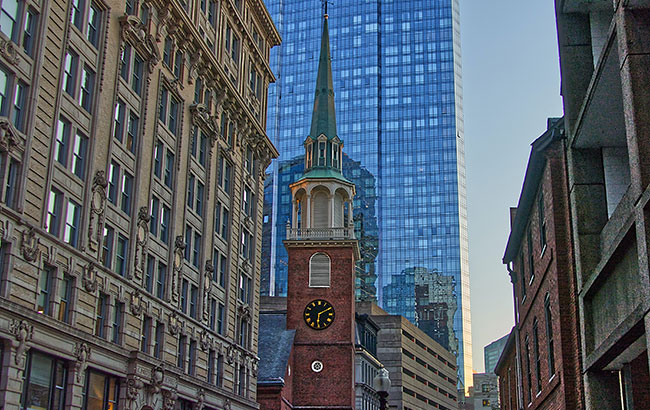 Reasons to Get Your Massachusetts Medical Marijuana Card
Since recreational cannabis is legal in Massachusetts, you may be, understandably, wondering why bother with getting your medical cannabis card.
While it's true that you no longer need to be a registered patient to legally purchase weed in the Bay State, being a medical cardholder does come with certain perks and privileges so to speak.
Lower Age Restrictions
Registered qualifying patients can be 18 years old, and in instances where a minor patient under the age of 18 is approved and diagnosed by two Massachusetts-licensed physicians as having a "debilitating life-limiting illness or condition" they too may be approved as a qualified patient for acceptance into the state's medical marijuana program.
Greater Possession Limits
Those with a medical card are permitted up to a 60-day supply of cannabis flower, which is approximately 10 ounces. In addition, they can legally possess about 50 grams of other cannabis products in concentrate form.
Greater Accessibility to Cannabis Products
Recreational and medical marijuana dispensaries are required by law to set aside 35% of their inventory for medical marijuana patients, and patients are given priority with their own line at these dispensaries where they have access to a larger variety of cannabis products.
Bigger At-Home Cultivation Limits
Registered medical marijuana patients are permitted to grow much more than adult recreational users with state law authorizing patients to cultivate up to 12 flowering plants and 12 plants in their vegetative growth stage. In addition, patients are able to apply for and potentially be granted hardship cultivation registration, which allows them to grow enough weed to provide them with a 60-day supply of homegrown medical marijuana.
Greater Convenience
In many of Massachusetts recreational dispensaries, recreational users are only able to pay using cash, whereas, medical patients also have the option of paying by card.
Furthermore, patients can have medical cannabis products delivered to them at home (although, adult recreational users can too.)
Lower Taxes on Cannabis Products
Those with a medical ID card can potentially save up to 20% on taxes, as compared to adult recreational cannabis consumers.
Out-of-State Access
Generally, being in possession of a physical card can make it easier for medical patients to procure medical cannabis products in many states where medical use, but not recreational use is legal.
Qualifying Medical Conditions
Provided below are the common conditions that may qualify an individual to qualify for Massachusetts medical cannabis program.
– ALS
– Glaucoma
– Hepatitis C
– Multiple sclerosis (MS)
– HIV / AIDS
– Any other ailment determined to be a debilitating condition or otherwise by a certifying healthcare provider. *This must be confirmed in writing.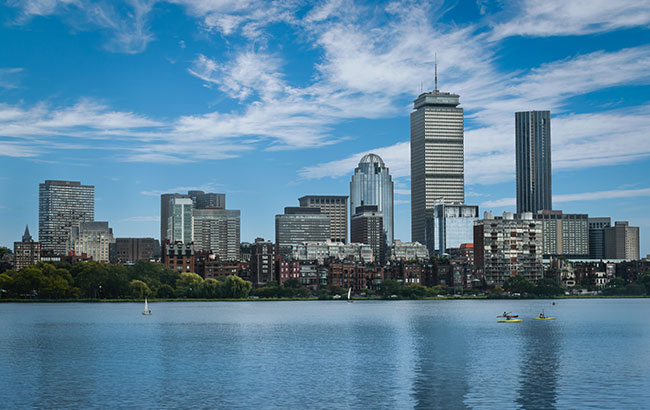 How to Apply for Your Medical Marijuana Card
Because of the fact that medical and recreational cannabis is legal in Massachusetts and has been for a while now, obtaining your marijuana ID card is relatively simple and stress-free. In most cases, patients log into an online portal (sometimes called a patient portal) to apply for one while also listing their qualifying conditions.
Fees
The State of Massachusetts no longer requires qualified patients to pay an application fee, but if you lose your card, or it's stolen or destroyed, you will need to pay $10 to replace it. Even in that case, if you cannot afford the $10 fee, then you can request a fee waiver, which may be granted if the state's Cannabis Control Commission determines that it does pose what is known as a "Verified Financial Hardship."
However, the fact that there's no longer a cannabis registration card fee does not mean that your certifying healthcare provider will not charge you for not only your initial certification visit but all future annual re-certification appointments.
What You'll Need Before Submitting Your Patient Application
You will need to be able to provide proof of residency in Massachusetts. Acceptable forms for doing so include, but are not limited to, a Massachusetts-issued driver's license or identification card; an official tuition, utility, or car insurance bill that's under 60-days old; a mortgage, lease, loan, U.S. marriage certificate that's been dated with the past 6 months; current Massachusetts motor vehicle registration, etc.
You need to be at least 18 years old, or if you are under 18 you must have an adult caregiver. (For more information on how to become an adult personal caregiver see here.)
You also must have received an official certification form with your diagnosis from a state-approved healthcare provider, and a four-digit PIN that you'll receive after getting your certification form–as described in Step 2 below.
A current passport-sized, color photo that was taken in the past 6 months.
Application Steps
As mentioned above, the medical marijuana application process is pretty simple and straightforward and is definitely worth your time to do so if you are someone who will benefit from the medical use of marijuana.
Step 1. Obtain Your Written Certification
First, you need to get your written certification from a state-registered practitioner, which can be an authorized physician, physician assistant, or nurse practitioner, who is able to diagnose, prescribe, and provide you with a medical marijuana recommendation.
Step 2. Get a PIN
After being certified, you should receive an email with instructions on how to go about your online registration and a unique four-digit PIN.
Step 3. Fill Out Your Massachusetts Medical Marijuana Card Application
Register for your medical card with the Massachusetts Cannabis Control Commission via their registration website. (If you are applying for your medical marijuana caregiver card go here.) The state also has a paper application option, which will take longer to process. If you are opting to submit a paper application, you can download your registration form here.
Step 4. Get Your Medical Marijuana Identification Card
Pending approval, you will first receive a temporary card via your online portal, and the card will be valid for up to 14 days at state dispensaries. Then, in approximately 7-14 business days you should receive your permanent card in the post. Again, if you opt to apply by mail all of this will take much longer.
Once you have received your temporary card you can go to a state-licensed dispensary.
Conclusion: Renewing Your Card
Finally, to end, know that it is up to you to remember to renew your patient registration, for free, every year. Cards are issued on an annual basis on the anniversary date of your initial registration.
Buy Cannabis Seeds Now