On March 31, 2021, New York State passed the Marijuana Regulation & Taxation Act (MRTA), which legalized the adult use of recreational cannabis by those 21 and older. The passing of MRTA made it legal for adults to have up to 3 ounces of cannabis and up to 24 grams of concentrated cannabis in their possession for personal use in New York. In addition, adults are allowed to smoke and/or vape cannabis wherever smoking tobacco is permitted under the state's smoke-free air laws.
Then, on December 22, 2022, just after 4 pm at a licensed cannabis dispensary in Manhattan's East Village, the first legal sale of recreational cannabis was made in the State of New York.
While much of upstate New York run more conservative, the liberal bastion of the state's most populated location–NYC–has been integral in the legalization of both recreational cannabis and medical marijuana, the latter of which was legalized back in 2014.
Medical Cannabis Laws in New York State
When the Compassionate Care Act was first signed into law on July 5, 2014, it made medical cannabis products legal and accessible to qualified medical marijuana patients, provided that a qualified physician verified and certified their need for it.
Initially, this act allowed qualified patients to register with the state for a medical marijuana card and to be able to possess a 30-day supply of non-smokable, cannabis-infused medical marijuana products.
Since that time, more and more amendments have been made to further expand various aspects of the medical cannabis program, including the list of qualifying conditions.
For example, in 2017, New York's Department of Health announced that "Certain non-smokable forms of ground plant material will also be permissible for manufacture and distribution," as well as stated that registered medical marijuana dispensaries would be permitted to "manufacture and distribute additional" types of products that included topicals, solid and semi-solid products, such as chewables and lozenges.
Then, in 2021 additional legislation made it possible for qualified medical cannabis patients to be able to possess a 60-day supply of marijuana, increased the number of medical cannabis caregivers per patient, and allowed for smokable cannabis flower to be purchased from state-licensed medical cannabis dispensaries.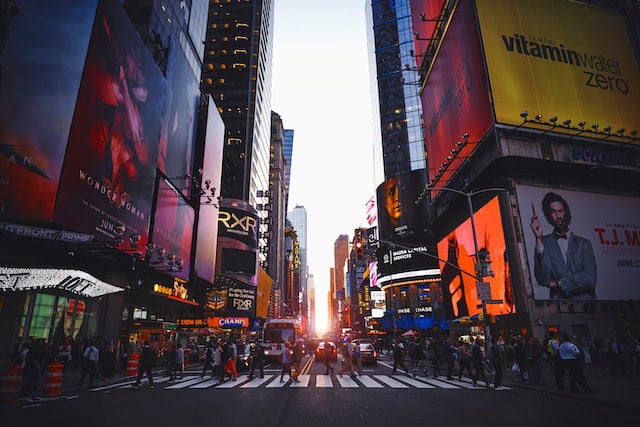 At-Home Cultivation Laws for Medical Card Holders and Registered Caregivers
As of 5 October 2022, individual at-home cannabis cultivation has been allowed for certified patients and their caregivers who are 21 and older and have a caregiver registry identification card. In households where there is one qualified patient with a medical cannabis card, they can grow up to three mature plants and three immature plants. In homes where there are two or more certified patients, they can grow a total of six mature plants and six immature plants. So, this means that even if there are four medical card holders in one house, they still cannot grow more than six mature / six immature plants at a time. This same rule applies to a caregiver, even if they are growing for more than themselves and another patient. (Information on how to become a registered caregiver can be found here.)
Patients and caregivers are allowed to possess a maximum total of five pounds of weed from their harvested cannabis plants.
As an aside, it is currently looking like starting in May 2024, recreational adult users who are 21+ will be able to grow a total of six plants as well, where only three plants can mature. However, like every state in the U.S., buying and possessing ungerminated cannabis seeds is not illegal. As such, not only are card-carrying medical users in New York buying their seeds for germinating and growing at home, many recreational users in New York have already begun buying their seeds and are storing them until at-home cultivation for recreational purposes is fully legal.
Common Qualifying Conditions
Essentially, any condition that a qualified medical marijuana healthcare provider deems to be qualifying will make it possible for an individual to get a medical marijuana card in New York.
Provided below are some, not all, of the most common qualifying conditions:
Chronic pain, includes, but is not limited to arthritis, back and neck pain, endometriosis, migraines, uterine fibroids, etc.
Cancer
HIV/AIDS
Amyotrophic lateral sclerosis (ALS)
Multiple sclerosis (MS)
Anxiety, PTSD, depression, insomnia, etc.
Autism
Epilepsy / Seizure disorder(s)
Substance use disorder
Neuropathic pain
Parkinson's disease
Nausea, loss of appetite, etc.
Any other medical condition that your health care provider deems the use of medical cannabis to be clinically suitable for treating.
Step-by-Step Instructions for Getting Your New York State Medical Marijuana Card
The State of New York has made its medical marijuana card application and registration process relatively simple for patients. However, note that before you begin your application process, you must meet the following criteria:
You must be 18+. If you are a minor then your designated caregiver must be 18 years of age or older.
You must be a legal resident of New York. (Proof of residency includes a New York State-issued driver's license or ID card, or for both permanent and temporary New York residents having your utility bill, lease, hospital bill, or another official document that proves you reside or are receiving medical treatment in New York can also work.)
You must have medical marijuana certification from a health care provider who is registered with New York's Office of Cannabis Management (OCM).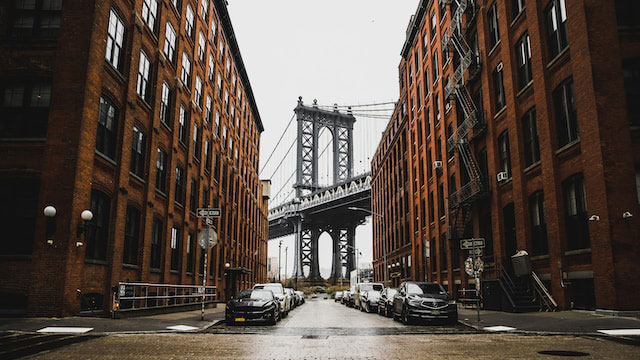 Basic Application / Registration Steps
Step 1. Make an Appointment
The first thing you need to do is to make an appointment with your qualified healthcare practitioner who is both licensed to practice in New York and who is registered with OCM. Another option is to contact a state-licensed marijuana telemedicine provider.
Step 2. Get Your Patient Certification
Provided that your healthcare provider has determined that your condition qualifies you for the use of medical marijuana, they will complete and upload your patient certification form to the Medical Cannabis Data Management System (MCDMS) for approval.
Step 3. Buy Your Medical Marijuana from a Licensed Cannabis Dispensary
In March 2023, the OCM made a major overhaul to its MCDMS, which makes it possible for medical patients to be automatically registered when they are certified. These medical cannabis certifications now contain the individual's registry ID, which means that physical registry ID cards are no longer issued.
Furthermore, thanks to these huge changes, there's no longer an application/registration fee of $50, so the only cost you are paying is for your visit to your licensed medical marijuana doctor or healthcare provider. If you are entered into New York's medical marijuana registry after 20 March 2023, you can leave your health care provider and simply take your medical marijuana certification and photo ID or proof of residency with you to a licensed medical dispensary and purchase your medical cannabis!
However, if you were registered before March 20, 2023, you will still have to bring your medical marijuana identification card AND certificate with you.
Conclusion: Medical Card Renewal Process
Finally, once you have your New York medical marijuana card, it will not need to be renewed for 12 months. To renew your card, simply visit a licensed and registered healthcare provider either in person or online. If your certification number doesn't change, then you don't need to re-register because your registration number is automatically extended until the next renewal date.
However, if your number changed or if you received your card before 20 May 2023, you will need to go to my.NY.gov and log into your personal account to complete your renewal process.
Buy Cannabis Seeds Now