In 2020, New Jersey, Montana, Arizona, and South Dakota all took the initial steps forward by legalizing the use of recreational marijuana. Then, on February 22, 2021, the Garden State became the 14th in the U.S. to fully legalize recreational cannabis when current Governor Phil Murphy signed three bills into law that decriminalized marijuana making it legal for those 21+ to possess and purchase up to 1 ounce at a dispensary and possess up to 6 ounces of cannabis and opened the door to dispensaries for recreational users setting up shop. As a result, on April 21, 2022, recreational users were able to begin purchasing weed at medical cannabis dispensaries that are allowed to also sell to non-medical users who are 21+.
Interestingly enough, at the time of this writing, not only in New Jersey the only state where medical and recreational weed is legal but cultivation is not, there are also no recreational-only dispensaries in the Garden State. However, the number of medical dispensaries that sell to adult recreational users has significantly increased where out of the 35 medical marijuana dispensaries that exist in the state, 24 are open to non-medical cannabis users! When Senate Bill 353 was signed into law in 2022, adults who are 21 years of age and older are allowed to cultivate up to six marijuana plants at home for recreational use. For a complete breakdown of how much you're allowed to purchase at a dispensary see New Jersey's Cannabis Regulatory Commission's website here.
While the legalization of recreational marijuana is only a few years old in the Garden State, medical marijuana has been legal since 2010 when then-Governor Jon Corzine signed the New Jersey Compassionate Use Marijuana Act (CUMMA) into law making New Jersey became the 14th state in the U.S. to legalize medical cannabis.
Finally, while at-home cultivation is currently illegal, not only is it looking like this could change soon with talks about growing limits for recreational vs. medical users very much in the works, it is not illegal to purchase and possess ungerminated cannabis seeds from a reputable seed bank like Growers Choice Seeds.
The Benefits of Becoming a Registered Patient with the New Jersey Medicinal Cannabis Program (NJMCP)
Since recreational cannabis is legal in New Jersey, you may be wondering why getting a Medicinal Marijuana Card is even necessary. The truth is, if you use marijuana mainly for recreational purposes and, say, for just the occasional headache or sleepless night, you're probably fine without applying to become a registered patient. However, if you suffer from any one of the state's qualifying conditions, then getting a medical marijuana ID card is definitely worth your while.
Benefits and What the NJCMP Permits
Some of the biggest benefits to obtaining your medical cannabis (MMJ) card as a New Jersey resident are as described below. These benefits also describe possession and cultivation laws as they pertain solely to qualified medical patients.
Medical marijuana cardholders have the same possession limits as recreational users at 6 ounces, but they can purchase up to 3 ounces of cannabis over the course of 30 days, whereas adult-use consumers are only permitted 1 ounce of dried cannabis flower, 5 grams of concentrates, or 1,000 milligrams of THC in edible cannabis products.
By showing your medical card at a licensed dispensary you do not have to pay the state's sales tax of 6.625% on marijuana products.
You have access to a bigger selection of products with your own separate checkout line in most of the state's dispensaries.
There are far fewer purchasing restrictions on those who possess an MMJ card.
Finally, 2010's Compassionate Use Act not only makes it illegal for employers to take action against an employee for being a registered medical cannabis user, such as not being able to fire, demote, suspend, or skip over for a promotion but if an employee or job applicant tests positive for marijuana then the employer is required by law to provide them with the chance to explain the positive test result. As such, if you have an MMJ card, you can then show this to your employer or future employer upon testing positive, and it also means you don't have to disclose to the employer that you're a medical marijuana user until actually get a positive test result. However, one big caveat is, which is the case for all states where medical and/or recreational weed is legal, state employment laws do not apply to federal employers in the state as they are bound by federal laws. So, for example, if you work for the National Park System in New Jersey, federal employment laws around the use of cannabis would apply.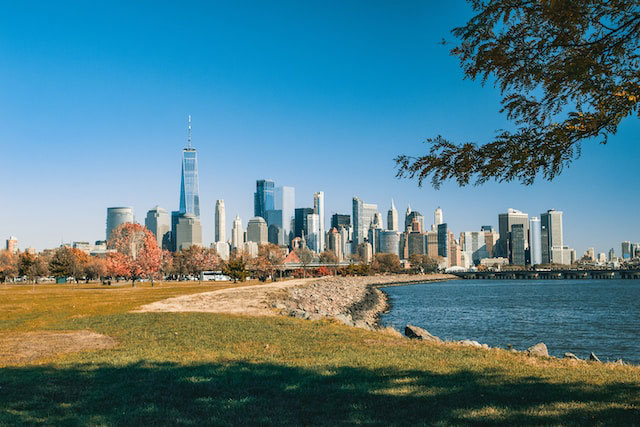 Medical Marijuana Card Requirements
Eligibility
In order to obtain your medical cannabis card in New Jersey, you must be 18 years of age and older and a legal resident of the state. Medical users who have a medical card from another state can register for a temporary one in New Jersey that's good for 6 months. To do so, they will need their reference ID and registry ID numbers from a New Jersey-authorized health care provider, along with an up-to-date copy of their being registered in the home state's medical marijuana program.
Patients who are under the age of 18, or who due to a debilitating condition are unable to physically go and procure medical marijuana on their own, must have a registered caregiver who is 18+ apply in their stead. Instructions on how to register and apply for a caregiver card can be found on the state's Cannabis Regulatory Commission's website.
List of Conditions
A state-registered healthcare practitioner must diagnose and certify that you have one or more of the health conditions listed below in order for your medical marijuana card application to be approved.
Amyotrophic lateral sclerosis (ALS) aka "Lou Gehrig's disease"
Anxiety
Cancer
Chronic pain
Crohn's disease
Dysmenorrhea (severe and painful menstrual periods)
Glaucoma
Inflammatory bowel disease (IBD)
Intractable skeletal muscular spasticity
Migraines
Multiple sclerosis (MS)
Muscular dystrophy
Opioid use disorder
Post-traumatic stress disorder (PTSD)
Seizure disorder, including epilepsy
Terminal illness where a licensed doctor has determined the patient has 12 or fewer months to live
Tourette's syndrome (TS)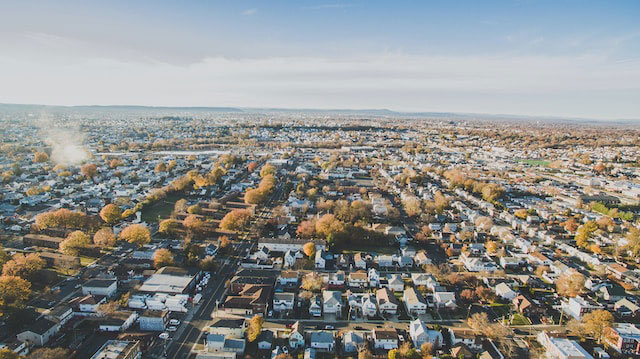 Medical Marijuana Card Application Steps
Step 1. Go see a healthcare provider who is registered with the state's medical cannabis program. (A full list is provided here.) Provided that they deem you as a qualified patient by diagnosing that you suffer from one of the qualifying medical conditions listed above, they will provide you with an Authorizing Provider Statement that contains your reference ID and registry ID numbers, which you must have in order to set up your account and register as a new patient.
Step 2. Register here as a new adult use and here if you are doing so on behalf of a minor patient. The registration fee is $50, but if you qualify for a reduced fee it's $20 and it is completely free if you are the parent or guardian of a minor patient. To register you will need the following items:
Your reference ID and registry ID numbers.
A recent passport-style photo that was taken in the last 60 days.
Proof of residency in New Jersey. Acceptable forms of proof include either a New Jersey-issued driver's license or a state identification card. If you do not have either of these forms of ID, then you must provide two other forms of proof, which can include: a utility or phone bill from the past 90 days; federal, state, or local government correspondence from the last 90 days that shows your name and address; your last three consecutive pay stubs or last three months bank statements; etc. For a complete list see here.
If you are applying to receive the registration fee you will also need to be able to provide proof that you are participating in a government assistance program. See here and scroll to the column on the bottom right for more details.
Important: When you enter your address for your medical marijuana card to be delivered, it must be your listed home address and not a P.O. box.
Step 3. Wait for and receive your official medical marijuana identification card. While the state has 30 days to review your application form, it usually takes about 7-10 business days for it to arrive in the mail. Once you have your card, you can head off to your local medical dispensary and start purchasing your medical marijuana products!
Buy Cannabis Seeds Now