The North Carolina Compassionate Care Act is currently waiting to be voted upon by the State's House Health Committee and if it passes then be voted upon by the House. As such, North Carolinians will want to keep an eye on this important piece of legislation.
Not only is recreational marijuana 100% illegal in North Carolina, but, technically speaking, the Tar Heel state is not considered to actually have a "real" medical marijuana program due to how incredibly restrictive its current low-THC, CBD medical cannabis program is. In fact, the state doesn't even have medical marijuana dispensaries as all forms of marijuana products are illegal, and only hemp-derived products are legal That said, there is hope amongst marijuana advocates that in 2023 the state will (finally) legalize medical cannabis by passing the North Carolina Compassionate Care Act, which I'll briefly describe in the section below before getting into how you can currently enroll in the state's Medical Marijuana Control Program.
The North Carolina Compassionate Care Act
In February 2023, the North Carolina Compassionate Care Act, aka "SB3," passed the State Senate. If this act is passed, it would, relatively speaking, expand the state's current medical marijuana laws by greatly increasing the amount of qualifying conditions that would make it possible for a potential patient to obtain a North Carolina medical marijuana card.
It would also allow for up to 10 licensed producers to produce and manufacture medical cannabis, and each of these 10 suppliers would be allowed to open no more than eight state-licensed dispensaries, which means that if SB3 passes, there could be up to a total of 80 medical cannabis dispensaries scattered throughout North Carolina.
At the time of this writing, the North Carolina Compassionate Care Act is waiting to be voted upon by the State's House Health Committee and if it passes then be voted upon by the House. As such, North Carolinians will want to keep an eye on this important piece of legislation in the coming weeks and months ahead.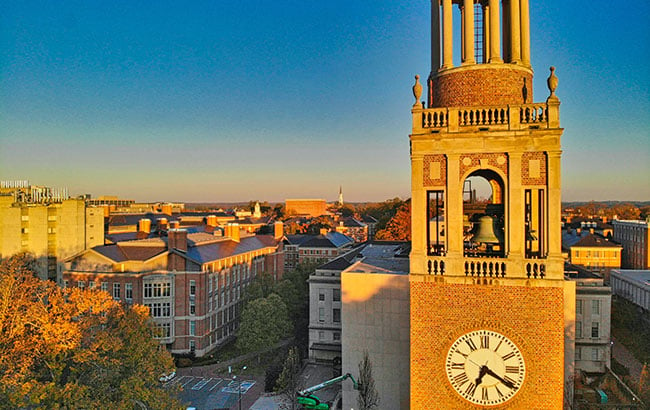 Current Medical Marijuana Card Qualifying Conditions
At this moment, North Carolina is extremely restrictive in the medical conditions that it deems can certify an individual as a qualified patient.
In fact, the ONLY condition that it currently allows for is that of intractable epilepsy, and that is it!
However, if SB3 passes in the near future then the mental and physical health conditions that will allow a medical patient to register for and become a medical marijuana card are as listed below:
AIDS
Amyotrophic lateral sclerosis (ALS)
Cachexia/wasting syndrome
Cancer
Crohn's disease
Epilepsy
Human immunodeficiency virus (HIV)
Multiple sclerosis (MS)
Nausea that is severe and ongoing, excluding those who are pregnant
Parkinson's
Post-traumatic stress disorder (PTSD) *provided that there is "evidence" that a prospective medical cannabis patient survived one or more traumatic events
Sickle cell anemia
A terminal illness where a patient has less than six months to live
Any condition that will result in an individual will need to become a hospice patient
Finally, this bill would also result in the formation of a Compassionate Use Advisory Board that would be permitted to add more conditions to the list above.
What is Currently Legal for Medical Marijuana Cardholders to Possess in North Carolina
Like its current one-item list of qualifying medical conditions, North Carolina offers very little to medical marijuana patients with a state-licensed doctor's recommendation and registry identification card. In fact, only hemp extracts, such as CBD or hemp oil are legally permitted. Patients with diagnosed intractable epilepsy who have a North Carolina marijuana card are only allowed to possess and use low-THC products that are derived from hemp and NOT marijuana. These products can only contain up to 0.9%THC and no more than 5% CBD, and they can have up to a 30-day (Non-medical users in the state are only able to legally procure and use CBD that contains under 0.3% THC.)
Eligibility
In order to apply for, what is essentially a CBD, low-THC medical card they must be residents of North Carolina and at least 18 years old with medical marijuana certification from a medical cannabis doctor that they have intractable epilepsy. If the patient is under 21 they must also designate a medical marijuana caregiver, who then applies on behalf of the patient to be able to obtain and give them their low-THC cannabis product.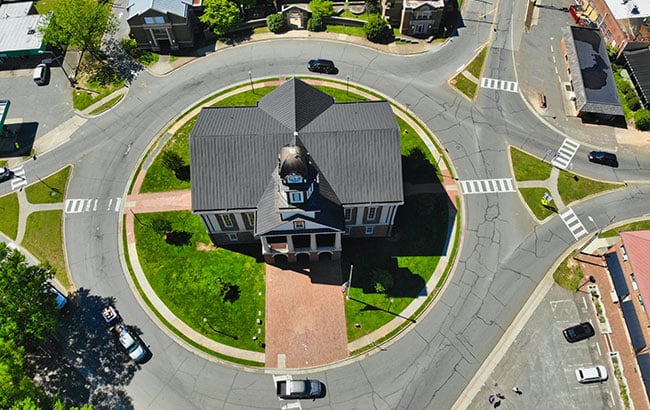 How to Apply for a North Carolina Medical Marijuana Card
Again, while medical cannabis that is not derived from hemp is still currently illegal in the Tar Heel state, individuals who wish to be certified as a qualifying patient for the use of CBD and low-THC products don't need to gather a bunch of application documents. Instead, they need to acquire a diagnosis and recommendation from a state-licensed doctor through telemedicine or an in-person appointment stating that they have intractable epilepsy. In addition, if the patient is a minor (meaning they are under the age of 21) they must designate a parent or legal guardian as their caregiver, and then this person must apply with North Carolina's Department of Health and Human Services (DHHS) to complete their caregiver registration and receive a physical card.
Application Steps for Patients Under 21
Step 1: The patient must make an appointment with a state-licensed neurologist to get their official diagnosis of having intractable epilepsy.
Step 2: Upon receiving the aforementioned diagnosis, then the patient needs to secure written certification from their doctor that says that they–the patient–will benefit from a treatment regimen of CBD, low-THC products.
Step 3: The patient must then designate and appoint a caregiver.
Step 4: The caregiver must then go through the caregiver application process by filling in the appropriate forms and submitting either a North Carolina-issued driver's license or state ID to both prove their age and that they are a resident of the state. *Note that because North Carolina does not issue or have a medical marijuana identification card system, there is no registration fee or application fee. This also means that there is no annual registration fee because marijuana cards are not issued.
Step 5: Once the patient's caregiver has received their registry identification card, or rather registration letter, they can use this to buy and administer the low-THC, CBD treatments to the patient. The caregiver must carry their DHHS caregiver registration letter on them when they are in possession of hemp extract.
Conclusion
While things are near-regressive in relation to North Carolina not even having a proper medical marijuana program, the North Carolina Compassionate Care Act does look like a viable light at the end of the tunnel. Hopefully, it will pass the State House vote this year, and once medical marijuana is given the green light as a legal alternative treatment to debilitating conditions, then things will rapidly progress as they have in many other states where recreational cannabis also becomes legalized.
Finally, while cultivating medical and/or recreational marijuana is completely illegal at this time in North Carolina, it is not illegal to own ungerminated cannabis seeds procured from a reputable seed bank like Growers Choice Seeds, and since the legalization is most likely inevitable for the state in the next year or so, many residents are already getting the jump on things by storing seeds so that they're able to germinate them once North Carolina gets with the times!
Buy Cannabis Seeds Now