On 14 April 2014, Maryland's then-Governor Martin O'Malley signed House Bill 811 into law after the state's General Assembly approved a medical cannabis program for Marylanders. As a result, Maryland became the 21st in the U.S. to legalize the use of medical marijuana. Then, three years later in 2017, the Maryland Medical Cannabis Commission (MMCC) opened its doors making it possible for state residents who are diagnosed by a certified state-licensed healthcare provider as suffering from one or more of the medical conditions listed on the MMCC's list of qualifying conditions.
All of this paved the way for the eventual legalization of the adult use and possession of recreational marijuana in November of 2022 which will go into effect on 1 July 2023. Once this goes into effect in just a matter of weeks from the time of this writing, Marylanders who are 21 years of age and older will be allowed to purchase cannabis flower and marijuana products from licensed dispensaries and will be able to possess 1.5 ounces of weed and 12 grams of concentrated cannabis. In addition, marijuana products will be able to contain a maximum of 750 mg delta-9 THC, and adults will be permitted to cultivate a total of up to 2 cannabis plants per household.
"So, why should I even go through the medical marijuana card application process if I'll be able to buy it without one in the coming weeks?" you might, logically, be asking at this point.
To find out "why" keep on reading, and then once you see all the benefits of having a medical marijuana card, keep on reading to find out "how" to obtain your own!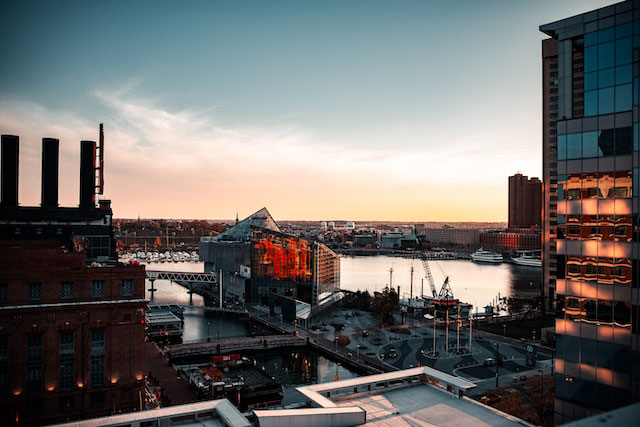 The Perks of Registering in Maryland's Medical Marijuana Program
If you suffer from a debilitating disease or mental health condition then becoming a registered medical marijuana patient in Maryland is definitely worth it as those with medical cannabis cards are then able to access all of the benefits that come with having one.
Higher Purchase and Possession Limits
Registered patients are allowed to buy up to 4 ounces (120 grams) of dried cannabis flower or up to 1.26 ounces (36 grams) of THC concentrates, edibles, and extracts on a rolling 30-day period, which is more than three times the amount that recreational users will be permitted to purchase. In addition, a registered medical provider can also certify that a patient requires more than these amounts.
Higher Cultivation Allowances
Come July 1, 2023, both recreational and medical adult users will be able to grow their own marijuana plants at home, which is why so many Marylanders have already begun to order their ungerminated cannabis seeds from Growers Choice. While recreational users will be limited to two per household, regardless of how many adults reside in the home, medical patients and registered adult caregivers will be able to cultivate four plants per household, regardless of how many cardholders reside in the same house.
Access to Higher THC Content
Medical cardholders are able to buy medical marijuana products that contain more than 10mg THC per serving or 100mg THC per package.
Lower Taxes
Once recreational cannabis sales begin at the start of July, those with medical cards will be exempt from paying the 9% recreational sales tax on their cannabis purchases.
Shorter Wait Times and Assured Availability
Cannabis dispensaries in Maryland are not only required to provide expedited services to their clientele who possess medical cannabis cards, but they also must have enough supply on hand for registered medical users.
Home Delivery
The home delivery of medical marijuana and cannabis concentrates is only available to medical cannabis patients and caregivers. This can be especially useful to patients who are either housebound due to their illness or who are experiencing a flare-up and can't get their medical marijuana when they need it.
How to Apply for Your Maryland Medical Marijuana Card
So, now that you know all the benefits of having an MMJ card, let's get to the important part–the application process, which is actually very simple and straightforward.
Age Requirements
You must be 18 or older to participate in Maryland's medical cannabis program. Those who are minor patients under the age of 18 are required by the state to have one caregiver at all times who is 21+ and is either their parent or legal guardian. To find out more about everything entailed in the caregiver application process see here and here. Finally, those who are applying as a caregiver for a patient who is over the age of 18 also need to be 21+ but they do not have to be the patient's parent or legal guardian.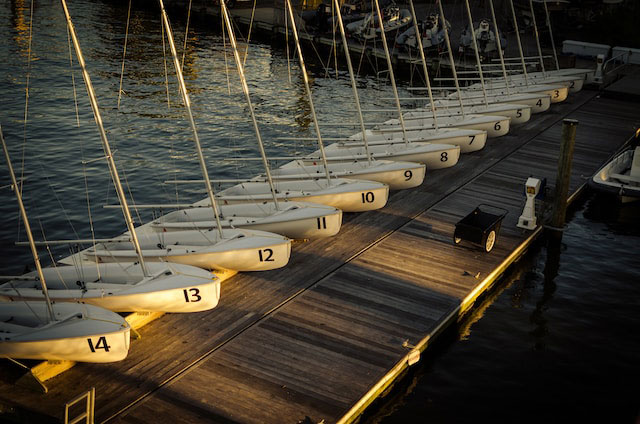 Maryland's Medical Cannabis Application Steps for Adult Patients 18+
Step 1. First, you must register with the MMCC and obtain your patient ID number. To register you will need the following items:
A valid email address; your full Social Security Number
An e-copy of a valid Maryland driver's license or state-issued ID, military ID, or U.S. passport. If you do not have one of these forms of identification, then you can submit two official forms of federal, state, or local government mail or any two of the official documents listed here on the Maryland Cannabis Administration's website.
Proof of residency in the state of Maryland.
An e-copy of a color passport-style photo of yourself that's been taken in the past 90 days
$25 to pay the non-refundable application fee OR proof that you are enrolled in either the Maryland Medical Assistance Program or the Veterans Affairs Maryland Health Care System, which makes you eligible for a total fee waiver. To find out more about how to prove this, scroll down about halfway or more here.
Step 2. After registering and receiving your patient ID number, get your official medical marijuana certification from a licensed physician who is registered with the MMCC. In order for your registered provider to provide you with your official marijuana certification, must be able to diagnose you as suffering from at least one of the conditions listed below and confirm that you will benefit from using cannabis as a medical treatment option.
List of Qualifying Medical Conditions
Anorexia
Cachexia
Glaucoma
Post-traumatic stress disorder (PTSD)
Seizures
Severe nausea
Severe or chronic pain
Severe or persistent muscle spasms
Another chronic condition that your registered and qualified physician deems to be severe and for which other forms of treatment have not helped.
It is important to note that in order for your healthcare provider to issue your medical cannabis certification, they will need to have your patient ID number that you received when you registered with the MMCC.
Step 3. Once you have been registered and your physician has entered your medical marijuana certification into MMCC's system, you need simply to wait the approximate three week-approval period for the state of Maryland to email you the e-version of your temporary ID card. As soon as you have this temporary card you can use it to purchase your medical cannabis from dispensaries in the state until you receive your physical medical card in the mail, which usually happens within one month or so.
Buy Cannabis Seeds Now