With more and more states taking and making the steps towards embodying the progressive values of the majority of the United States, in which, according to the highly-reputable Pew Research Center, 88% or nine-in-ten adults believe that medical and recreational marijuana should be legalized, with only 30% of this total number saying it should be legal for medical use only, Florida has stayed woefully behind national trends.
In truth, this is not a surprise considering this is a state in which its current right-wing ultra-conservative governor has been "at war" with the children's theme park of Disney World for Disney's embracing of people of all kinds from all walks of life, whilst also engaging in banning books that espouse values related to accepting people for who they are and teaching historical facts.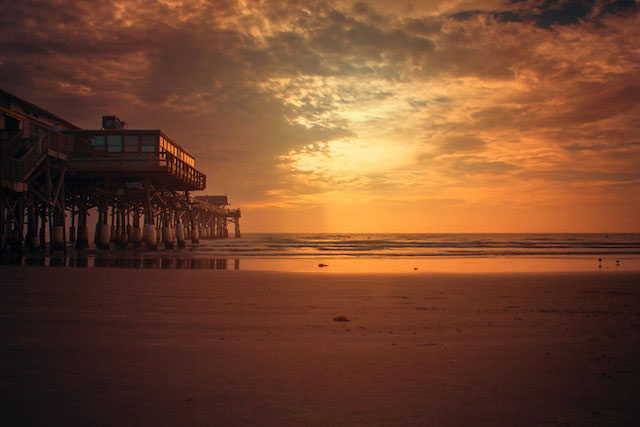 Florida Medical Marijuana Laws
2014 Compassionate Use Act
The fact that the Florida State Legislature passed the Compassionate Use Act in 2014, which was the first legal medical program in the state that allowed for low-THC cannabis to be sold and purchased by qualified patients suffering from cancer and epilepsy, was actually something of a miracle.
2016 Florida Medical Legalization Initiative
Following the passing of this act, over 71% of Floridians, of whom 65% believe that recreational cannabis should also be legalized, voted "Yes" to the Florida Medical Legalization Initiative (Amendment 2). This initiative legalized medical marijuana and greatly expanded the list of qualifying conditions from cancer and epilepsy to the conditions listed below:
Cancer
Epilepsy
Glaucoma
HIV/AIDS
Post-traumatic stress disorder (PTSD)
Amyotrophic lateral sclerosis (ALS)
Crohn's disease
Parkinson's
Multiple sclerosis (MS)
A terminal condition that's diagnosed by another physician outside of the qualified physician who is able to issue the physician certification.
Chronic nonmalignant pain that is resulting from or by a qualifying condition or a comparable debilitating condition.
Under this amendment, if a qualified physician determines that a patient has a qualifying medical condition, they can then move on to the next steps, which will be covered in the sections below, for obtaining their Florida medical marijuana card.
Other Important Pieces of Legislation Pertaining to Florida Medical Marijuana Laws
In 2018 the Circuit Court of Leon County ruled that the state's ban on using smokable cannabis or simply "smoking" was illegal, and this was signed into law in 2019.
In 2020, sales of edibles began, and as of May 2023, Smart & Safe has collected 94% of the signatures needed to get a ballot initiative for legalizing recreational marijuana for adults 21+ onto the 2024 ballot.
If this initiative passes in 2024 it would make it possible for an adult to possess up to 3 ounces of weed and five ounces of concentrate. It would also make it legal for the currently more than 500 medical marijuana treatment centers, aka medical marijuana dispensaries, to be able to sell weed to adults for their own recreational purposes and not just medical marijuana cardholders.
As a brief aside, despite medical and recreational cultivation being illegal in Florida, it is not illegal anywhere in the U.S. to purchase and possess ungerminated weed seeds, and in the case of Floridians, to store them until the day that Florida listens to the majority of its residents and fully legalizes the growing, buying, selling, and possession of marijuana in the state.
Florida's Current Medical Cannabis Program
At this moment in time, registered medical marijuana patients in Florida are allowed the following:
A 70-day supply limit of 24,500 mg of THC for non-smokable forms of cannabis
For edibles, this means no more than 60 mg of THC per day and not more than 4,200 mg THC for every 70-day supply
For vape products: there's a cap of 350 mg of THC per day and no more than 24,500 mg of THC for a 70-day supply
2.5 ounces of smokable cannabis purchased over the course of a 35-day limit, with no more than 2.025 grams per day
For a complete list, you can refer to this.
Some other important things for Florida medical cardholders to be aware of are that they must keep their cannabis flower in a sealed, tamper-proof container from a licensed dispensary. Furthermore, while registered patients can possess their medical cannabis products in public, they can't use them in public spaces, including on public transportation. It's also incredibly important that you carry your Medical Marijuana Registry identification card on you at all times when you have medical cannabis in your possession as Florida cops are allowed to ask you to show your valid medical card if they find any weed on you etc.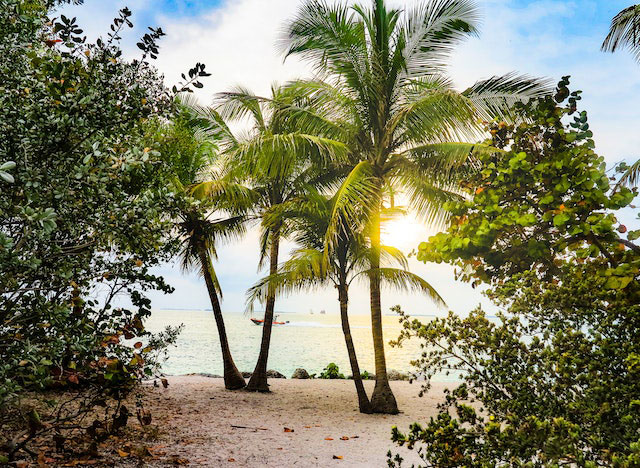 How to Apply for a Florida Medical Cannabis Card
Step 1. Meet with a certified medical marijuana doctor
Call or schedule online to set up an appointment with a certified medical marijuana physician, who can conduct an exam and ascertain if you have a qualifying health condition that will allow them to recommend medicinal marijuana for you. Make sure to bring your state ID card; medical documents; and proof of address, such as a utility or credit card bill, lease agreement, or mortgage statement with you.
Provided that your qualified medical cannabis physician can recommend you as meeting the criteria for being a medical patient, they will then electronically enter you into Florida's Medical Marijuana Use Registry for a marijuana ID card, via whom you can then fill out and submit your medical marijuana card application.
Step 2. Complete your medical marijuana card application process
Once you're in the Medical Marijuana Use Registry, you can either mail in a paper application or submit an online application, which usually takes about 10 business days to be approved. The application fee is $75, plus an additional $2.75 for online filing. This fee will need to be paid every year for you to maintain your status as a qualified patient with medical conditions.
To register you will need the following:
1. Proof of residency: This can include a Florida-issued driver's license or state ID card. If for some reason you don't have either of these, or if you are a seasonal resident, there are other kinds of paper documents you can submit provided you submit at least two. Some, but not all, of these include:
A utility bill that's no older than 2 months
A mortgage statement, deed, or lease agreement
Mail from a financial institution, such as a bank statement, that is up to two months old
Mail from a federal, state, county, or municipal government agency that is no more than two months old
2. Photo identification: You can usually just use your license photo on your Florida state ID or driver's license
3. Sign your application: If you're submitting online, you'll simply enter your first and last name in the boxes provided and click on "Submit my card application," which will count as your e-signature. If you're using a paper application, print and sign your name in the designated boxes on the last page.
4. Pay the registration fee: If you're paying online you will need your credit card to pay the $75 fee plus the $2.75 online processing fee. If you're mailing your application then send a check or money order for $75.
Step 3. Go buy your medical marijuana!
Upon receiving your approval you are now legally able to purchase your medical marijuana from a medical marijuana treatment center. Only those with medical marijuana cards or those who are registered medical marijuana caregivers can buy from a medical dispensary, Most dispensaries in Florida make it possible for you to either call in your order or submit your order online via their website.
Buy Cannabis Seeds Now