Despite the fact that the "Keystone State" of Pennsylvania has some of the strictest recreational cannabis laws in the tri-state area, it did manage to legalize medical cannabis in 2016 when then-Governor Wolf signed Senate Bill 3 (SB 3), which effectively legalized a medical marijuana program for state residents.
Then, on February 15, 2018, Pennsylvania's medical marijuana law went into full effect and registered patients were finally able to get the much-needed relief they needed by being able to obtain medical cannabis from licensed dispensaries.
While it is true that current lawmakers are hoping to overhaul the state's medical cannabis program in the near future by reducing or completely eliminating the annual fees related to medical patients either getting or renewing their medical cannabis cards–especially for individuals who are having to endure chronic pain or are facing a terminal illness–the fact that this political battleground of a state has even passed medical cannabis laws is not to be scoffed at.
As such, in this article, I'll be sharing with you some information on Pennsylvania's current medical cannabis laws and what you need to do to become a medical marijuana cardholder.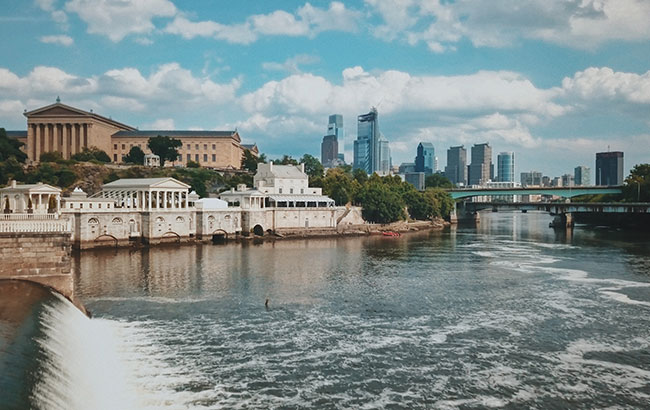 Medical Marijuana Requirements
Having a medical marijuana card is currently the only way that residents of Pennsylvania can legally access and use weed legally. Therefore, the only way to purchase and consume medical marijuana products is if you are 18 and older and have a qualifying medical condition that allows you to get a medical marijuana ID card. The other way in which you can purchase, but not use, medicinal cannabis is if you are a state-registered medical marijuana caregiver. In addition, if an individual is under the age of 18, they are considered to be a minor patient and are legally required to have a caregiver.
Eligibility Requirements for Prospective Medical Marijuana Patients
According to the Pennsylvania Department of Health, those who are diagnosed with at least one of the conditions listed below are able to submit their application to the state's medical marijuana registry. (Note, this is just a partial list, for a complete list of qualifying conditions please go to the Commonwealth of Pennsylvania's government
website
.)
– Amyotrophic lateral sclerosis (ALS)
– Anxiety disorders
– Autism
– Cancer, including those who are undergoing remission treatments
– Crohn's disease
– Brain-spinal cord injuries
– Epilepsy
– Glaucoma
– HIV /AIDS
– Inflammatory bowel disease (IBS)
– Intractable seizures
– Multiple sclerosis (MS)
– Neurogenerative diseases
– Opioid use disorder that falls under specific determinations (see the aforementioned website for more details on this)
– Parkinson's disease
– Post-traumatic stress disorder (PTSD)
– Severe chronic or intractable pain
– Sickle cell anemia
– Terminal illness
– Tourette syndrome
Pennsylvania's Medical Marijuana Laws
Up until 2021, adult patients or minors with at least one registered caregiver were only allowed to purchase up to a 30-day supply of medical cannabis products. However, this was then amended in 2021, and medical marijuana patients and their caregivers can purchase up to a 90-day supply from a state-licensed medical marijuana dispensary. The exact quantities per person can only be determined by a registered practitioner who is state-certified as such.
In accordance with 2016's SB 3 Act, medical marijuana products that are available for purchase and use are: pills, extracts, topical creams and ointments, tinctures, non-smoke-able flower (for use, for example, via vaporization), and patches. These products must be transported in a closed, sealed container that is stored out of the reach, and can only be moved about within the state lines of Pennsylvania.
While these products can be used in private residences, employers are allowed to permit you to consume medical weed products on site, but such cases are rare.
Even though non-smoke-able flower is legal for purchase at medical cannabis dispensaries, the cultivation of marijuana for any reason is illegal even if you have a medical marijuana ID card or medical marijuana caregiver card. In fact, if you are caught growing weed, even for medical purposes, you could be fined up to $15,000 and sentenced to 2.5 to 5 years in prison. If you live in the vicinity of a school the penalties and consequences are even harsher.
How to Get a Pennsylvania Medical Marijuana Card
If you are 18 or older, becoming a medical marijuana cardholder involves three steps.
Step 1.
First off, you will need to register as a medical marijuana patient via the Pennsylvania Department of Health's Medical Marijuana Registry, where you will need to have either a valid PA driver's license or a state-issued ID card to prove your age, address, and identity. Make sure to write down your login and password info, as you'll need these to both pay your registration fee and, later, your annual renewal fee.
Step 2.
See a state-approved medical marijuana physician who is able to certify that you do indeed suffer from one of the qualifying medical conditions listed above. (There's also a good chance that they will reach out to your primary care physician for your medical records.) As an important aside, while you do need to see a medical marijuana doctor every year to be recertified, you don't have to go to the same one year in and year out.
Step 3.
Pay for your ID card. The registration fee is $50, although those who have Medicaid, PACE/PACENET, CHIP, SNAP, and WIC may be able to get a fee reduction.
To renew your registration, you should receive an email about 30-60 days before your annual renewal fee is due. If you do not pay by the expiration date listed on the back of your medical cannabis identification card, then it will automatically be deactivated.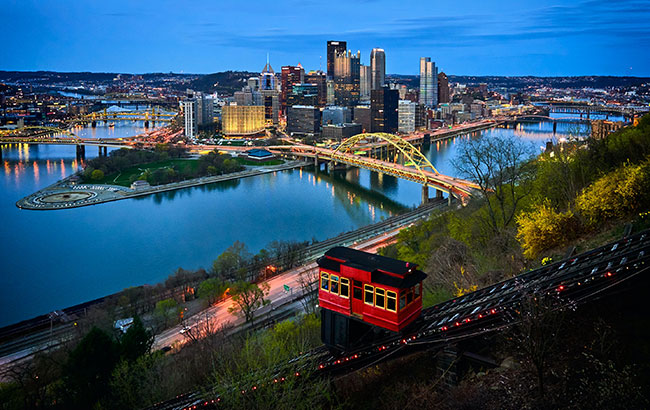 How to Register for the First Time as a Medical Marijuana Caregiver
Caregivers are those who are legally permitted to purchase and pick up medical marijuana from a licensed and registered medical cannabis dispensary for the patient(s) they have been "assigned" to. Adult patients themselves, who are 18 years of age and older, are permitted to designate a total of two caregivers, whereas patients who are minors are legally required to have a caregiver. Finally, a caregiver is allowed to have no more than a total of five medical cannabis patients under their "care."
To register as a caregiver for either a minor or someone who is not able to get a medical cannabis card of their own due to, for example, requiring at-home care, you will need to you will also need to meet the following qualifications:
– Be 21 or older and have a valid Pennsylvania driver's license or a state-issued ID card
– Complete a criminal background check, and not have been convicted of a criminal offense related to the sales or possession of drugs, narcotics, and the like in the past five years (For actual patients themselves, this is not a disqualifying factor)
To register for a new patient you will then need to take the steps listed below:
1. Go to the Patient and Caregiver Registry, and go to the "Caregivers" section.
2. Fill in the information and submit.
3. Wait for the email that will give provide you with instructions on how to complete your background check.
4. After about 4-6 weeks, you should find out if you have been approved. If so, return to the Patient and Caregiver Registry mentioned in the first step here, and pay the fees required.
If you are registering as a caregiver for an already-existing patient, see here for the details on what you will need from the patient, etc.
How Long Does it Take to Get My Medical Marijuana ID Card?
Once you have completed the 3 steps above, it usually takes anywhere from 5 to 14 days to receive your card in the mail.
Once you have received your card, you can then legally purchase your medical marijuana from a state-licensed medical marijuana dispensary. It is important to remember that dispensaries will not sell to you if you do not have your medical marijuana ID card or caregiver card with you.
Conclusion
Although the political battleground state of Pennsylvania does have a ways to go in its attitudes toward recreational weed and the use and cultivation of medical marijuana, it has been making steps–slowly but surely–in the right direction.
While recreational weed is still illegal, and obtaining medical weed requires a state-issued card, it is worth mentioning here that CBD products that contain less than 0.3% THC are completely legal and do not require you to have a medical marijuana card. Also, buying and possessing ungerminated cannabis seeds is not illegal in Pennsylvania or anywhere else in the U.S.