Cannabis use is on the rise! There are all sorts of ways to use cannabis. For example, did you know hemp is cannabis? CBD products are cannabis products. Then, of course, there is marijuana. Marijuana is cannabis as well. Every marijuana plant is a cannabis plant. Cannabis is consumed all over the world for a variety of reasons. Some people like to get high with a couple of friends and have a fun evening. Others like to smoke solo and then enjoy a creative activity, or maybe just for chilling on the couch and watching a movie. You can use marijuana for health reasons as well. Using marijuana can help with anxiety, depression, nausea, chronic pain, insomnia, and much more. Now, marijuana plants grow naturally around the world, but relying on a cannabis strain growing in the Hindu Kush region and then getting your hand on those buds is not exactly practical. That's especially true if you want to grow your own marijuana plants, a hands-on way to manage your marijuana experience. This is where cannabis seed banks enter the picture. A reliable cannabis seed bank is vital to the growth and proliferation of marijuana, especially for at-home growers. What can a good cannabis seed bank do for you? It's time to give some love to these important businesses.
Compare Our Premium Cannabis Seeds
Compare Our Cannabis Seed Strains
What is a cannabis seed bank?
In truth, the name "cannabis seed bank" kind of says it all. The name is not misleading. Banks, as we know them, are used to storing money. Cannabis seed banks are also for storage. However, they are for so much more. A cannabis seed bank is a business that stores and sells cannabis seeds. Typically, a cannabis seed bank is selling marijuana seeds. That being said, there is more to being a cannabis seed bank than merely keeping seeds on hand. Storage is just part of the equation. Cannabis seed banks worth their salt are also helping to maximize yield for customers. The best cannabis seed banks out there are making sure marijuana can proliferate around the world, and that their customers are really enjoying themselves and their experience.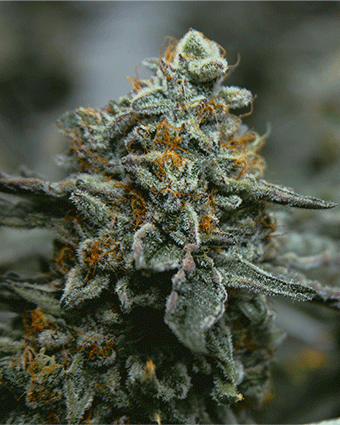 Is Growers Choice Seeds a cannabis seed bank?
Given the definition we just gave, Growers Choice Seeds does indeed function as a cannabis seed bank. We have seeds on hand that you can purchase from us, and that we can then deliver to you so that you can grow your own marijuana plants. That is what we are dedicated to. We are indeed storing and selling cannabis seeds, but we also are helping our customers maximize yield and a quality marijuana-growing experience. Growers Choice Seeds is doing what you want from a cannabis seed bank, and from your go-to source of marijuana seeds.
What makes Growers Choice Seeds stand out as a cannabis seed bank?
We have seeds for dozens of marijuana strains. That means sativas, indicas, hybrids, auto-flowering plants, high-CBD medical plants, you name it. It's about more than variety, though. We are making sure our seeds are of the best quality possible. A big part of that is our dedication to only selling fully-feminized seeds. Feminized seeds are required to provide THC-rich marijuana plants. Every seed that Growers Choice sells is lab tested, and we make sure they are fully feminized. You will not buy any seeds from us here at Growers Choice that is anything but fully feminized. On top of that, we aren't storing seeds here prepackaged. No, seeds are hand-selected for every order. That means we can personally vouch for seed quality when your seeds are packaged and delivered to you. Beyond that, we believe in our seeds so much that we offer a germination guarantee. If less than 90 percent of the seeds you order from us in any given order don't germinate, we will replace your seeds. Occasionally, a rogue seed will make it through, but on those rare occasions, we are happy to make up for it. That's what a cannabis seed bank worth its salt will do. The quality of your growing experience directly reflects upon us as a marijuana seed company, and on the bank of seeds, we keep at our disposal. Seeds that are properly stored, needless to say.
What are some popular strains found in your cannabis seed bank?
There are some very-popular strains that Growers Choice Seeds can provide you seeds for. For a while now, Diesel has been our top strain on the popularity front. This is a sativa-dominant hybrid with a sensible level of THC and a pungent gasoline aroma. Yes, a lot of people love that scent profile. They also love the euphoria of the sativa elements of Diesel mixed with a bit of the relaxation associated with indicas. Another of the top strains to be found in a cannabis seed bank is White Widow. This is a balanced hybrid that is probably the most popular of the high-THC strains. It comes in at 26-percent THC, which will really knock you flat if you overdo it. However, people love the effects of White Widow in reasonable amounts. If this is your first time buying seeds from a cannabis seed bank, White Widow is also a great choice because it is easy to grow. Add in our germination guarantee and reliable delivery, and Growers Choice can give you everything you need from a cannabis seed bank. Our cannabis seeds aren't designed to just sit around. We aren't saving seeds for a rainy day (which would help those seeds grow, fittingly). We want to sell you seeds. We want you to get high-quality, reliable seeds so you can grow worthwhile plants. On top of that, Growers Choice Seeds always has seeds on sale. Growing your own marijuana will assuredly save you money in the long run, but maybe you still want to save a few bucks upfront. While the strains that we have on sale are always changing, we want to highlight some of the marijuana strains we currently have sales on. Maybe that will change, but you can always check the "Cannabis Seeds On Sale" section of our website to see what's up. For now, you can save some cash on strains including:
Zkittlez
Pineapple
Juicy Fruit
Critical Purple
CBD Moby Dick


Buy Cannabis Seeds Now: Some Of Our Best Seller