Cannabis has a mystique about it, to be sure. Marijuana use has been prevalent across the globe for a long time. However, in recent years marijuana usage has gotten modernized, in part because it has become increasingly legal. Here at Growers Choice Seeds, we're big fans of marijuana. We find it to be a great source of relaxation, enjoyment, and health benefits. If you are reading this, we imagine that you probably partake in marijuana, at least casually. Some people are serious about cannabis, though, and that leads to growing cannabis plants at home for personal use. Having your own marijuana at home is really rewarding in a variety of ways. Growers Choice is a cannabis seed bank, and we care about quality. In fact, we would argue we have the best feminized seeds out there. Of course, to really appreciate that, you have to know what feminized seeds are. Growers Choice Seeds is feminizing seeds all the time. Why do we do that? Why do you, as a marijuana grower, want the best feminized seeds available? Let us explain.
Compare Our Premium Cannabis Seeds
Compare Our Cannabis Seed Strains
Why is it important to have the best feminized seeds?
Do you know much about the differences between male and female marijuana plants? Male plants tend to be taller and have thicker stalks. They also have pollen sacs, which female marijuana plants lack. What female plants have, though, are buds. Now, when you think about "weed," you think about buds, right? Of course, you do! The buds of the marijuana plant is where almost all the THC is, and THC is the reason marijuana has psychotropic effects. If you have a male marijuana plant, you could make some hemp fiber from it, but you aren't going to be able to smoke it to get high. You won't have any buds! Female marijuana plants are vital, and that's why you need the best feminized seeds. Your seed needs to be primed to grow a female plant. The best feminized seeds play a part in that.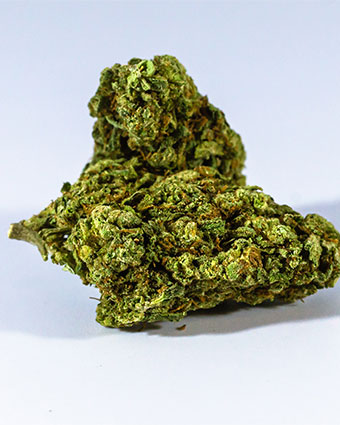 How does Growers Choice Seeds ensure that it has the best feminized seeds?
Let us assure you we don't leave it to chance. Like any cannabis seed bank worth its salt, Growers Choice does more than store and sell seeds. We also actively feminize our cannabis seeds, because we have the capacity to do that. Because of this, we can offer fully-feminized seeds for dozens of top marijuana strains. When a seed is fully feminized, you know it is going to grow into a female plant. The best feminized seeds guarantee you female marijuana plants, which means THC-rich buds. When you go with Growers Choice Seeds, you can trust us to deliver fully-feminized cannabis seeds each and every time. The best feminized seeds can be found in our seed bank.
What else gives Growers Choice Seeds the best feminized seeds?
A cannabis seed can be fully feminized but not of the highest quality, to be fair. That's why we go an extra step to ensure Growers Choice provides the best feminized seeds. We lab test all our seeds for quality. That lets us know that the seeds we are providing our customers are up to our lofty standards. On top of that, when you order seeds for your favorite strains off of our website, we hand select the seeds for your order. It's one last chance to make sure we are shipping you the best feminized seeds. Oh yeah, if you didn't know, Growers Choice Seeds delivers. We also provide all our customers with a germination guarantee on every order. We have the best feminized seeds, but if at least 90 percent of your seeds don't germinate, we will replace them. Growers Choice wants to have the best customer service to go with the best feminized seeds.
What strains are available with the best feminized seeds?
Growers Choice Seeds offers seeds for a litany of marijuana strains. We have sativas, which are energizing. We have indicas, which are relaxing. We have hybrids, which you can probably deduce the makeup of. There are high-CBD strains that are more for medical use and less for getting high. If you are new to growing marijuana at home, you may want to go with an auto-flowering strain. Auto-flowering plants flower based on age, not based on light exposure. That's a little easier to manage. All of these strains are different, but all the seeds have one thing in common: Growers Choice offers the best feminized seeds for them. There is not a single strain we offer you won't get fully-feminized seeds for. All of our most-popular seeds are available with the best feminized seeds. What are the top strains at Growers Choice Seeds? Currently, our most-popular marijuana strains are:
Diesel
Critical Purple
Tangerine Dream
White Widow
Gorilla Glue


What marijuana users benefit the most from the best feminized seeds?
Anybody who uses marijuana wants the best feminized seeds. However, the ones who benefit the most are the users who love THC. The psychoactive chemical compound provides an experience loved by many. As we noted, only female plants provide the THC-rich buds. If you love THC, you need those buds. Thus, the marijuana users who benefit the most from the best feminized seeds are the ones who enjoy high-THC strains. Not every marijuana strain has the same effects or aromas, but they also differentiate in terms of THC content as well. Some are most popular on THC, and some really pack a punch on the THC front. A couple of our most-popular strains, such as White Widow and Critical Purple, are high-THC strains. What are some other high-THC strains that require the best feminized seeds to give you the most bang for your buck? A strain called Godfather OG is often called the strongest marijuana strain on the market these days. Some of the other strains that are known for packing a THC punch are Skywalker OG, Blackberry Kush, and Girl Scout Cookies. All of them benefit from fully-feminized seeds, especially for at-home growers.
Buy Cannabis Seeds Now: Some Of Our Best Seller