Simply the best. It's not just the title of a song that is probably now stuck in your head and for that, we can only apologize. You want the best when you can get it. The best hamburger. The best vegan smoothie. The best skateboard. The best copy of that Frasier cookbook they released when the show was on TV. Seriously, we really want one! Of course, you also want the best cannabis, and also the best cannabis seeds. Quality really matters when it comes to marijuana. It's not like pizza, colloquially speaking, which is to say even when it's bad it's pretty good. You need true quality from marijuana, and that starts with the highest quality of seeds. That's where Growers Choice Seeds comes in. We believe we have the best cannabis seeds out there. We will go into that, what Growers Choice is all about, and also tell you a bunch about our cannabis strain as well. Growers Choice Seeds are the best cannabis seeds. Here's why.
Compare Our Premium Cannabis Seeds
Compare Our Cannabis Seed Strains
Why should I want the best cannabis seeds anyway? Why not just buy cannabis plants?
You could be cannabis plants, it's true. You can go to a dispensary, wait around, and pay a marked-up price for somebody else's cannabis buds. That's valid. Or, you could grow your own cannabis plants for your personal use. When you buy seeds, you are in charge from the first step of the process. Your plants are your plants. You know exactly what strain you will be growing. You will handle the entire growing experience. It's all within your control. There's a sense of accomplishment, sure, but there is also authorship, so to speak. You don't have to wonder how your plant was treated, or what kind of quality it is. You will know because it is your plant. Then, there's the money you will save. You can cut out the middleman with gusto. When you buy buds from a dispensary, you are paying into a company's profit. That's totally fair because they are doing work for you. They are growing the plants, trimming the buds, providing retail service, and so on. When you buy seeds, you are just paying for the seeds. Look, obviously we don't sell our seeds at cost, but seeds are considerably cheaper than a grown plant. When you grow your own plants, if you are successful, you will save money in the long run. Our seeds can help you with that success.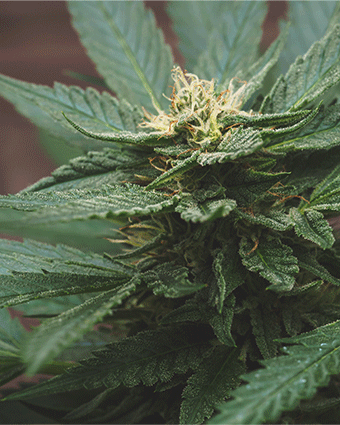 How do you provide the best cannabis seeds?
Growers Choice has the best cannabis seeds we can manage. How do we make that happen? For starters, all of our seeds are fully feminized. That is vital to the process. Fully-feminized seeds yield feminized plants. Only feminized plants grow into THC-providing marijuana plants. If you want quality marijuana, you want THC in most instances. That's just for starters. All of our seeds go under lab inspection as well. If a seed doesn't pass our test, it will not be sold. That costs us money, but we insist on quality. On top of that, seeds are hand-selected for every order. When you order through our website, you aren't getting pre-packaged seeds. Somebody from our team is going to sift through the seeds of the strain – or strains – you chose, to find seeds that pass our final inspection. This is how you get the best cannabis seeds for your at-home growing. Now, perfection is nigh impossible to achieve. We can't perfectly predict how every seed will perform, even with all our technology. That's why Growers Choice Seeds offers a germination guarantee. If a seed you buy from us does not germinate, we will compensate you for that. Once a seed germinates, it's up to you to cultivate and nurture that burgeoning plant, but until that point, we are here for you, and the onus is on us.
What are the best cannabis seeds for me?
It depends on the experience you are looking for. Are you looking to be energized, to feel a heady high, to stoke creativity, and to be productive? Then you want a sativa strain. These are the strains for "wake and bake" smokers and social smokers. Are you looking to chill out, sit on the couch, relax, all asleep, and rest? Sounds like you are in the market for an indica strain. Use indica to relax your body and to have a restful night. There are also hybrids, which are a combination of these two types of strains. On top of that, strains vacillate in terms of THC content, and we also have strains that are high in CBD. These strains are better for people who want to use marijuana for medicinal purposes and not for the experience of being high. On top of that, strains differ in terms of flavors and aromas. They can be fruity, earthy, peppery, skunky, and so on. Whatever your type of marijuana, we have the best cannabis seeds for it.
Do you have the best cannabis seeds for medical use?
We do indeed have seeds that will grow strains that will yield strong medicinal effects. Marijuana can be excellent for your health and wellness. For stress or anxiety, we'd recommend a sativa. For pain or sleep issues, we'd go with a hybrid. Then, there are the high-CBD strains that are ideal for medical purposes. Some of our CBD strains include:
Shark
Dancehall
Critical Mass
Critical Mango
Moby Dick

Is there anything else to know about the best cannabis seeds?
Not only are our seeds fully feminized. Not only are they lab tested. Not only do we offer a germination guarantee. We also offer delivery. That's right, you can buy the best cannabis seeds from Growers Choice through our website and have them delivered to you. Buy a sativa, and indica, whatever you choose. Why not try both? We have strains that are easy for beginners to grow if these are your first plants. If you have questions about growing plants, you can always reach out to our customer service team. We don't want you to just have the best cannabis seeds. We also want you to have the best cannabis-growing experience. That's what we are all about here at Growers Choice Seeds.
Buy Cannabis Seeds Now: Some Of Our Best Seller