It's not just about hounds and rugs (or Whigs, for you fans of '80s post-punk). Afghan is also a popular strain of marijuana. It's a name that ties to the region that serves as its origin story. Have you heard of "Kush?" There is an assortment of strains with "Kush" in their name. You may have specifically heard of Hindu Kush as well. This is not just a strain of marijuana. It's also a mountain range that borders Afghanistan and Pakistan. This region is known for prolific marijuana growth. So many strains began life with plants that naturally grew in that region. Afghanistan has played a huge role in marijuana's history, and it's also helped lead us to the Afghan Strain, which is used by people all over the globe now.
Compare Our Cannabis Seed Strains
What are the characteristics of the Afghan strain?
The Afghan Strain is a hybrid of Afghani and Lowryder. It's a full-on indica strain. Indica is one of the categories that marijuana strains fall into, alongside sativas and hybrids. Indicas are the "chill out and veg out" strains. The Afghan strain contains 18-percent THC, which is solid but not at the highest level. It has been described as a "stocky" strain and has a sweet, citrusy flavor. The flavor is not as distinct or polarizing as some other strains, which are described as "skunky" or "smelling like gasoline."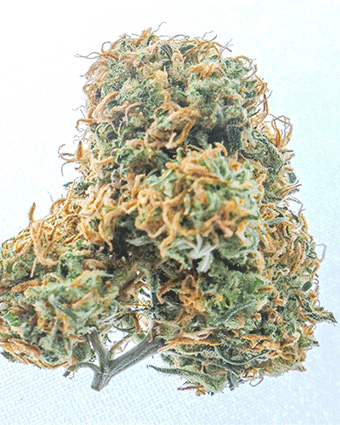 How does the Afghan strain make you feel?
As we noted, this is an indica strain. That means it is a strain meant for relaxation. Afghan has the potential to deliver a deep, full-body relaxing effect to you. It's very calming and soothing. You can think of the Afghan strain as being akin to a trip to a spa. The new age music is playing. You're getting a gentle tissue massage while you're wearing a face mask. However, instead of an expensive spa trip, you are just chilling out at home, or wherever, with your Afghan strain. It's a mood-boosting strain, but not an energy-boosting strain. That is an important distinction. The Afghan strain is often associated with what we call "couch lock," which is the feeling that you are stuck to the couch. Not literally, of course. It's more like your body feels so relaxed and you feel so chilled out you may have a hard time getting up and moving. If you use too much, you may also feel lethargic. This is a great strain for relaxing, but not a great strain for productivity. Also, needless to say, never partake in the Afghan strain and then drive a car or operate heavy machinery.
When should I use the Afghan strain?
It's up to you, of course, but we generally recommend Afghan as a nighttime strain. That is if you keep typical hours and have to be productive during the day. As an indica known for couch lock, you don't want to have a lot left on your schedule you need to do. Do you need to unwind after work, or before you go to bed? A little Afghan could be perfect. Still have work to do? It's probably best to wait on the Afghan strain. This is definitely a relaxing night in, about to go to bed strain, which is just what some of us need on occasion.
What can I expect when I grow the Afghan strain?
Growers Choice Seeds provides high-quality seeds to people who want to grow their own cannabis plants for personal use. As such, a big part of our job is helping people with their growth experience. Different marijuana strains have different growing properties. Some are trickier to grow than others. If you are a newbie to growing your own cannabis plants, you may be worried about starting with a trickier, more-temperamental strain. Fortunately, the Afghan strain is an easy one to grow. Here are a few more facts about the Afghan strain to inform you before you start growing the plant. Remember, all our seeds are fully-feminized, hand-selected, and come with a germination guarantee.
Suitable for indoor and outdoor growing
A longer flowering time of 70 to 80 days
A shorter-than-usual plant
200-300 grams per plant when grown outdoors
400-500 grams per square meter when grown indoors

What is the Autoflowering Afghan strain?
If you check out the Growers Choice Seeds online catalog, you may notice that our Afghan strain is one of our "auto-flowering" strains. What does that mean? It means the strain has been crossed with a ruderalis strain. Ruderalis is a Russian cannabis species that is defined by its ability to grow quickly and reliably in almost any location. Its name comes from "ruderal" plants, which are any plants that are the first to pop up when land is disturbed. The nomenclature relates back to the Latin word for "rubble." By including a bit of ruderalis (our autoflowering Afghan strain is 90-percent indica, 10-percent ruderalis) you can get a plant that flowers automatically. You don't have to worry about that aspect of the growing experience. While the Afghan strain still has a longer flowering time, your flowering will happen automatically. It's one less thing to worry about. The auto-flowering version will not impact the quality of the plant. The THC content remains uncompromised, and the potency of the indica remains the same. Our Afghan strain can still get you right to bed when you need a visit from the Sandman. You can thank the fertile mountains of Afghanistan for that.
Buy Cannabis Seeds Now: Some Of Our Best Seller