Here's something you can take to the bank: Growers Choice Seeds is going to beat any other source of cannabis seeds you can find. We are here to optimize the experience of growing cannabis plants at home for personal use. On top of that, we do sell wholesale seeds in large quantities for professional growing operations, but that sort of business tends to be done in different avenues than articles on the internet. This is more of a person-to-person, or company-to-person, thing. We believe it is smart and worthwhile to grow your own cannabis plants at home. We also believe it is smart to find the most-reputable seed bank you can. Is Growers Choice Seeds that seed bank? What should you be looking for, and what can we provide? For American customers, we believe we can best every one of the reputable seed banks in the US. Let us tell you why.
Compare Our Premium Cannabis Seeds
Compare Our Cannabis Seed Strains
What do reputable seed banks in the US and around the world do?
What is a cannabis seed bank? What is the value of a seed bank? Seed banks store and sell cannabis seeds. Any cannabis seed bank can do that, but reputable seed banks go a step further. The best seed banks are feminizing all their seeds. What does a feminized seed do? Why are seed banks like Growers Choice dedicated to feminizing seeds? Because feminized seeds guarantee you a female cannabis plant. When you are growing marijuana, you want female plants, especially in a small-batch, personal-grow situation. Only female plants provide THC-rich marijuana buds. THC is the psychoactive component of marijuana that makes you feel high. A male plant isn't going to do that, so for somebody only growing a few plants, every male plant is kind of a waste. Growers Choice Seeds provides fully-feminized seeds on every order. Our cannabis seed bank is laden with feminized seeds, which is part of what makes us so reputable.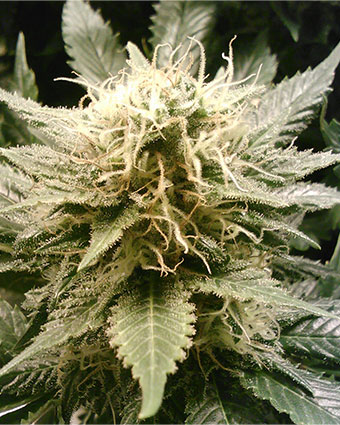 Why should I go with Growers Choice Seeds over one of the reputable seed banks in the US?
You want the best cannabis-growing experience, right? That starts with finding the right seed bank and going to the smartest choice for your seeds. This is where Growers Choice Seeds is going to stand out. We provide the highest-quality seeds, and the highest-quality customer experience as well. Growers Choice's reputable seed bank contains seeds for dozens of popular strains. There are energizing sativas, mellowing indicas, potent hybrids, and more. Whatever you want from your marijuana, we can provide it. We can also provide whatever you want for your at-home cannabis growing as well. Growers Choice offers the ease of online ordering and reliable delivery all over the world, even in the United States. More than that, we ensure that the seeds we sell are of the highest quality possible. Our seeds are all fully feminized, of course, but so much more. Every seed is lab tested for quality. Our seed bank does not contain pre-packaged seeds either. Whenever you place an order with Growers Choice Seeds, your seeds are hand-selected. This is a chance to give them one more quality check. We have to do that because we have more than a reputation to uphold. We also have a guarantee to live up to. What guarantee is that? Why, our germination guarantee, of course! We guarantee at least 90 percent of the seeds in your order will germinate. If that isn't the case, we will replace your order. Some reputable seed banks in the US may not do that, but Growers Choice Seeds does.
What are the best strains to buy from reputable seed banks in the US and around the world?
Now you know why to go with Growers Choice Seeds over any of the other reputable seed banks out there. What strains should you buy seeds for? Well, it depends on what you want. Are you looking for more energy, to be creative, to wake and bake? Go with a sativa, or a sativa-dominant hybrid. For example, go with some Durban Poison perhaps. Are you looking to relax, to get a full night of sleep, even if you are an insomniac? Then try an indica like Critical Purple. We also have high-CBD medical strains that provide you with more health benefits with less of a high. Grab yourself some seeds for, say, CBD Moby Dick for example. That's just the tip of the iceberg. Some other popular marijuana strains include:
White Widow
Gorilla Glue
Tangerine Dream
Northern Lights
Diesel
Why are people buying cannabis seeds from reputable seed banks in the US and beyond instead of just buying their marijuana from a dispensary?
Wouldn't it be easier to just pop over to a dispensary and buy some buds? Maybe, but also maybe not. Yes, growing your own marijuana plants seems more intensive, but you avoid driving to the dispensary and waiting there to be helped. Maybe you get your marijuana delivered, but if you do, you are either paying a delivery fee or having to buy a certain amount of marijuana to qualify for free delivery. The top reason to buy cannabis seeds and to grow your own plants is to save money. All you have to do is pay for the seeds, plus whatever tools you use at home. You aren't paying for delivery people, growers, sales reps, security guards, and so on. There is a lot less profit required, plus a seed bank has less work to do than a dispensary, so you are paying less for labor. If you grow your own marijuana plants, you will assuredly save money in the long run. That is, you will if you are getting reliable seeds from a reputable seed bank. Growers Choice Seeds wants to be your, well, choice as a grower. With our lab-tested, fully-feminized germination guarantee, you can likely see why we are the go-to source for many growers, besting many of the most reputable seed banks in the US, even among American growers.


Buy Cannabis Seeds Now: Some Of Our Best Seller