There are seeds you eat, like sunflower seeds or pumpkins seeds, or chia seeds. Well, maybe you are more likely to put chia seeds in a smoothie. Have you ever just eaten a spoonful of chia seeds? Man, do they ever turn into weird mush fast. Then, of course, you don't eat watermelon seeds, lest you end up with a watermelon growing in your stomach. Alternatively, there are the seeds you plant. Are you a gardener? Do you have a green thumb? You buy seeds and then you grow all sorts of flowers and plants. Maybe you grow your own fruits and vegetables. This way, you can eat straight from your own garden, which is always nice. Much as with fruit and vegetables, you can get that experience with cannabis as well. Do you use marijuana? Are you a cannabis fan? Have you considered growing your own cannabis plants? If not, why not? Maybe it's time to buy some cannabis seeds and start your own marijuana growing project at home. From the humble cannabis seed, you can get a lot of great things. From Growers Choice Seeds, you can get a lot of great seeds.
Compare Our Premium Cannabis Seeds
Compare Our Cannabis Seed Strains
What can I get from the cannabis seed?
There are different kinds of cannabis plants. However, we aren't here to talk about hemp, for example. We are here to talk about marijuana. Marijuana use is on the rise, and with good reason. There are a variety of ways that using marijuana can be a pleasant experience. It can depend on the strain, as sativas, indicas, and hybrids all give you different effects. Also, different strains can have different aromas and tastes. There are fruity strains, herbal strains, skunky strains, and more. With some strains, you can be energized, perhaps even euphoric. You can wake and bake and have a creative, productive day. Or, you can use marijuana to relax both mentally and physically and to get some sleep. There are medical reasons to use marijuana. You can use it for anxiety, stress, chronic pain, insomnia, and more. There are abundant reasons to use marijuana and dozens of great strains out there for you to try. Of course, you don't need to merely buy those strains out there in the world. You can grow your own cannabis from the seed!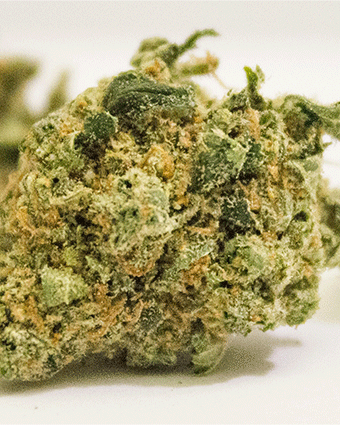 Why should I buy my own cannabis seeds?
Growing your own marijuana plants for personal use can be rewarding. Sometimes, that is enough. Why do you grow flowers in your garden or build a table? For the end product, sure, but also for the sense of accomplishment. You've done something, and that's cool. However, there are more reasons to buy cannabis seeds and grow your own plants than just to accomplish something. It can be pleasant to grow marijuana, perhaps even relaxing. It's also beneficial to you in multiple ways. When you buy cannabis seeds and grow your own plants, the whole process belongs to you. That means you aren't relying on anybody else. You have total say over what strains you grow, where you grow them, and you get to watch the entire process. These are your plants. You control the growth. It gives you full knowledge of the product you will be using. That marijuana is yours. Not only that, you can save a lot of money in the process. You do have to buy the seeds, and whatever you need to grow the plants, but that's it. Think about when you buy marijuana from a dispensary. Think of the price you pay. You are, in part, paying for the employees' salaries, for their growing operation, for their marketing, and so on. There are a variety of people between the plant and you, and that raises the cost. And that's fine! That's how business works. However, you don't have to be part of that process. You can cut out that proverbial middleman. If you are buying cannabis seed and then growing your own plants, you will almost definitely save money in the long run.
Is it legal to buy my own cannabis seeds?
Having cannabis seeds is fine, but there's a difference between having the cannabis seed and growing your own marijuana plants. The laws on marijuana vary from state to state. Some allow it recreationally, others just medically, and some don't allow it at all. However, in some states it has been decriminalized, so you just have to pay a fine. Then, there are cities that have their own guidelines, whether it's about legality or decriminalization or telling the law enforcement not to prioritize marijuana arrests. Basically, it's complicated, and we don't know where you live. It is very much possible that you can grow marijuana at home for personal use legally. That being said, many states put a limit on how many plants you are legally allowed to grow at once. You should check your state's laws before you start growing marijuana. If you want, reach out to a customer service representative at Growers Choice Seeds. We can let you know about the laws where you are.
Why should I buy my cannabis seeds from Growers Choice?
Quality plants start with quality seeds. Growers Choice makes the effort to give you the best seeds possible. All of our seeds are fully feminized, which means they can become THC-rich marijuana plants. We lab test all of our seeds for quality. Then, we hand select every seed for every order. That way you know we are paying attention to quality every step of the way. If a seed happens to not germinate, let us know. Growers Choice Seeds offers a germination guarantee. Oh, and we also deliver all over the country as well. That makes it even more convenient to get cannabis seeds so that you can start growing your own cannabis plants.


What cannabis seeds should I buy?
It depends on what you're looking for! Here the Growers Choice Seeds team can help you as well. Maybe what you want is an indica, or maybe it's a sativa. There are plants that are easier for beginners to successfully grow, so if you aren't experienced at this, we can point you in the right direction. The cannabis seed options abound! Right now, though, here are five of our most popular strains. One of them could be perfect for you:
Diesel
Critical Purple
Gorilla Glue
Tangerine Dream
White Widow
Buy Cannabis Seeds Now: Some Of Our Best Seller