Here's something you can take to the bank: Cannabis can do a lot for you! Marijuana is used the world over for enjoyment and for health. You can smoke a little marijuana with your friends and have some fun, or you can use it for anxiety, chronic pain, nausea, or insomnia. We here at Growers Choice Seeds are enthusiastic about marijuana, obviously. There's a reason we are in the cannabis business. Not only do we believe in marijuana, and people being able to use marijuana, but we also believe in people growing cannabis plants at home for personal use. It's a great way to control the experience for yourself and also to save money in the long run. Of course, you need help to make that happen. This is where cannabis seed banks come in. Cannabis seed banks are vital to the growth of marijuana, both literally and conceptually. It's time to delve into what a great cannabis seed bank can do for you.
Compare Our Premium Cannabis Seeds
Compare Our Cannabis Seed Strains
What are cannabis seed banks?
A cannabis seed bank is any company that specializes in both storing and selling cannabis seeds. These banks are holding onto seeds for a variety of strains. After all, there are dozens of cannabis strains out there. You need companies that are storing seeds for indicas, sativas, and hybrids. Somebody has to be making sure cannabis strains are being not only stored, but also honed. When you want to buy cannabis seeds, you go to a cannabis seed bank. However, cannabis seed banks are doing more than just storing and selling the seeds, at least the good ones. They are also improving the quality of their seeds, to help improve the quality of the strains and also the growing experience. The cannabis seed bank should be run by experts. These experts can make it easier for the home grower, even beginners. The onus shouldn't be on you. It should be on the cannabis seed bank. Because of that, cannabis seed banks have to be trustworthy.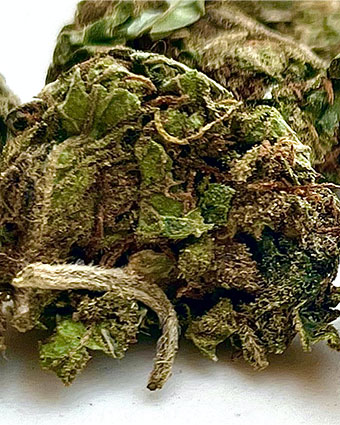 Is Growers Choice Seeds one of these cannabis seed banks?
By the definition of "a company that stores and sells cannabis seeds, and also cultivates a higher quality of seeds for growers," then we are indeed such a company. We aren't swimming around in a vault filled to the brim with cannabis seeds like Marijuana Scrooge McDucks, but we have seeds for dozens of high-quality marijuana strains. On top of that, we also are selling cannabis seeds all over the world. We have the seeds, we sell the seeds, and we are always trying to improve the quality of the seeds we are selling to make your growing experience better.
What do cannabis seed banks do for seeds?
The top thing a cannabis seed bank can do besides storing seeds for a variety of strains and selling them to growers? Feminizing seeds. A fully-feminized seed is going to ensure a female plant, and a female plant is going to provide you with THC-rich buds. A male plant is not going to be helpful for a marijuana grower, especially one who is an at-home grower. You don't need to be dealing with male plants. Cannabis seed banks should be dedicated to making sure their seeds are feminized as much as possible. That's what Growers Choice Seeds does. All of the seeds we sell are fully feminized. Our goal is to improve the level of feminization in cannabis seeds for the future of marijuana. Want feminized seeds? Growers Choice is a cannabis seed bank that has you covered.
What else makes Growers Choice Seeds stand out among cannabis seed banks?
Growers Choice has an assortment of high-quality, fully-feminized seeds for dozens of strains, including Cannabis Cup winners. There's more to it than that, though. Our seeds are all lab-tested for quality. We may have some seeds stored here that haven't been lab tested, but they will be eventually. Though cannabis seeds are not exactly large, we don't want to be storing seeds that won't do you any good. Then, seeds are hand selected for every order. We dip into our cannabis seed bank in order to check out the seeds for quality. At this point, we will deliver your order right to you. Lab-tested seeds? Fully-feminized seeds? Hand-selected seeds? Could it get any better? Yes! Growers Choice offers a germination guarantee on our seeds. If the seeds you buy from us don't germinate at a 90-percent level, we will replace them. You don't have anything to worry about!


What popular strains are in cannabis seed banks?
Growers Choice has a bank of seeds for all sorts of high-quality strains. That includes old-school, award-winning strains like Northern Lights and Jack Herer. We have THC-rich strains like White Widow. Want a high-CBD strain, which is better for medical use? Check out CBD Dancehall or CBD Moby Dick! On top of that, we have auto-flowering seeds. Auto-flowering seeds grow plants that flower based on age as opposed to light exposure. That makes them easier for new growers. Indeed, we have a ton of strains that are right for you if you are a beginner at growing your own cannabis plants. And, again, our seeds are all fully feminized, lab tested, and come with a germination guarantee. This is what cannabis seed banks should be doing for you. That is what Growers Choice Seeds is doing for you. We store seeds and sell seeds, but we also cultivate a collection of seeds that are great for our customers. There are also always deals in our store. Want to save a little money? Check out one of our sales. Cannabis seed banks are doing great things for marijuana enthusiasts around the globe. Of course, we store seeds in hopes that we can then sell the seeds to customers like you. Get your hands on some Pineapple Express or some Bruce Banner or some Hindu Kush. Or, one of these popular strains that we have fully-feminized seeds for:
Afghan
Durban Poison
Tangerine Dream
Amnesia
Critical Purple
Buy Cannabis Seeds Now: Some Of Our Best Seller