Have you used marijuana before? Are you looking to change your cannabis experience? Maybe you are, and maybe you are interested in growing your own cannabis plants. Or perhaps you haven't considered it. Well, if you haven't, we think you should. There are a lot of benefits to growing your own marijuana plants for personal use. Even if you are relatively new to marijuana, why not give growing your own plants a shot? We can help you understand marijuana better and also understand the process of growing cannabis plants better. Of course, to grow your own cannabis, you need cannabis seeds. With Growers Choice, you can buy cannabis seeds online. Why would you want to buy cannabis seeds online? Why go with Growers Choice Seeds? We can tell you all about marijuana, all about growing your own plants, and why you should buy your cannabis seeds online from Growers Choice.
Compare Our Premium Cannabis Seeds
Compare Our Cannabis Seed Strains
How can I benefit when I buy cannabis seeds online?
What can marijuana do for you? If you are partaking in a sativa strain, you can get an energizing, uplifting experience. These are good for being productive, and some even say sativas make them feel euphoric. Indicas relax you and help you chill out. They melt away stress and help you decompress. Then, hybrids mix the elements of sativas and indicas together. There are strains that are sativa dominant, strains that are indica dominant, and strains that are nicely balanced. You can also use marijuana for medical reasons. If your primary goal is to use marijuana for medical benefits, you might want a CBD medical strain. These strains are high in CBD and low in THC, so you feel less high, but you get more of the medical benefits. Using marijuana can help with issues including:
Anxiety
Depression
Insomnia
Chronic pain
Nausea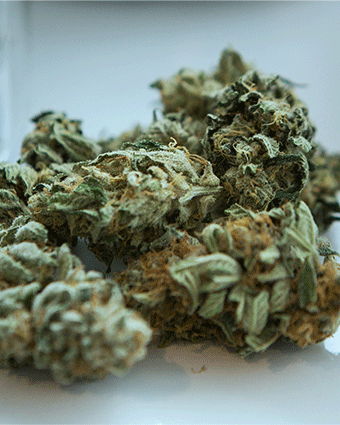 Why should I buy cannabis seeds online and grow my own plants?
Whether you are a longtime marijuana smoker or a cannabis newbie, you might want to take the plunge into growing your own plants. It is as simple as buying cannabis seeds online and then growing your cannabis for your personal use. Now, that may sound daunting, but don't worry. Growing marijuana at home is easier than you might think. Some strains are trickier, but there are strains that are quite easy to grow. If you start with one of those, you might be surprised by just how easy growing marijuana can be. Want to make things even simpler? Buy cannabis seeds online for one of our autoflowering strains. These strains begin to flower based on their age, not based on alternating between light and dark periods, which is a little more of an onus on you. One you can manage, we're sure, but some people like to make growing marijuana as easy as possible. OK, so growing marijuana is relatively easy, and once you get a hang of it, you'll be able to grow strains that are more temperamental. That's all well and good, but why grow your own cannabis? Why buy cannabis seeds online? Yeah, you can go out and buy some buds or what have you at a dispensary, and that may seem easier. Ultimately, though, is it? You have to travel somewhere. You have to wait in line. Traffic might be bad. The weather might be bad. What if they don't have the strain you want? Sure, you also have to do work when you grow your own marijuana, but that work feels productive. Would you rather be working on cultivating a cannabis plant, or sitting in traffic? When you grow your own cannabis plants, it can be rewarding, but it's more than that. You also get control over the product. You always know what strains you have, and you choose the seeds for the strains you want to buy. Then, there's the financial aspect. Ultimately, buying cannabis seeds online to grow your own plants will save you money. After all, you just pay for seeds and the bit of equipment you need, equipment that can be reused. Think about everything you are paying for when you buy marijuana from a dispensary. It's the reason the phrase "cutting out the middleman" exists. If you take to growing marijuana, you are going to save money over time.
Why should I buy cannabis seeds online from Growers Choice Seeds?
It's so convenient to buy your cannabis seeds online, at least if you go with Growers Choice Seeds. Through our website, you can peruse our assortment of cannabis strains, be they indicas, sativas, or hybrids. Then, you can order your cannabis seeds and have them delivered to you. No trip to the store necessary! It's about more than convenience with Growers Choice Seeds, though. All our seeds are fully feminized. That means THC-rich plants. Additionally, we provide you with quality across the customer service experience. That also means quality in our seeds. All our seeds are lab tested, and they also get hand selected for every order. We are so confident in our products that we offer a germination guarantee. Our seeds will germinate, or we will make up for it. That gives you one less thing to worry about.
What strain should I buy when I buy cannabis seeds online?
OK, so you want to grow your own cannabis. You have decided to buy cannabis seeds online through Growers Choice Seeds. Maybe you have a strain in mind already. If so, great. Find it, buy it, and have it delivered. However, what if you want to try a new strain? If you are venturing into buying cannabis seeds online, why not try something new? Well, we have some strains that are quite popular right now. Maybe one of them will be right for you. Diesel is sativa dominant and has a reasonable level of THC, so it doesn't hit too hard. It does kind of smell like gasoline, but clearly a lot of people like that. Critical Purple is an indica, most purple strains are indicas, and it has a whopping 27 percent THC content. That's about as high as you are going to find. White Widow is a balanced hybrid with a lot of THC known for having almost instantaneous effects. This is just the tip of the iceberg. There are dozens of strains you can buy cannabis seeds online from Growers Choice Seeds right now.

Buy Cannabis Seeds Now: Some Of Our Best Seller