Our States of Cannabis series continues with a look at a cannabis advocacy capital: Massachusetts!
Written by: Melissa
---
If you are a cannabis lover, it might be time for a road trip. Martha's Vineyard, Fenway Park, the imitable Harvard Square… whatever sights top your list, pack your pot, because Massachusetts is waiting for you, and Growers Choice is the place to be for premium Massachusetts cannabis seeds!
The people of Massachusetts threw their beanies in the air back in November 2016, when the state made history as the first on the East Coast to legalize the use of recreational marijuana. Bring on the grinders and the Boston cream pies!
The Culture of Cannabis in Massachusetts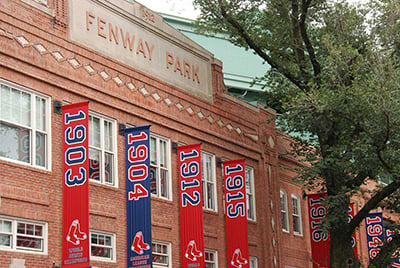 Bay Staters know they're lucky, and they want to make sure that everyone, from coast to coast, are awarded the same kind of pot privileges they get to enjoy. Since 1989, the Massachusetts Cannabis Reform Coalition has held the Boston Freedom Rally, an annual event held the third Saturday of September, and the second largest of its kind, where advocates from all over come together in the famous Boston Common to demand marijuana law reform in the United States.
Smoke 'Em if You Got 'Em, But Only At Home
As is true for most states that have made the move to allow legal cannabis use, smoking ganja in public is still considered a no-no, so you may want to save those two-hitters you had planned for that festival or concert for before you leave or after you get home. The state has also prohibited the use of cannabis in places that have banned tobacco use.
Where can you smoke, then? At home, on your own private property. Bear in mind, however, that rental properties fall into a grey area. Local landlords can ban smoking in all forms from their rental properties, but they don't have much say where other consumable forms of cannabis are concerned.
Needless to say, you can't drive and smoke marijuana in Mass., either. Basically, think of it as an extension of alcohol: you could be found under the influence, and cannot have open packages of marijuana within reach of the driver (they need to be in your trunk). Play safe!
---
---
Buying Cannabis is Still a Pain
Medical cannabis is readily available for patients participating in the state's medical marijuana program. Legalized back in 2012, qualifying patients who are 18 years and older can pick up a 60-day supply (about 10 ounces, give or take) of their favorite medical strains to treat certain debilitating medical conditions, if they have certification from a physician.
The same can't be said for recreational cannabis use yet, however, as Massachusettsans are still waiting for dispensaries to open their doors to the eager public. The groundwork for the retail pot industry is being laid as we speak, but retail sales aren't expected until July 2018. Until then, you can't buy it, but you can grow it and gift it!
How Does Your Cannabis Garden Grow in MA?
In addition to making cannabis use legal for everyone statewide, Governor Charles Baker agreed to allow residents of the state the right to grow their cannabis in the comfort of their own homes. Here's what you need to know:
You must be 21 years and older to cultivate cannabis at home
You are limited to 12 plants, 6 of which can be mature (in the flowering stage) at any given time
You can either keep your entire harvest, or gift up to an ounce
You can only grow marijuana in your private, primary residence
You can grow for someone else, but they must also be 21 years and older
Now that you know, it's time to grow! The safest and most efficient way to get your therapeutic garden going in Massachusetts is to set up an indoor grow room, which gives you ultra-control over your finished product. We recommend you start with these popular Massachusetts cannabis seed strains and work your way down the list:
Now, get out there, and Get Growing!