In North America, people have been smoking cannabis for decades. The hippies probably go down in history as the stoners of the century, but even back in the 20s and 30s folks were known to enjoy a toke or two, and before that marijuana was a popular medication prescribed by the most dedicated doctors.
But smoking is far from the only way people use cannabis; in the past few years especially, artisans and business owners have gone above and beyond to bring us all kinds of outrageous edibles to complement the flavored vapor and other concentrates that have flooded the market.
Here are just a few of the intriguing – and kind of crazy – concoctions they've come up with.
Weird Cannabis Edibles
By now, everyone is probably aware of the tasty THC gummies that most dispensaries sell (perhaps because they've made the news at various times after children thought they were kid-friendly…), and you might even have heard about the CBD-infused coffee offered at specialty cafes. But what about these strange options: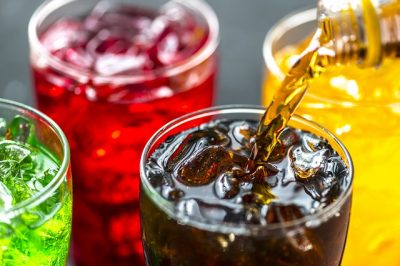 Weed Soda. Apparently, cannabis-infused soda pop does a really good job of hiding the sometimes less-than-appealing flavor of pot in the fizzy, sugary goodness of cola. Whatever high you're after, there's probably a pop for that. A number of companies are delving into the pot-infused soda realm.
Apple Slices. Want to indulge in a bit of medical or recreational cannabis without breaking your diet? One company has developed cinnamon-coated dried apples infused with marijuana. We'll be keeping an eye out for cannabis craisins, next!
Cannabis Caviar. What's weirder than cannabis-infused fish eggs? Probably FAKE cannabis-infused fish eggs. A company called Trophi has developed 100% vegan cannabis caviar. For a high-society high.
Cotton Candy. If your sweet tooth is often warring with your desire for a bit of weed, you're probably sorry you missed out on Kandy Care's medical cannabis cotton candy. The company seems to have vanished since it's creative take on treatment was last discussed, but we kind of hope they come back!
K-Cups. We already mentioned cannabis coffee above, but did you know you can actually get your daily pot pick-me-up from your at-home single-cup coffee maker? A company called House of Jane once sold pot-infused k-cups. It looks like they've turned their sights to CBD energy drinks of late, but we feel confident saying cannabis k-cups will be back.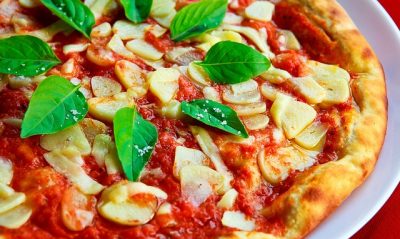 Pot Pizza. Yeah – your munchies will now give you the munchies. Stoned Oven in Hollywood sells pizza and ice cream infused with everyone's favorite medicinal topping. If the pictures are any indication, this is one tasty healing high.
"Luxury" Edibles. If the mention of caviar has you craving classy desserts, you might check out Madame Munchie. This site offers edibles for the more discerning palate, including French macarons and madeleines. Their tasty treats are available around California.
Flower Fudge. We're on a candy roll, here, so we might as well wrap up strong. Oregon Candy Farm sells homemade fudge and caramels that look so delicious you'll probably have to rein yourself in from licking your computer screen.
What's your favorite way to consume cannabis? If it wasn't already one of these options, we have a sneaking suspicion it is, now.
Are you a DIY type? Why not buy cannabis seeds from Growers Choice and create your very own incredible edibles?
---