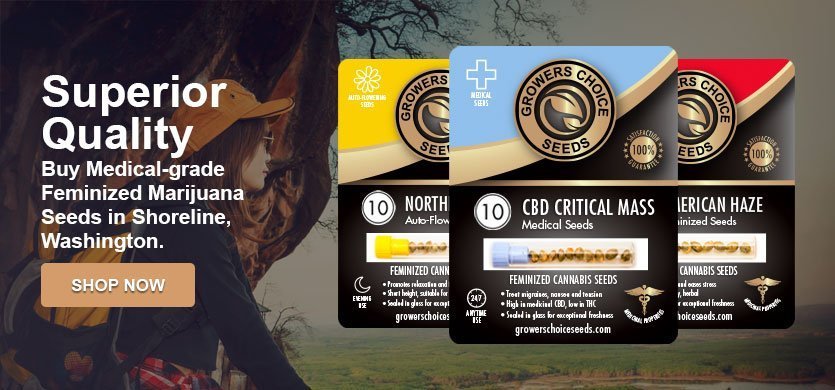 The Best Shoreline Marijuana Seeds
You'll never want for another seed supplier once you order your Shoreline marijuana seeds from Growers Choice! Our vast selection of premium, hand-selected, lab-tested and expert-grown cannabis seeds are sure to wow you, from the moment you start browsing our site to the first toke. Whether you're looking for deep relaxation from stress disorders or relief from chronic pain, there's something on our shelf that is sure to delight you. Our seeds are packaged fresh and delivered discreetly, so you don't have to worry about your private business becoming your nosy neighbor's. And did we mention we ship from California, so you will usually get your seeds within days of shipment? That's a whole lot of really good reasons to try Growers Choice.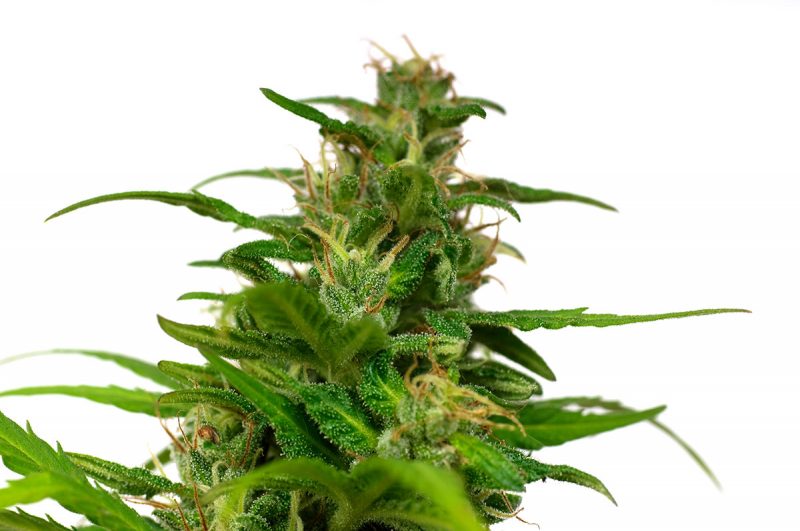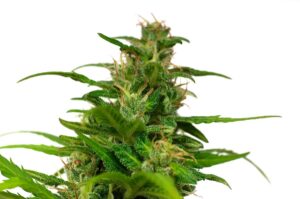 Starting Your Marijuana Plants from Seeds
If you are a registered medical marijuana patient in Washington, you can grow your own seeds! But what if you don't know how to get started? While seedlings or clones are a great option, if you'd prefer to grow your own from seeds — one benefit is that you can easily order any strain you can think of — you need to know where to begin!
Not only is Growers Choice's website full of helpful information on growing your own marijuana, but we also have a germination guarantee that goes along with every one of our seed orders! If 90% of your seeds don't germinate, we'll replace them. How cool is that?
Germinating marijuana seeds doesn't take a glowing green thumb, but it does take a bit of patience. Here at GC, we encourage the water glass and paper towel method — catchy name, right? In case you couldn't guess, you need a water glass and a paper towel…and also a plate and some distilled water. All you do is soak your seeds in a glass of water for about 18 hours, then dump them onto the paper towel on a plate, cover the seeds with the wet towel, and put them somewhere dark and warm. As long as you keep that paper towel nice and moist, you'll see taproots starting in as little as one day! That's really how easy it is to start growing your own marijuana!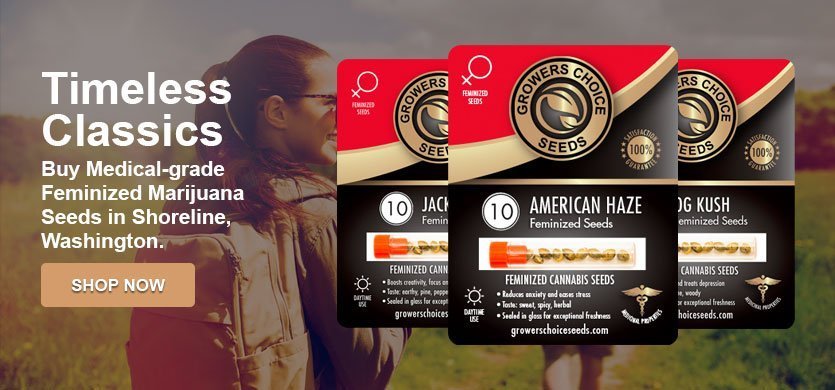 The Benefits of Amnesia Marijuana
You might think you'll turn to amnesia marijuana seeds when you want to forget a bad breakup or an over-the-top spending spree, but that's not quite how this strain works. Despite its name, it actually has a number of medicinal benefits to go along with its uplifting and relaxing qualities. Why not give this strain a try if you're looking to ease anxiety or depression? You might find what you forgot is how nice it feels to just chill out!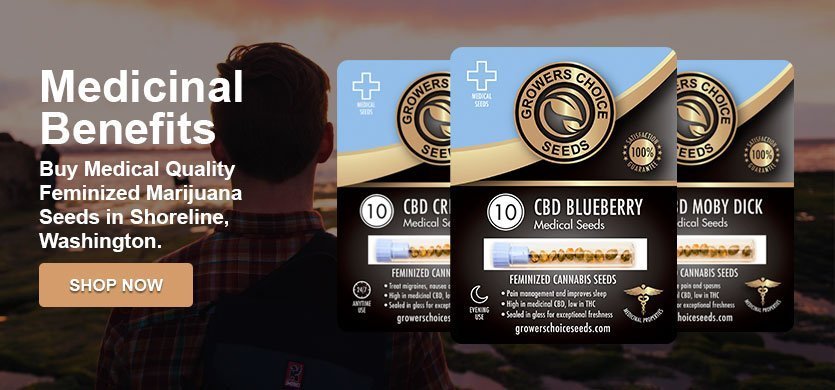 Is it Legal to Use Weed in Washington?
You can carry weed and use it in your private residence when you live in Washington — and that's pretty cool. Though the cultivation of marijuana is still limited to medical registrants with conditions such as glaucoma, Hep C, HIV, and more, we have faith that recreational growing is coming soon. In the meantime, why not stock up on Shoreline marijuana seeds from Growers Choice?
Most Popular Cannabis Seeds in Shoreline