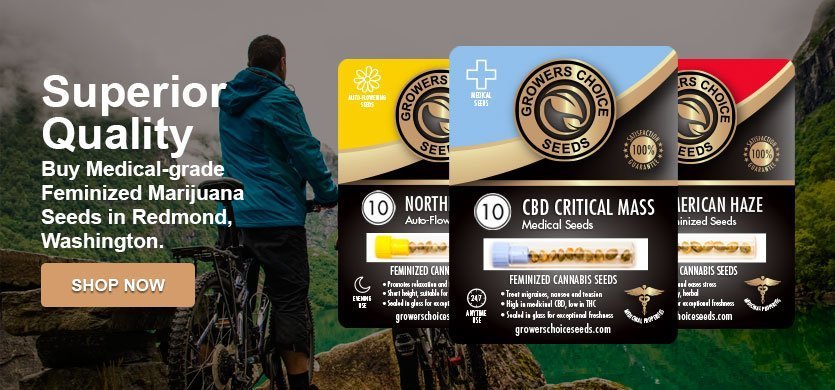 Order Redmond Marjiuana Seeds on Sale
You'll have no problem ordering Redmond marijuana seeds from Growers Choice, even if you're new to the whole shop-online mentality. Not only do we offer an easy-to-maneuver platform that makes choosing your seeds (based on extensive product descriptions and characterics) and your seed count as easy as pie, we also have lots of helpful staff to get you out of any binds you might get into. Can't figure it out? Just shoot us a message on our chat, go to our contact us page to send an email, or give us a call! We'll return your message as soon as possible and make sure you're all set. If you really hate buying online, we can still help. Give one of our helpful agents a ring, and they will send you an order form or help you place your order over the phone!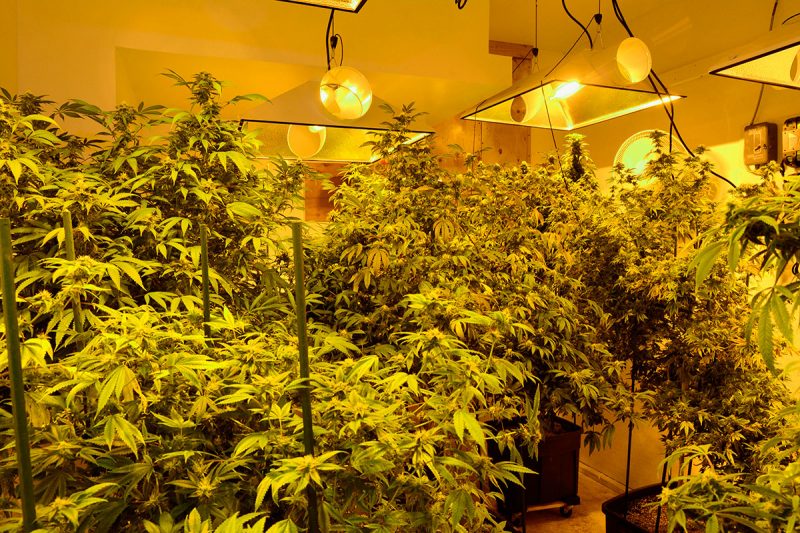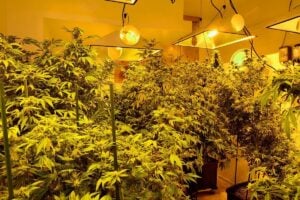 Why should I buy feminized marjiuana seeds?
Buying feminized marijuana seeds is an excellent choice for anyone who is looking to grow cannabis specifically to reap the benefits of the flower harvest .The flowers or buds of the cannabis plant are the most therapeutic part; although the leaves do have some cannabinoids that can make them a useful addition to smoothies and the like, those buds are what everyone is talking about when they're referring to the healing marijuana plant!
Male marijuana plants do not produce buds. Instead, they exist to pollinate the females so the female buds or flowers can produce seeds. Unfortunately for the type of people mentioned above, if your female plants "go to seed" they aren't nearly as beneficial and often taste pretty bad. The solution should be no male plants but then…how do you get flowers?
Feminized marijuana seeds take care of this issue. By gently stressing female cannabis plants, they can bring about pollination without any male plants at all. Female plants pollinating themselves mean seeds with no male chromosomes. In other words, nothing but female (feminized) marijuana plants grow from our seeds!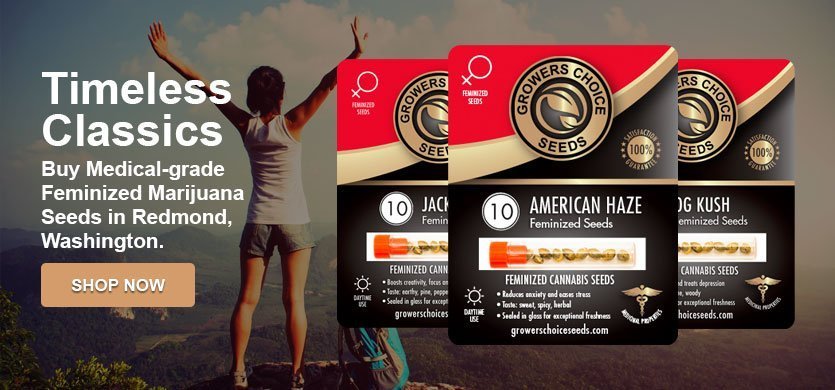 Is it legal to buy marijuana seeds in Washington?
It is actually legal to buy marijuana seeds pretty much everywhere in North America, and most locations abroad. This is because, despite the severe laws governing use and cultivation in some parts of the world, marijuana seeds are completely innocuous. They won't get you high and they won't affect your toddler or pet if he or she eats them (though they're not cheap, so we'd still advise against preventing this!).
In Washington, you must be a registered medical marijuana patient in order to legally cultivate your Redmond marijuana seeds. But that doesn't mean you can't order them even if you aren't. You may as well get ready for the day — likely soon to come — when Washington state legalizes marijuana cultivation for all adults! Until then, though, medical patients can grow up to six plants in their home (a maximum of three mature) and keep and use whatever is harvested from these plants.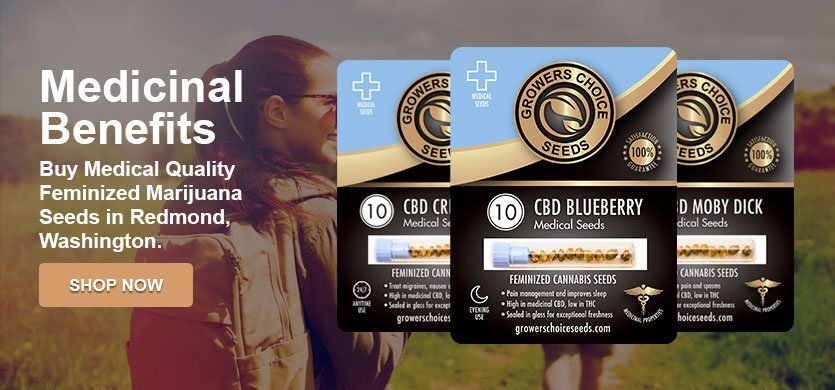 Most Popular Cannabis Seeds in Redmond