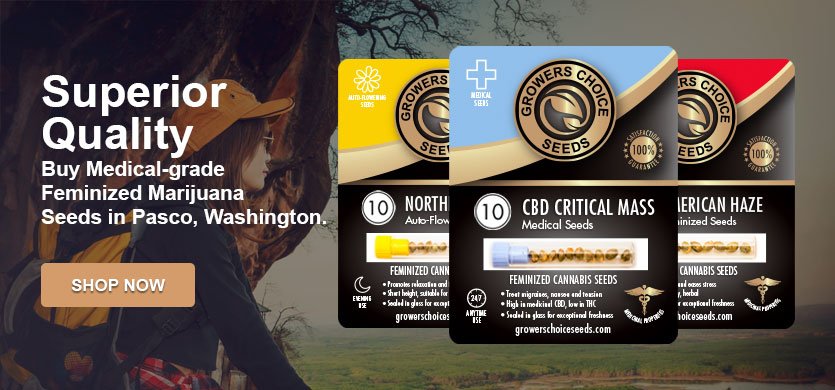 The Best Pasco Marijuana Seeds Online
At Growers Choice, there's no shortage of high-quality Pasco marijuana seeds. Whether you're on the hunt for recreational or medicinal strains, we carry a selection that might just knock your socks off. Boasting dozens of premium strains that don't just sit on their laurels looking pretty, Growers Choice is the place du jour when it comes to ordering marijuana seeds online and having them delivered right to your door.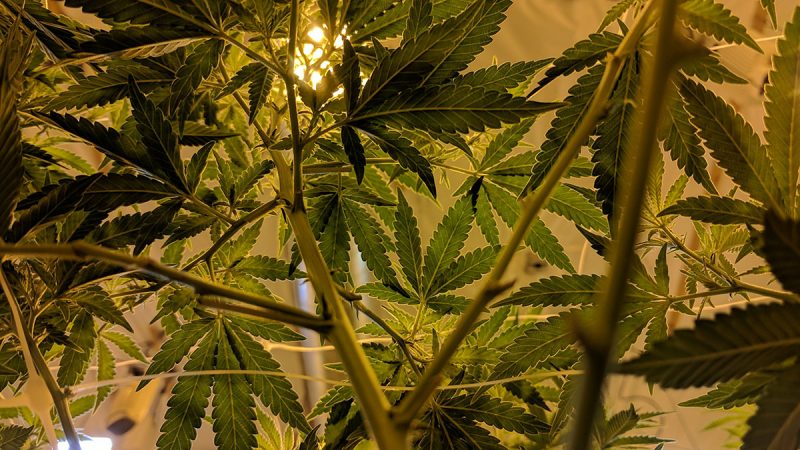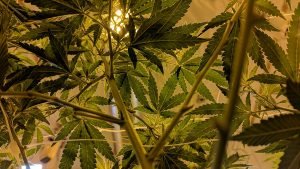 Can I Grow Marijuana in Washington?
It's legal to grow marijuana in Washington, but only if you're registered as a medical marijuana patient, unfortunately. The good news: if you're registered, you can grow up to six plants in your home — as long as no more than 3 are mature at a time — and you're free to keep all your harvest at home for your personal, therapeutic use, as well.
If you aren't a registered patient with an "accepted" condition such as glaucoma, seizures, or a TBI, you do still have some access to weed, you just aren't allowed to grow your own — yet. Instead, adults over 21 are free to carry up to one ounce of prepared marijuana on their person and use this amount at their discretion in their own home. That's something, anyway!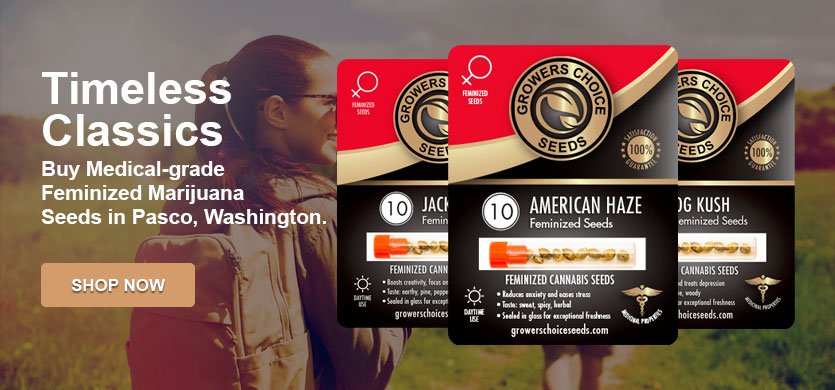 How Do I Order Marijuana Seeds from Growers Choice?
It's super easy to place an order with Growers Choice for your feminized, lab-tested and hand-packaged marijuana seeds. First, take a browse of our website to decide on the seeds you want. Our seeds are divided into Feminized, Auto-Flowering, and Medical strains, but everything we sell is feminized. All the strains come with detailed product descriptions and characteristic lists that tell you everything you need to know about that particular varietal.
Then, decide on the number of seeds you want to order. You can choose from 3, 5, 10, and 25-seed packs or, if you're a nursery or commercial growing operation, check out our wholesale section, where you can save significantly on large orders.
Add the seeds to your cart and go to the checkout. Enter your shipping and billing information and … that's it! Growers Choice staff will pack up your seeds so they're fresh as can be, and mail them right to your front door! It doesn't get any easier.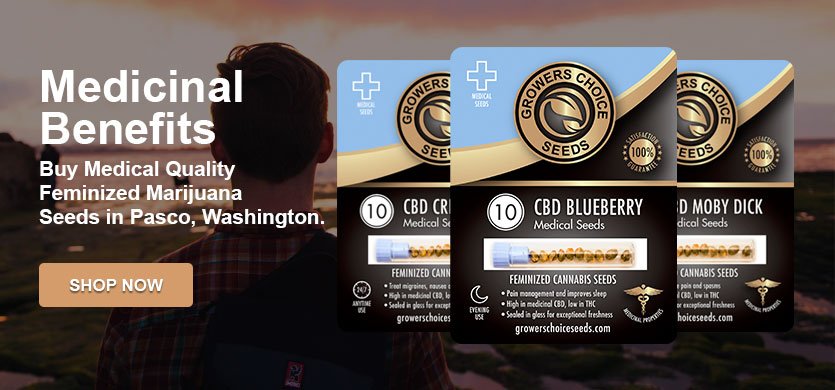 The Benefits of Eating Marijuana
There are too many benefits of marijuana to list in a single article, but did you know there are also a variety of benefits based on the way you consume your cannabis too, not just the strain? Eating marijuana — by way of baked goods, mints, candies, spreads, or tinctures — has a delayed effect that makes this method perfect for people who experiece chronic pain later in the day, or those who fall asleep fine but tend to wake up hours later. You can expect marijuana you eat not to take effect for half and hour to an hour after consumption, and then last as long as six hours! Try this method next time you need a delayed effect. But first, order your premium Pasco marijuana seeds from Growers Choice!
Most Popular Cannabis Seeds in Pasco