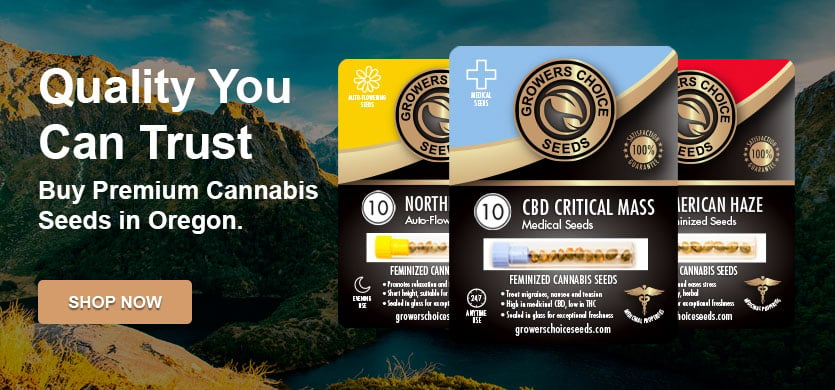 Welcome to your home sweet home for Oregon marijuana seeds!
As residents of a state with the world's largest specimen of fungus, Oregonians take a certain (justifiable) pride in their natural environment, and these days that extends to marijuana seeds and their resulting healing plants. They expect from their seed suppliers something of the variety and vitality that surrounds them everywhere—in the forests and meadows, on the hills and in the valleys, of Oregon. Those who order marijuana seeds from Growers Choice are seldom disappointed. Growers Choice offers 40+ feminized seed strains, including classics like White Widow, Cheese, and CBD Moby Dick.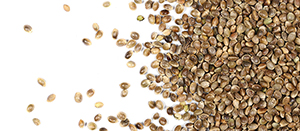 Is it legal to buy pot seeds in Oregon?
Both buying and growing marijuana is legal in Oregon. Whether you're a medical marijuana or recreational cannabis user, if you live in Oregon, you're in luck! One of the first states to pass recreational cannabis laws – back in 2015 – Oregon is recognized around the country for its liberal and open-minded standpoint on cannabis. And the government doesn't just draw the line at access to excellent prepared products. If you have registered with the state as a medical marijuana user (treating nausea, severe pain, HIV/AIDS, or any number of other conditions), then you have the right to grow your own plants from marijuana seeds! Such folks are entitled to grow up to 12 plants in an urban environment, and as many as 48 in more rural locations. Just make sure you check with your region's laws before you plant any of the 50 seeds you're entitled to buy each day.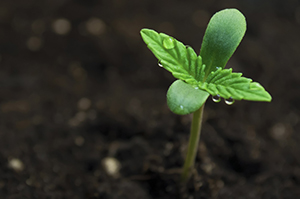 Can marijuana seeds really improve my health?
With many thousands testifying to the effectiveness of marijuana in relieving their symptoms and treating their ailments, there is little reason to doubt the medicinal value of marijuana. The science is also in. Studies from many of the world's most trusted medical and research institutions also attest to the health-giving powers of weed. Among other things, many scientists now believe that it can stop the growth of cancerous cells, slow the onset of Alzheimer's, and relieve the painful symptoms of arthritis.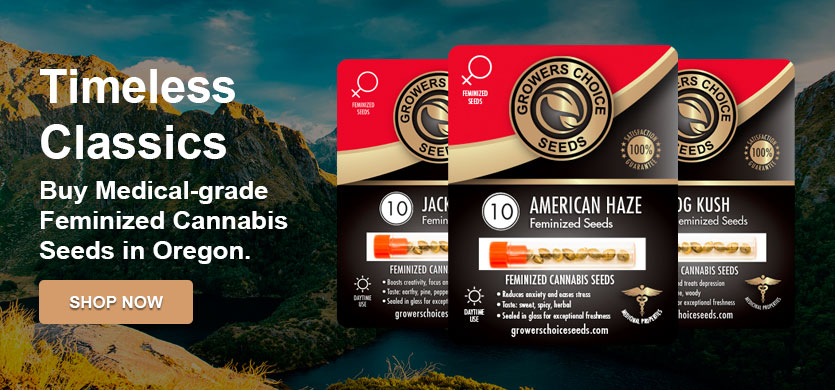 Top Medical Conditions Cannabis Treats:
Cancer (symptoms and slow metastasis)
Glaucoma (ease eye pressure)
Chronic Pain (eases both neuropathic and nociceptive pain)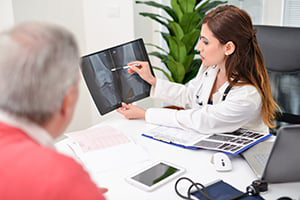 Best Oregon Marijuana Seed Strains
Cannabis can treat a wide range of medical symptoms and conditions. At Growers Choice, we've sourced only the finest marijuana seed strains from our trusted breeders. We aren't a seed bank, so we personally know and interact with the small number of breeders from whom our seeds are sourced. That guarantee – along with our rigorous lab testing to ensure authentic genetics – means you can rest assured you're receiving only the freshest, highest-quality marijuana seeds when you order from us.
Choose from: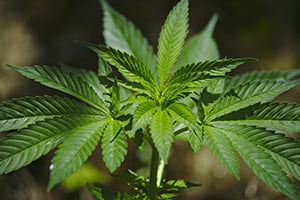 You know you can count on Growers Choice – whatever your question! Whether you're wondering about the best strain for your symptoms, want to make sure you're doing everything right when it comes to germination, or just want to recommend a marijuana seed strain you'd like to see in the future – give us a call or drop us a line. We're always happy to chat cannabis!
Looking to make a quick decision and just need a jumping-off point? Here are our three top-selling cannabis seed strains in Oregon:
Learn about germination and the best seeds for you in our detailed resources section!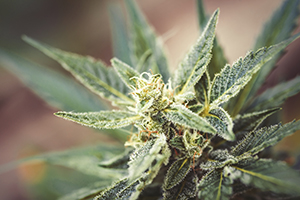 Where can I get marijuana seeds in Oregon?
No sooner than marijuana was legal in Oregon, the enterprising, the thrifty, and the green-thumbed began to ask what it would take to grow their own supply. Invariably they concluded that the first and most crucial ingredient was marijuana seeds. Then, naturally, they wondered where to buy the best marijuana seeds—the ones that would make their efforts worthwhile. Many of them have found specialist suppliers like Growers Choice Marijuana Seeds to be just what they were looking for. That is, they found knowledgeable experts who had been in the business long enough to offer them the support they needed.
It couldn't be easier to pick up premium cannabis seeds from Growers Choice!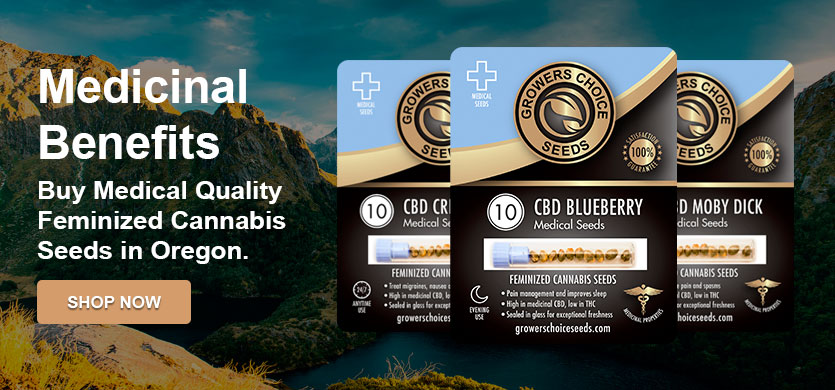 How are Cannabis seeds and Cannabis products used to treat cancer
Marijuana plays a noteable role in the treatment of cancer symptoms, and has been accepted by many medical professionals across the country. The plant is ideally suited to alleviating nerve pain that is a common side effect of radition treatment.
But in recent years, marijuana has been found to do more than just curb the pain caused by cancer treatment and save patients from the myriad side effects of the drugs usually prescribed for this purpose (which have been found in some cases to be less effective). Preliminary studies have shown that marijuana might actually be able to arrest the development of cancer cells by:
preventing them from growing the blood vessels they need to survive (angiogenesis),
stopping the spread of cancer cells from one part of the body to the other (metastasis),
and encouraging the death of the cells (autophagy).
These results have been seen not only in animal studies, but in some limited human case studies as well. Cancer is just one of the many conditions that can be treated with.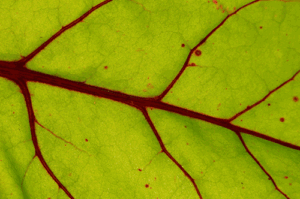 How Do I Know When To Harvest my Cannabis Plants?
It would be a shame to put in weeks and weeks of hard work with your marijuana plants only to harvest too early or too late and get a less-than-stellar crop of bud! There are two main ways to determine when your marijuana plants are ready to be harvested: the pistils and the trichomes.
You can take a look at the pistils – the little hairs that started growing early on in the flowering stage. If these formerly white hairs have started to curl and turn amber or orange in color, you know you're getting close. Most growers agree you want to harvest when about 70% of the pistils have turned this darker color. A bit earlier and you'll have more THC, and a bit later and you'll find the buds are more calming.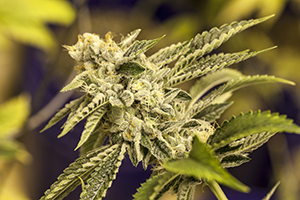 Alternately, you can watch the trichomes or "frosting" on your plants. The little crystal-like blobs will also start getting kind of milky white. When most of the trichomes are this color, you have the highest THC content (40-50% of the pistils should have changed). If they start getting amber/gold in color, you'll find more of a balanced effect between the "high" of THC and the calming of other cannabinoids.
Natural, Home-Grown Health
"Wow. I can't believe people were forbidden from using cannabis to treat illness for such a long time. I have been growing my own cannabis – lately using the great seeds from your company – for about three years now, and I can't believe the positive difference it has made in my life. I function better, I spend less, and I miss about 95% less work. This is truly a medical marval medicine!"
Do you ship marijuana seeds to Oregon?
Growers Choice delivers marijuana seeds throughout Oregon at a flat rate. And we also ship across the United States and Canada – right to your door.