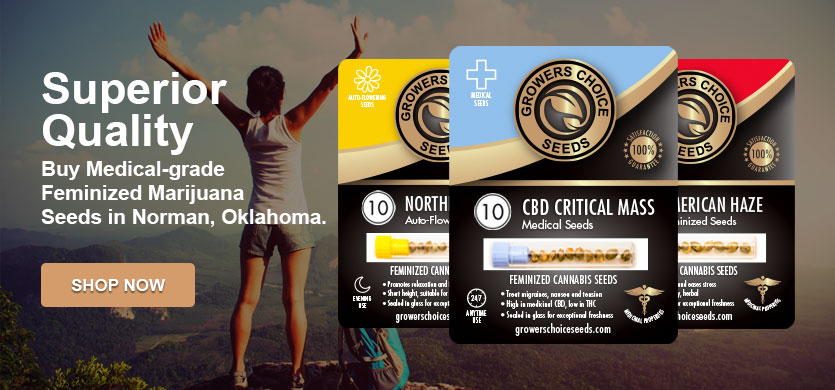 Marijuana seeds for sale in Norman
With the Oklahoma State Question 788, or the Medical Marijuana Legalization Initiative, set to go on ballot in November 2018 (this new expansion seeks to legalize the licensed cultivation, use and possession of pot for medical use), rest assured locals in Norman are gearing up to begin growing their own therapy gardens. You can stock up on the best quality Norman marijuana seeds when you shop online with Growers Choice Cannabis Seeds. We carry a selection of both THC- and CBD-rich strains, ideal for home gardens. Marijuana seeds are considered adult novelty items, so ordering online and having them shipped to your US home address is no problem.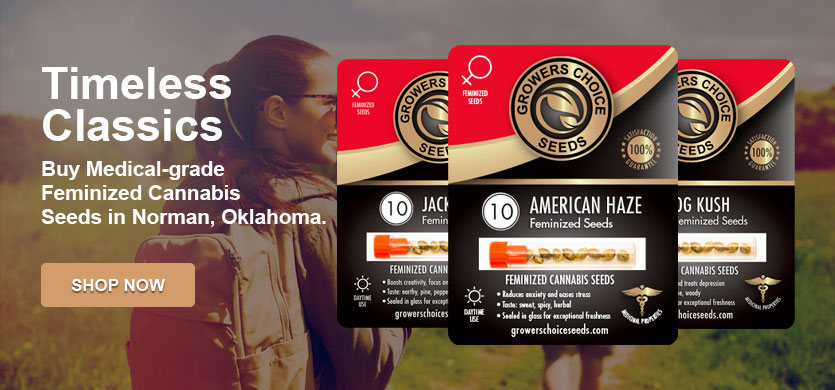 Buy marijuana seeds in Norman
Oklahoma passed a medical marijuana law specific to CBD strains back in 2015. Since then, proponents have worked tirelessly to change the view of this beneficial and natural therapeutic alternative.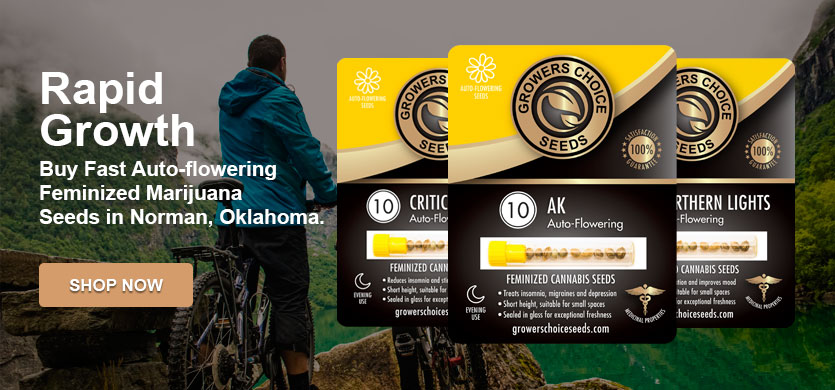 What is it like to be high on marijuana?
If you've never smoked a joint or noshed on a pot brownie before, it makes sense that you might be curious what that feels like, especially if you're interested in taking advantage of some of the benefits associated with this wunder plant. When we talk about what it's like to get "high", we speak in generalities, because every person's experience with marijuana is going to vary – some people might laugh like it's nobody's business, but another person may feel anxious or even uneasy. To try weed for yourself, always start with the best quality plant material, like that grown from the best Norman marijuana seeds available online at Growers Choice Cannabis Seeds.
In general, though, the most common sensations reported by the majority of users tend to be:
Feeling "spaced out"
Full-body relaxation
A euphoric, care-free attitude
Drowsiness
Forgetfulness
Increased sensory awareness
It's all good fun, until someone has a bad trip. This can usually be attributed to a newcomer taking in too much THC and one of the most common reasons people will turn away from mary j after just one use.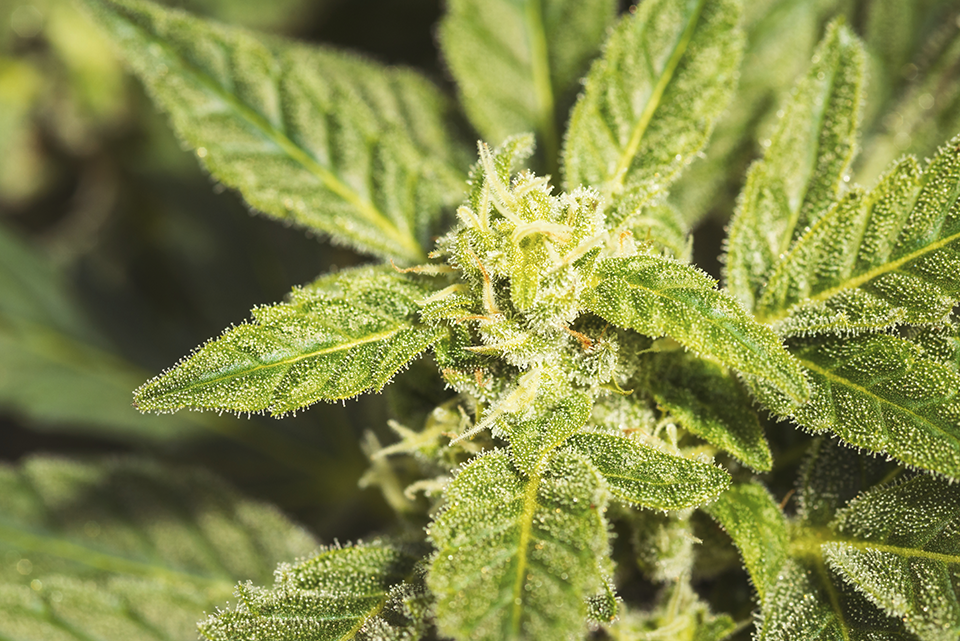 What are CBD marijuana seeds?
CBD marijuana, or medical marijuana, are strains that are high in the non-psychoactive cannabinoid, and feature little to no THC; it's important to note that CBD blocks the uptake of THC, so when the hallucinogenic chemical is on board, effects will either be eliminated or greatly reduced. CBD strains are safe and natural, which is why they're so often prescribed by medical professionals, because they can be used by a much wider variety of patients.
Can I use marijuana and not get high?
Marijuana is a really interesting, versatile plant. There are three varieties, of which two are touted for their side effects, which can be attributed to chemicals that occur within marijuana plants naturally. Did you know there is a system in the body that was discovered when researchers studied the effects of these chemicals, called cannabinoids, on the body? The endocannabinoid system is responsible for maintaining homeostasis, and is in charge of things like tiredness, hunger, and that oh so important, happiness. Here's the scientific part.
Although there are dozens of cannabinoids, there are two that stand out amongst the rest, and have, until recently, been known to cause the strongest effects. These are THC and CBD. THC mimics anandamide in the body, also known as "the bliss molecule", and encourages feelings of euphoria. If you're looking to get high, you'll want to pick a strain that's high (pun intended) in THC, like Growers' Choice own Amnesia. If you want the benefits without the psychoactive side effects, you need Norman marijuana seed strains high in CBD, like CBD Moby Dick.
Compare Our Cannabis Seed Strains
Trust is key when it comes to your health
I have found Growers Choice to be one of the most up-front and most reliable seed shops around. They're not sugar coating the facts, no gimmicks. You get great seeds and great prices, and you will always – always – get your purchase. I haven't been let down yet and I've shopped with them for awhile now. Thanks, GC!
Most Popular Marijuana Seeds in Surprise