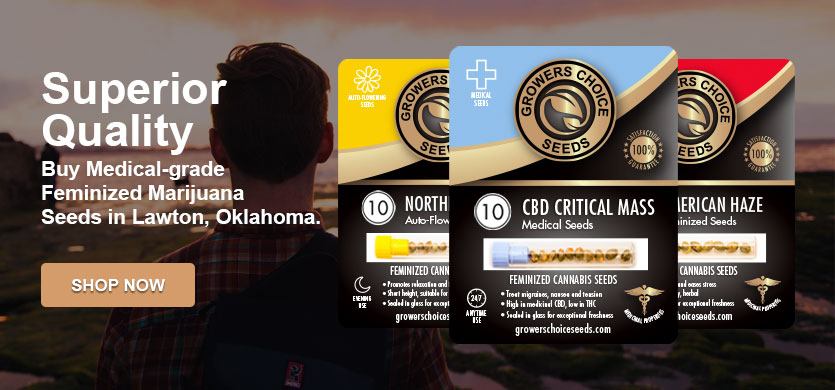 Is marijuana more potent now than it used to be?
Marijuana growing techniques have advanced by leaps and bounds since flower children were descending on Woodstock, and since, demand for this plant has only grown. It's natural to wonder whether the pot we smoke today may be stronger or somehow more potent than what generations before us were packing their bowls with. Although there is a lack of scientific evidence to speak to this question, there have been a few studies over the years to look at this question critically. One such study of samples of illegally seized marijuana from a period of 20 years discovered that there has been a slight increase in the levels of THC, though this does not prove conclusively that all marijuana is more potent than what was available decades ago, merely that more "super" strains, like our own American Haze (which contains a significant 24% THC) now exist. Want to test out the theory for yourself? Start with the freshest pot cultivated from as close to home as possible – your home. Buy the best Lawton marijuana seeds online at Growers Choice Cannabis Seeds.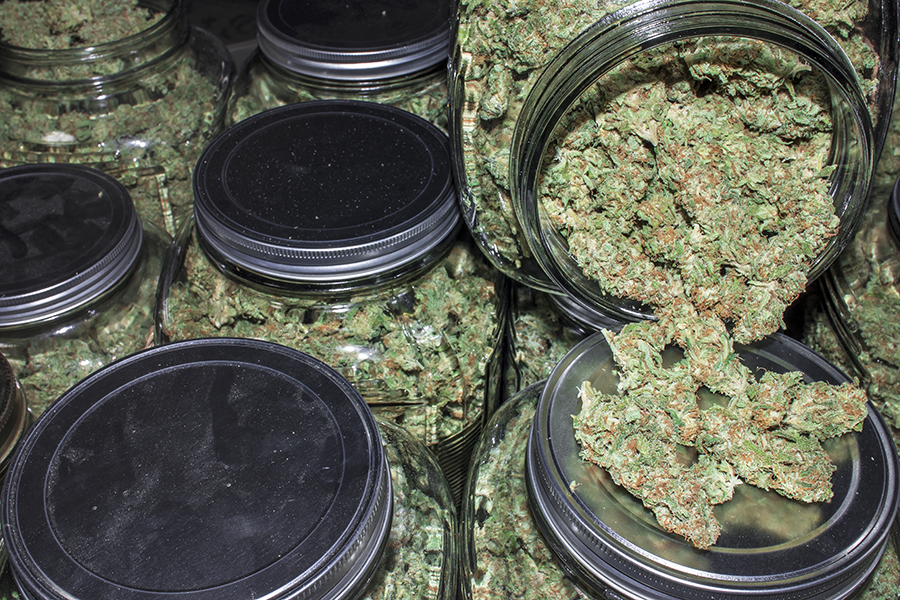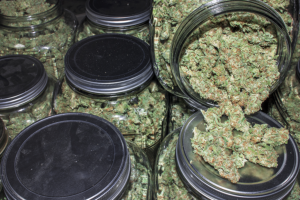 What would make a marijuana seed more potent now?
Though it would be difficult to say one thing over the other, there are a few likely factors to the increase in marijuana potency, particularly in the illicit market. One factor may be the price of the product – the more THC available, the more can be asked, giving marijuana growers incentive to plant and cultivate strains that have a higher THC content. The same can be said for marijuana strains that have higher levels of CBD, the cannabinoid attributed to a number of medical benefits, and often prescribed for treating chronic pain, insomnia, anxiety, and a host of other medical conditions, including those that have heretofore proven resistant to treatment. We can also attribute this to a case of supply and demand, where the public are looking for a more potent product to meet their needs, growers are looking for ways to provide exactly what their customers are looking for.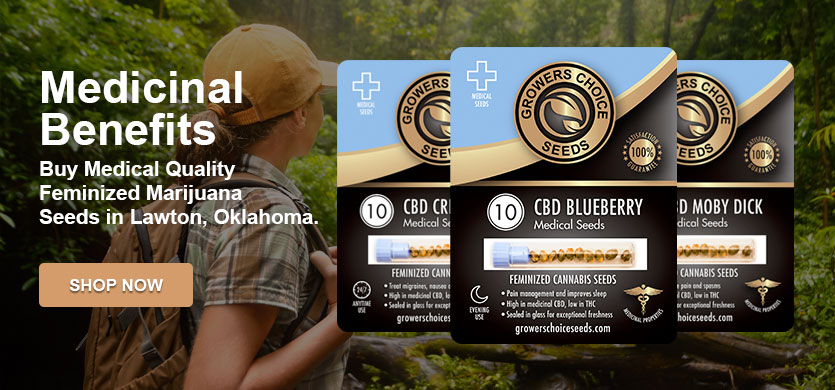 Can I use marijuana legally in Lawton?
In 2015, families in Lawton, OK cheered a small victory when the government of the state passed their CBD-specific medical marijuana laws.
Proponents in Oklahoma weren't content to settle here, however, and have since continued to push for expansions to this law, one in 2016 which gave more access to patients, and another set for ballot in November 2018 which seeks to legalize use, possession and cultivation of marijuana in the privacy of your own home.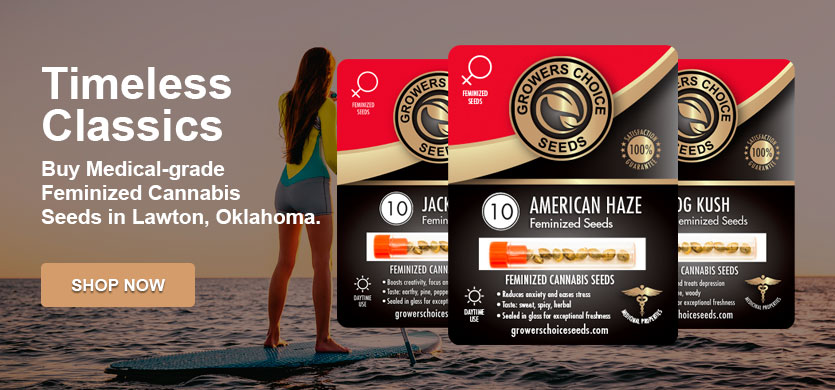 Marijuana seeds for sale in Lawton
While patients and proponents wait for the next legislative session, you can stock on your favorite Lawton marijuana seed strains by shopping online at Growers Choice Cannabis Seeds. From high-THC strains to potent medical varieties like CBD Blueberry, we've got your needs covered. Our seeds are carefully sealed to ensure freshness (and can remain fresh for up to two years in their original packaging, if stored correctly), and easily delivered from our facility in Canada to your home address in the US.
Compare Our Cannabis Seed Strains
We're growing on our customers in Lawton
I was turned onto this company by my sister-in-law, what a great recommendation. Thrilled with my Growers Choice purchase. They arrived in good time and they were all fresh. No problems getting my seeds through customs, the packaging was simple and discreet. I'll order again, some medical seeds next time. Looking forward to it.
Most Popular Cannabis Seeds in Lawton