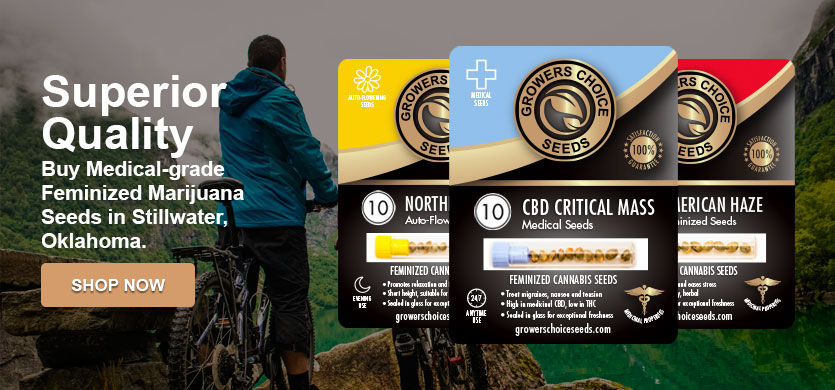 Order Premium Stillwater Marijuana Seeds Online
You can now get premium Stillwater marijuana seeds from Grower's Choice Seeds legally delivered to your doorstep! Just browse the Grower's Choice online store, choose from tons of great strains, and high-quality seeds will be shipped straight to your home in Oklahoma. Getting great seeds legally has never been easier with Grower's Choice Seeds. Order now!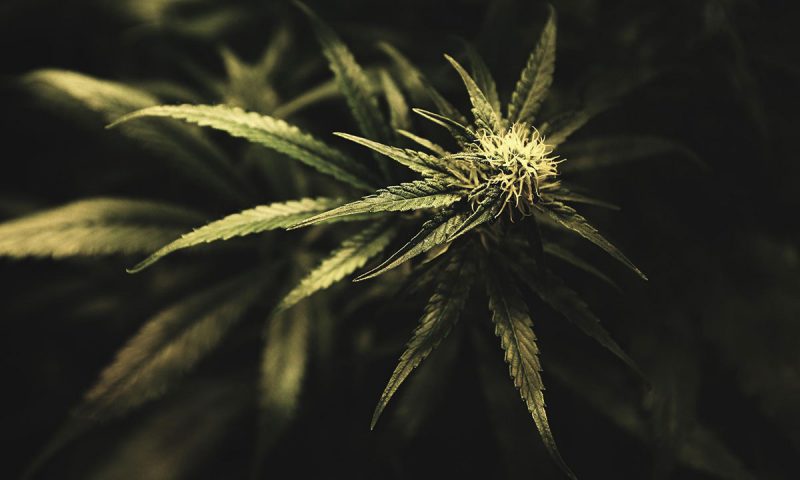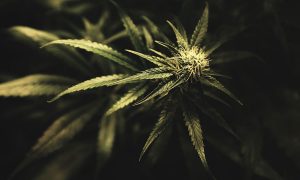 Oklahoma Marijuana Laws
Good news! In June 2018, the state of Oklahoma legalized access to marijuana to approved medical patients. This is a major step forward towards full legalization and will greatly help the lives of thousands of people within the state. If you are an approved patient, you can even grow up to 6 plants at home. Grower's Choice is your online source for high-quality seeds to start growing your plant medicine in your own backyard. What if you are not an approved medical patient? You can still legally purchase ungerminated marijuana seeds from Grower's Choice Seeds for your private collection. As long as you leave your seeds ungerminated and unplanted, you are following the law. Until marijuana is fully legalized, feel free to legally stock up on your favorite ungerminated strains from Grower's Choice Seeds.
Buy Pot Seeds On Sale
Are you looking for an affordable option for high-quality pot seeds? Grower's Choice Seeds carries great seeds on sale! We understand that costs can add up quickly when growing at home, so here is a chance to save some cash. Take a look at some of our most popular seeds on sale:
Our inventory of seeds on sale is always being updated, so be sure to check back regularly. Grower's Choice Seeds can deliver you premium seeds for a great price. Start your seed delivery today!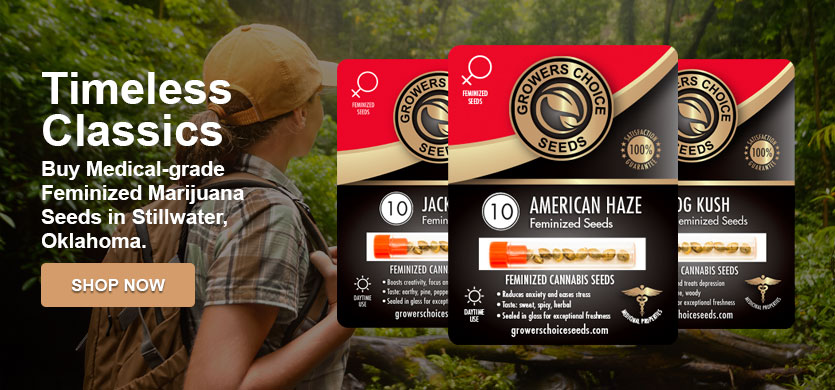 Is Marijuana Healthy?
Plant medicine has been used to help various conditions and ailments for thousands of years and only recently have lawmakers taken a serious look at the medical benefits. Chronic pain, mental health issues, and even serious diseases can be helped with medical marijuana. It turns out that much of marijuana's healing effects comes from a natural compound in the plant called cannabidiol, or CBD. Grower's Choice Seeds carries high-CBD seeds for those looking for buds with powerful anti-inflammatory effects on the body. Interested in buying medical cannabis seeds? Grower's Choice Seeds will deliver them straight to your doorstep!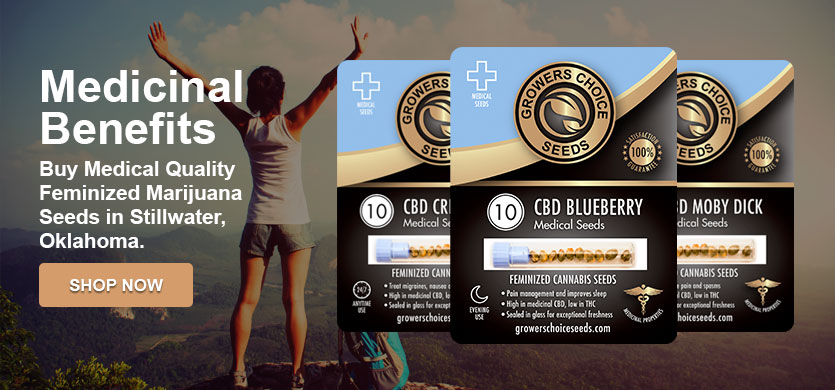 Fast Shipping from Grower's Choice Seeds
With just a few clicks, high-quality Stillwater marijuana seeds can be on their way to your home in Oklahoma. Grower's Choice Seeds is your legal and reliable source for premium online marijuana seeds. Go with Grower's Choice!
Most Popular Cannabis Seeds in Stillwater