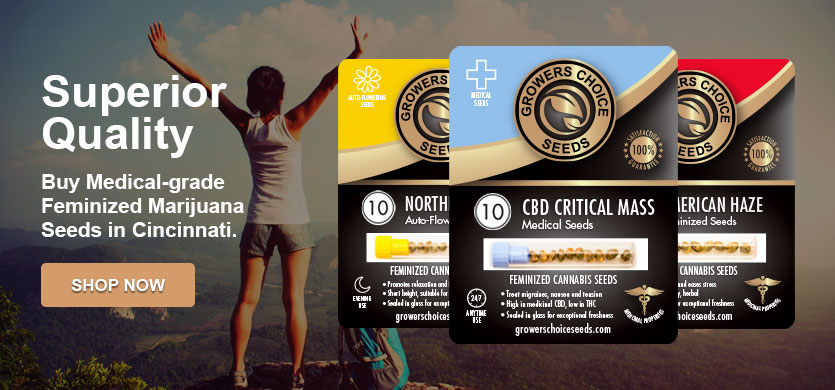 Are pot seeds safe?
Pot seeds have been around for ages and marijuana has been used for medical and recreational purposes for many years. Studies in the past have focused on discovering the many medical benefits of cannabis use, but in more recent years the focus has shifted slightly to investigate the effects of regular recreational use. While there are some mild short terms effects that users may experience, such as drymouth or possible anxiety, studies now show that there are no known long term effects of marijuana use.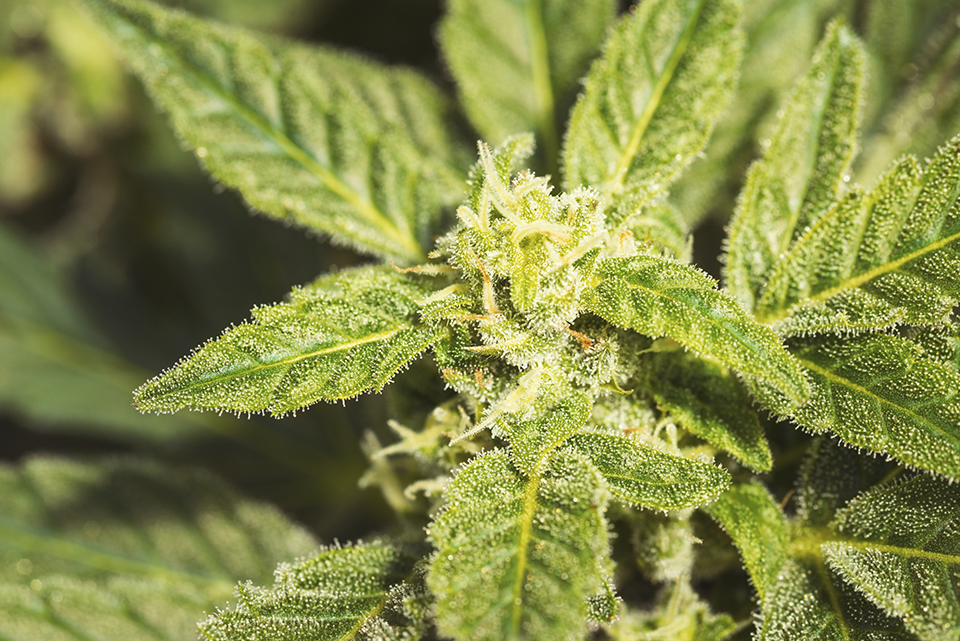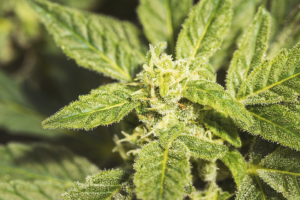 Marijuana seeds for sale in Cincinnati
You don't have to worry about where to go to get your Cincinnati marijuana seeds anymore, because with Growers Choice you can order them right from the comfort of your own home. We're dedicated to helping people discover the benefits of natural medicine and to living happier, healthier lives. All of our regular, auto-flowering, and medical marijuana seeds come with a 90% germination guarantee—that's the highest in the industry! That means that if you purchase 10 of our high quality seeds and less than 9 germinate, we'll replace the non-viable seeds right away. We want to make sure your journey into green medicine is hassle free, and that means making sure you get your money's worth.
Can I legally buy Cincinnati marijuana seeds?
Marijuana seeds are completely legal to purchase in Cincinnati. Due to their classification as adult novelty items, marijuana seeds are legal to own all across North America. The state of Ohio also has a medical marijuana program that allows patients to use cannabis for its medicinal qualities. Patients and caregivers who would like to use marijuana for medical treatment will need to speak with a medical professional and are required to register with the State Board of Pharmacy. Conditions that may qualify you for inclusion in the program include, but are not limited to:
AIDS
Chronic pain
Multiple Sclerosis
PTSD
Tourette's syndrome
Compare Our Cannabis Seed Strains
Buy marijuana seeds in Cincinnati
It's easy to buy Cincinnati marijuana seeds with Growers Choice. With a selection of 40+ of the highest quality strains available in the world, our marijuana seeds are all hand-picked, inspected, and tested by our team of horticultural and medical experts. Our feminized seeds are all packaged in medical-grade glass vials to ensure freshness, and are discreetly delivered directly to your door. Our payment process is completely secure with multiple payment options available, including Mastercard, Visa, Debit, and Bitcoin. With flat-rate shipping fees and the ability to track your shipment, every step of the process is designed for your peace of mind.
Growers Choice in Cincinnati
I've learned so much about green medicine from Growers Choice. They make everything easy, and I've been introduced to so many awesome strains because of them. Ordering is so easy and my orders always come just when they're supposed to. I always tell my friends to visit Growers Choice because there's no better place to get seeds.
Most Popular Marijuana Seeds in Surprise