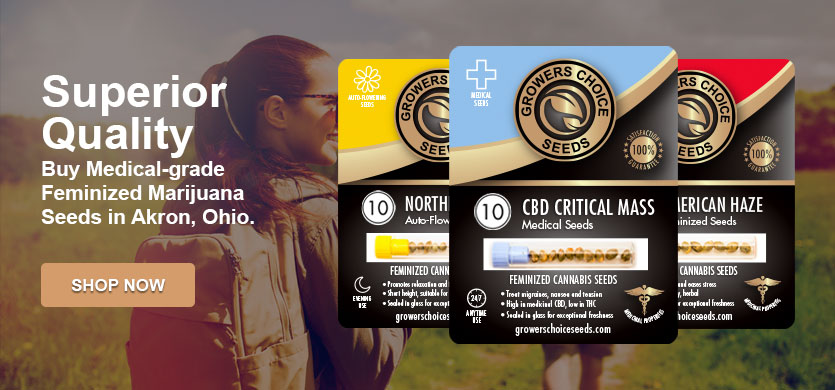 Buy Marijuana Seeds in Akron
Struggling to get your hands on Akron marijuana seeds? We're here to help. At Growers Choice, we've got a wide variety of pot seeds—and all the resources you need to begin your growth process. With 20 years of experience in the marijuana industry backing our work, we're a service you can rely on, from your first glance at our website to the speedy delivery of your product.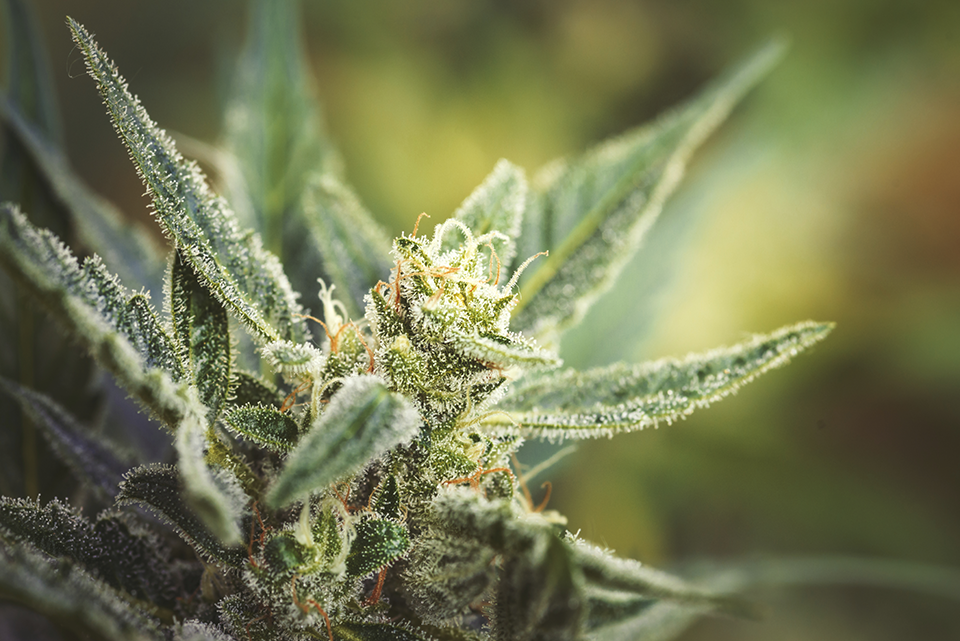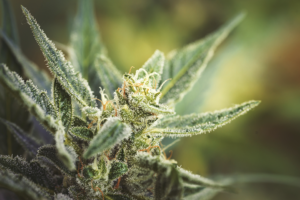 How Does Growers Choice Ensure Buyers' Safety?
With each purchase you make, we'll go above and beyond to ensure that you're kept safe and happy. We offer only the best 100% fresh seeds we can find, each of which is inspected and tested thoroughly before you even make your purchase. Find out more about our marijuana strains and our safety precautions by visiting our comprehensive glossary.
Is Marijuana Legal in Akron?
As of last September, residents of Ohio have been able to purchase pot for medical purposes. As such, patients with specific, state-approved medical issues may use medicinal marijuana as recommended by a physician with certification from the state medical board. This being said, it remains illegal to grow and cultivate medicinal marijuana from home. Despite this, the actual seeds are still legal for purchase: if they remain ungerminated, they are classified as "adult novelty items."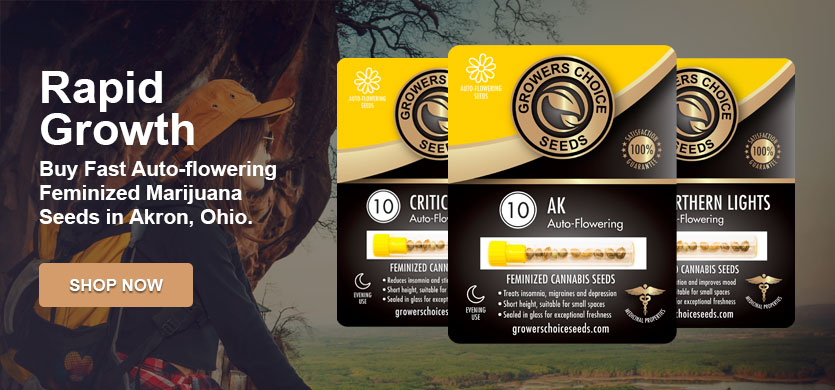 What's the Growth Process like for Pot Seeds?
The growth cycle of pot seeds is similar to that of other plants. As they mature, they experience three marked stages of development, all of which help them to arrive at the growth of many healthy buds.
These three periods include:
Germination: During this phase, the marijuana seed begins to sprout roots. This process occurs in response to warmth and moisture, which are essential to the growth of any plant.
The Vegetative Stage: Here, the plant's structural integrity increases, with strong roots and a thick stem emerging from the seed. At this time, the plant also grows leaves, beginning the photosynthesis process and stabilizing itself.
The Flowering Stage: Finally, the marijuana plant enters the flowering stage, where it focuses its energy on growing buds. When these buds are finished the growing process, they may be harvested and dried for medicinal use.
This growth process is anything but simple: in order for your Akron marijuana seeds to grow into healthy plants, they must be carefully observed and cared for. And, to create the perfect growing process, you'll need to set up a perfect grow room. To learn more about this, check out our tips on how to best arrange your space.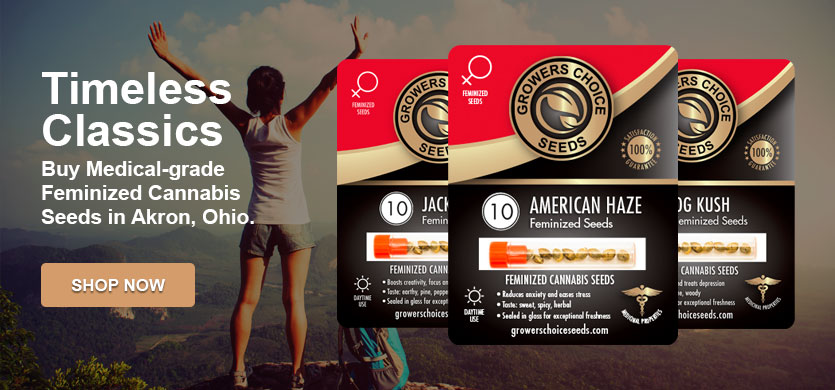 Marijuana Seeds For Sale in Akron
For each purchase of Akron marijuana seeds from our online site, we guarantee a 90% germination rate. This is a first for our industry—one we stand by the importance of. As the very first phase of the marijuana plant's cycle of growth, proper germination is absolutely vital in cultivating high-producing plants. With this, we'll replace any of your non-viable seeds right away so that you can continue your plant growth as soon as possible.
Compare Our Cannabis Seed Strains
Akron's Rave Reviews: Growers Choice
My experience as a Growers Choice buyer has always been a pleasure. Each time I've purchase their seeds, they've shipped in speedily and discreetly—and, their wide variety of strains allows me to switch up my order from time to time. Overall, Growers Choice is a great service!
Most Popular Cannabis Seeds in Akron