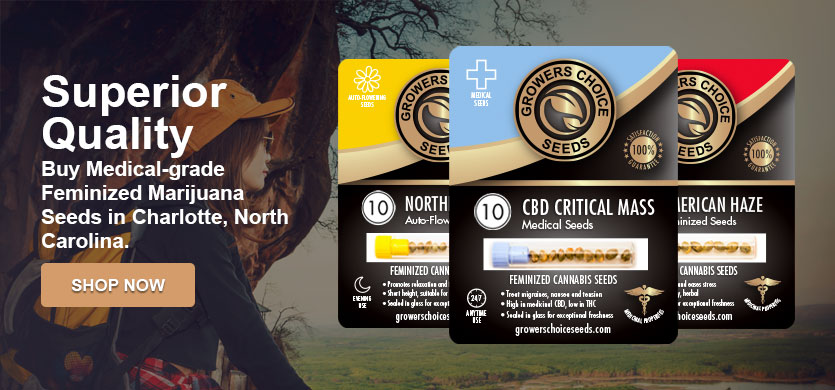 Buy cheap cannabis seeds online in Charlotte
Because here at Growers Choice, we want to become your one-stop shop for cannabis seeds. So regardless of whether you're looking to buy regular feminized seeds or autoflowering feminized seeds, we have what you're looking for. And when it comes to a wide variety of strains to choose from, we've got you covered. We carry a wide range of feminized seeds at all times, so you can rest assured that we've got the strains you're shopping for. If for any reason you find yourself having trouble deciding on which seeds to buy, we're here to help! Growers Choice makes it easier than ever to buy cannabis seeds online in mere minutes. Shop our online collection today!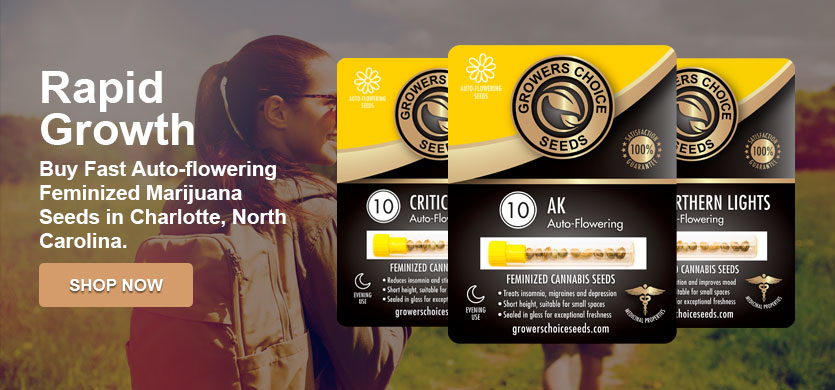 Buy marijuana seeds in Charlotte
While the efforts to push marijuana legalization laws in North Carolina have heretofore fallen short, locals of the state can still purchase their (old and new) favorite Charlotte marijuana seed strains by shopping online with Growers Choice Cannabis Seeds, as weed seeds are considered a collector's item when not germinated, and there is no penalty attached to owning them. Peruse our selection of top notch strains, like CBD Critical Mass or Great White Shark feminized marijuana seeds. Our seeds are carefully cultivated, hand-picked, and packaged in medical-grade glass vials to ensure freshness on delivery and beyond. We ship everywhere in the United States, direct to your home address.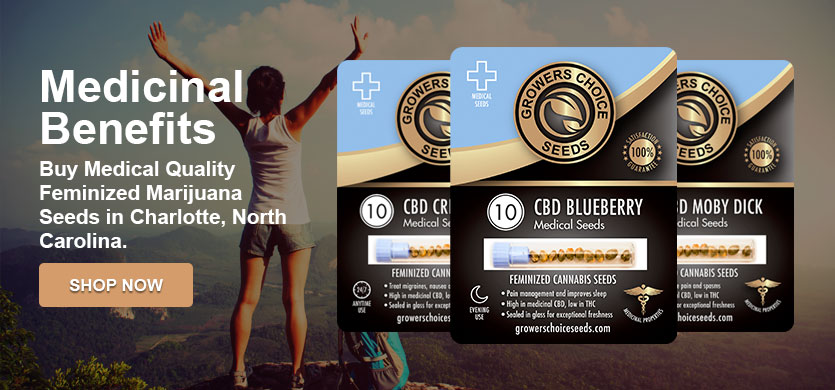 Compare Our Cannabis Seed Strains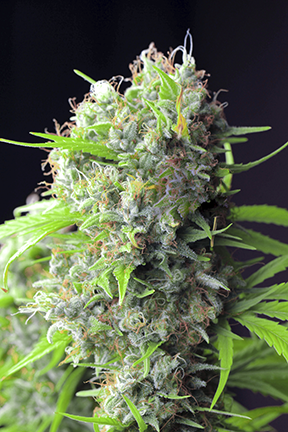 Keeping out customers in Charlotte happy with great products and services
Been ordering my seeds from Growers Choice for almost a year now and I'm always impressed with their speed of delivery and the quality of the seeds when they arrive. Top notch, for sure. They are one of the best, in my opinion, and I've been buying seeds online for awhile now. Keep up the good work, GC.
Shop Popular Marijuana Seeds