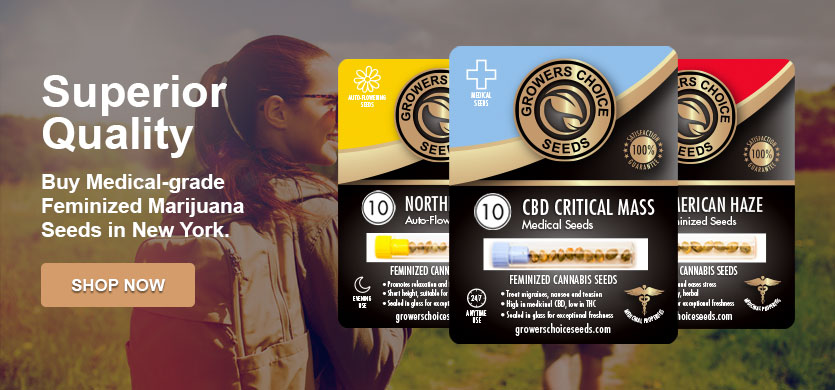 Cheap Cannabis Seeds for Sale in New York City
Choose one of the outstanding strains of New York marijuana seeds from Growers Choice, and start your collection today! You might not be allowed to plant your seeds and grow your own plants in New York just yet, but given the progress in other states, it's likely legislation is just months away! Why not get a headstart and choose your medical cannabis strains now? Our selection is unparalleled and our quality is outstanding – give us a try!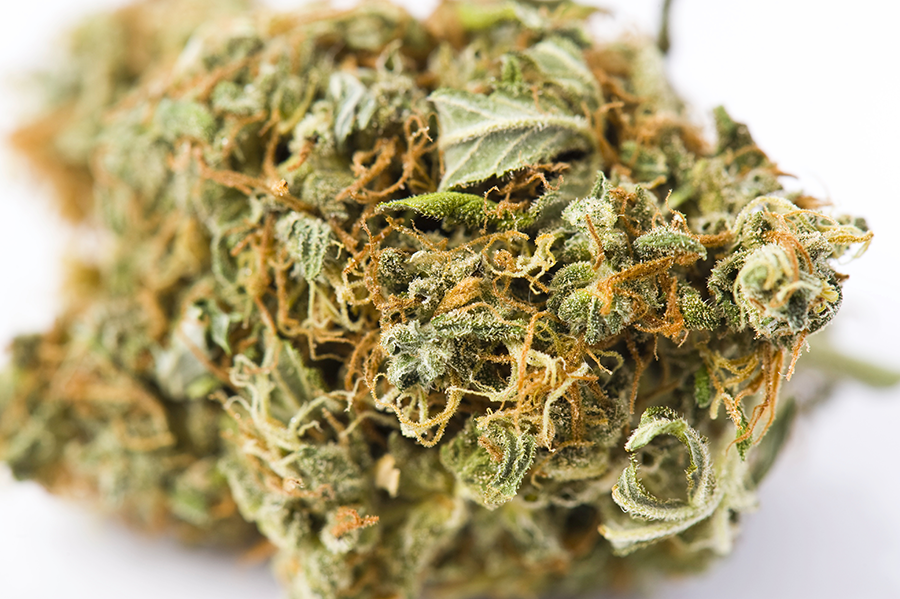 Buy Cannabis Seeds Online in NYC
Allow us to introduce one of our best-selling strains, Cherry Kush cannabis seeds. Sweet and tart Cherry Kush marijuana is a generous indica that should have you feeling free from stress and anxiety. Leaning on its indica heritage with an above-average content of THC (it tops out at over 20%), Cherry Kush marijuana delivers a characteristic high that starts in the head and creeps down through the limbs. Uplifting enough that it can soothe afternoon blues and make dark times seem lighter, at higher doses, Cherry Kush can help you wind down with ease. Heavily redolent of cherries with an undertone of earth, it's a sweet therapeutic option for treating chronic conditions of the mind and body.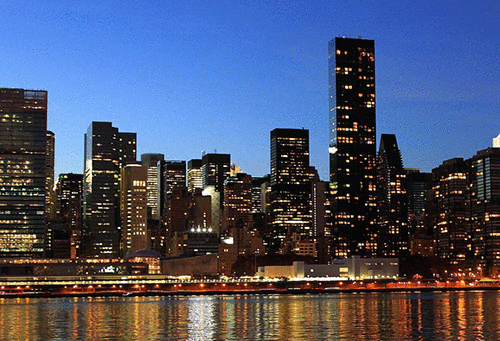 Feminized marijuana seeds delivered to your door
Grower's Choice Seeds carries the best and most popular weed seeds available on the internet, and we deliver them to you fast! Just browse our online inventory and find your favorite strain! In no time at all, these seeds will be arriving safely and discreetly at your door. Did you know that every seed that Grower's Choice sells is fully feminized? This means that there will not be a single male plant to pollinate your precious female plants and ruin your harvest! Having a male plant go undetected risks your time and money. Rest assured that you are only receiving female seeds from Grower's Choice Seeds. Here are some of the most popular strains that we can quickly ship to your home in New York City:
Grower's Choice Seeds will deliver fully feminized seeds directly to your home!
Medical benefits of CBD cannabis seeds
If you're looking for real medical benefits without the psychoactive effect for which cannabis is known, you have come to the right place. Growers Choice medical cannabis seeds offer gardeners the chance to cultivate and harvest a personal supply of natural, high-quality medicine. Now more than ever, it seems consumers are on the hunt for all-natural remedies, no matter their medical background. It seems we're getting tired of all the fake chemicals and undisclosed ingredients in the over-the-counter pills and prescriptions we pick up as a society. Cannabis plants are the way to change that. With our high-quality seeds, you can grow your very own medicine at home for as little as $50. Our seeds thrive in thousands of environments so there's no need to break the bank on a lavish grow room.
Compare Our Marijuana Seed Strains
Is marijuana legal in New York City?
Although many states across America have begun to revise their stance on marijuana, New York remains staunch in their view. Fortunately, Governor Andrew Cuomo announced his plans to allow limited use of medical marijuana in the state, with 20 hospitals statewide allowed to prescribe it. In New York City, patients with these qualifying conditions are allowed to use medical marijuana as a treatment:
Amyotrophic Lateral Sclerosis (ALS)
Cancer
Epilepsy
Huntington's Disease
Inflammatory bowel disease
Tourette Syndrome
This list is not exhaustive, and there remains hope that state legislature will work to expand it to allow access to a wider range of patients.
What are CBD marijuana seeds?
Marijuana plants benefit from the natural production of cannabinoids. These chemicals readily work with our endocannabinoid system, which is responsible for maintaining homeostasis (hunger, tiredness, etc.) within the body. The two most potent and most commonly occurring cannabinoids are THC and CBD. THC has associated medical benefits, but it gets you high. CBD or cannabidiol, on the other hand, has a host of powerful medical benefits but does not get you high, and does not pose the same risk of addiction. It can be used by a much wider range of patients without fear of side effects. CBD marijuana seeds are simply those that contain a higher percentage of CBD and less THC.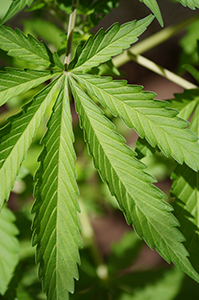 New York's Medical Cannabis Program
In 2014, New York State finally stepped up and passed the Compassionate Care Act, granting medical marijuana access to patients with qualifying conditions; but the program was highly restrictive. Three years later, changes were made to expand New York's medical marijuana program, allowing access for an increased number of conditions. As of 2018, the list of qualifying conditions for a medical cannabis card in New York are
Chronic Pain
PTSD
ALS
Spinal Cord Injury
Parkinson's
Cancer
Epilepsy
MS
IBD
HIV/ AIDS
Huntington's Disease
In New York, medical patients can only obtain their legal cannabis products from a state-licensed dispensary. Dispensaries are vertically integrated: they grow, process, and sell their own medical marijuana products. Patients are not allowed to buy raw flower. Instead, dispensaries offer tinctures, tonics, and edibles. Currently, there are over 46,000 medical marijuana patients in the state of New York, but only two dispensaries in Manhattan, as well as one in Queens and one in the Bronx, and a few more upstate.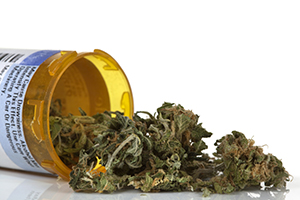 Medical Marijuana Studies in 2017
Research into the promise of marijuana is ever ongoing, and 2017 was a big year for this plant not just in the world of changing legislation, but also in scientific studies.
The year saw a very relevant angle of cannabis being explored in more depth (a trend that will no doubt continue): cannabis as a treatment in the fight against opioid addiction and death. It's been confirmed that states with legal medical marijuana see fewer opioid deaths, but unfortunately, these can't yet be linked together unequivocally.
Microdosing has also moved into the forefront of marijuana discussions, due in part to the discovery that small amounts of THC might actually help the brain age in a more healthy manner – again going back to the fact that cannabinoids help the endocannabinoid system in the body remain balanced, thus creating equilibrium within the body. An animal study found old mice receiving low doses of THC showed improvements in learning, memory, and other cognitive functions.
Other studies: marijuana for Parkinson's and cannabis for better sex!
Can I Be Allergic to Cannabis?
It is possible to be allergic to cannabis, much like any other plant! In terms of a plant during cultivation, the pollen released from pollen sacs could cause an allergic reaction. If you are not growing but simply consuming cannabis, it is possible to have a THC allergy. Today, with the high-THC strains available just getting higher all the time, THC allergies are becoming more common. Luckily, strains high in CBD could be a suitable alternative for people with a THC or Cannabis allergy.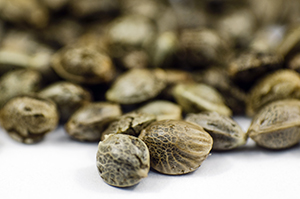 Is there a difference between medical and recreational marijuana?
Despite the evidence to the contrary, there are still many people out there who believe that marijuana is the sole domain of college kids and layabouts. Yes, marijuana has its place in those demographics, but for a while now, the medical community has delved increasingly into the clinical applications of marijuana, bringing to light new information on how potent pot can help lives, and not just hinder them. The only difference between "medical" and "recreational" marijuana is the title, though in most cases medical marijuana prescriptions focus on CBD-rich strains. Shop for high-quality CBD New York City marijuana seeds online with Growers Choice Cannabis Seeds.
Ready to order New York cannabis seeds?
Just because cannabis is prohibited doesn't mean it's impossible to get, especially in a place like New York, which has widely accepted cannabis use on a cultural level. If you were to buy cheap cannabis seeds in New York, you could expect to pay around $10 for a gram, or about $50 for an eighth. That's not bad, compared to the cost of living in the city. If you've seen HBO's series High Maintenance, you already know that bicycle delivery services exist in the city, but if you can't get a contact, you can always stroll through the park and, as Toucan Sam says, "Just follow your nose!"
Quick Marijuana Seed Delivery Right To Your Door
I have so many friends who've recommended Northern Lights to me, and a lot of them have specifically suggested this company. I placed an order and the seeds were in my hands just like three days later, which is pretty dang good, in my books. Can't wait to see what happens!
Arizona gardeners are happy with Growers Choice Cannabis Seeds
Have placed a few orders with Growers Choice. They're easy to deal with. Fairly quick at responding to emails. I always choose to track and it gets to me quickly. No complaints. Prices are good, especially for bulk orders. Very happy.
Shop For Popular Marijuana Seeds