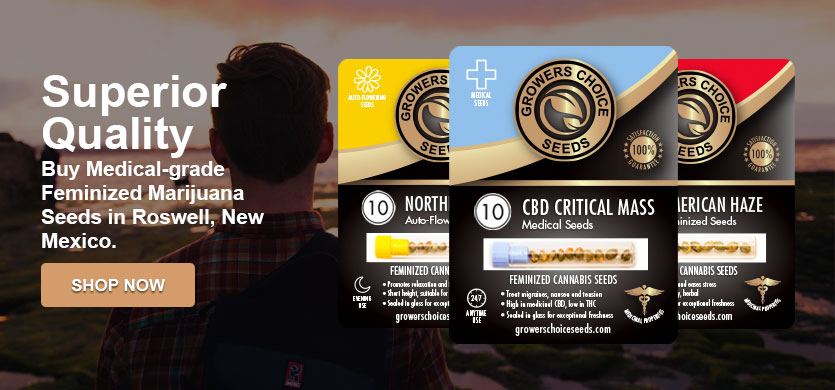 Buy marijuana seeds in Roswell
If you've having trouble finding marijuana seeds in Roswell, then your problems can be solved with Growers Choice. Roswell marijuana seeds could be delivered to your door in a matter of days—all you have to do is place your order today. We offer a premium selection of over 40 of the world's most popular marijuana strains, and all of our seeds are hand-picked, inspected, and tested by our team of horticultural and medical experts to guarantee quality. All of our marijuana seeds are also sealed in air-tight, medical-grade glass vials to ensure freshness and give you a place to store your seeds after arrival.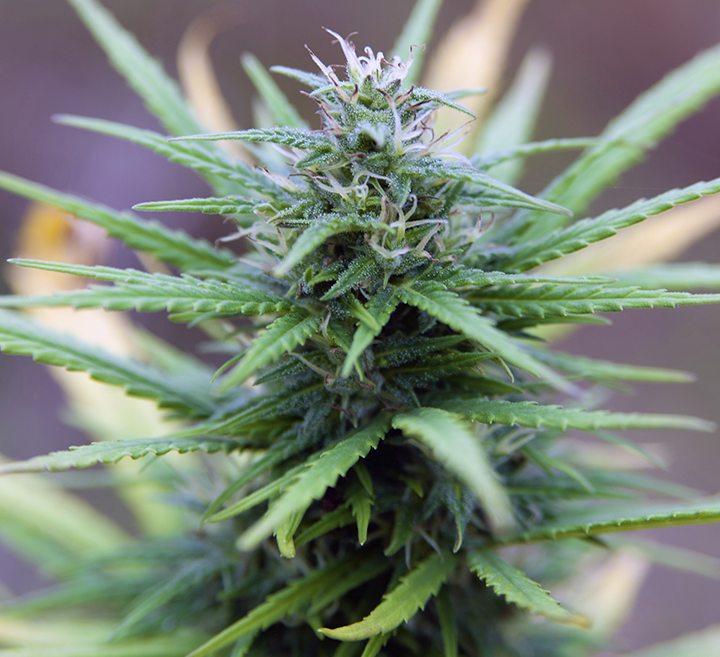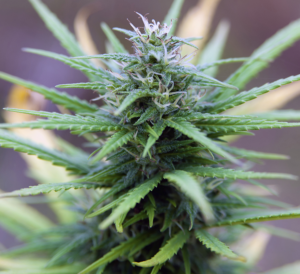 Are Roswell marijuana seeds legal?
It is legal to purchase and own marijuana seeds in New Mexico and across all of North America due to their classification as adult novelty items. New Mexico also has a functioning medical marijuana program that allows residents with qualifying medical conditions to purchase, use, and even grow their own supply of marijuana. Qualifying conditions currently include, but are not limited to, chronic pain, intractable nausea, PTSD, glaucoma, and multiple sclerosis. Patients must apply to the New Mexico Department of Health, and must apply for a separate license for personal production. Bills to legalize and regulate the recreational use of marijuana have also been presented to legislators, though none have been passed thus far.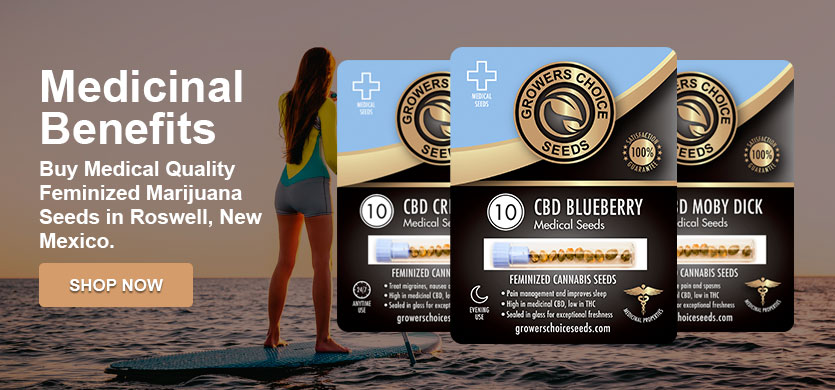 Best pot seeds for anxiety
Our selection of premium pot seeds can help alleviate a variety of medical conditions and symptoms. There have been many studies that have proven the medicinal benefits of marijuana use, many focusing specifically on the effects of the cannabinoids CBD and THC. At Growers Choice, we offer high-CBD medical marijuana seeds that produce all of the therapeutic benefits of marijuana without providing any of the psychoactive effect associated with its use. These high-CBD seeds may be a great option for people suffering from anxiety, as THC may be responsible for causing anxiety as a mild side effect in other strains. Some other marijuana seeds that may help alleviate anxiety are:
Marijuana seeds for sale in Roswell
Roswell marijuana seeds could be at your home in a matter of days with Growers Choice. We offer safe and secure payment methods, including Mastercard, Visa, and Bitcoin, with flat-rate shipping fees and the option to track your shipment. Our high quality marijuana seeds are packaged securely to make sure they arrive undamaged and in perfect shape. To make the experience even better for our customers, we also have a 90% germination guarantee—that means if you order 10 seeds and less than 9 produce results, then we'll replace the non-viable seeds right away! We're dedicated to helping you live a healthier, happier lifestyle with the benefits of natural medicine, so visit Growers Choice to get started today.
Compare Our Cannabis Seed Strains
Growers Choice Is the Number One Choice in Roswell
Growers Choice had exactly what I was looking for. The website is informative, the selection is great, and payment was easy. My seeds arrived in great condition and the vials are great for storage. Thanks for everything Growers Choice!
Most Popular Cannabis Seeds in Roswell