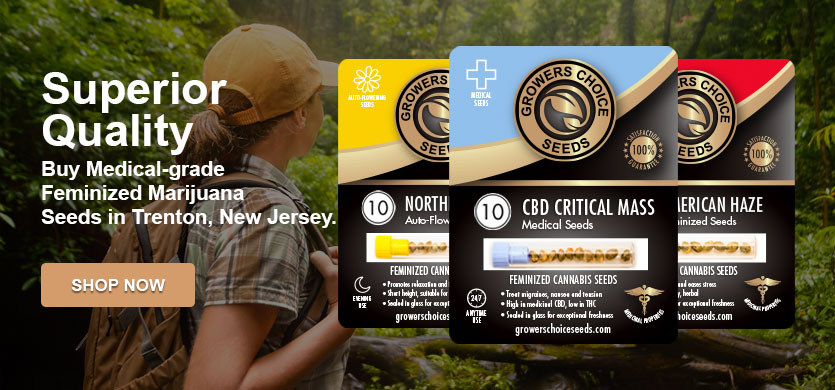 Why should I preserve my marijuana seeds?
Although medical marijuana use in a state like New Jersey is legal, lawmakers here have yet to legalize certain aspects of the culture, including at-home cultivation. Growing marijuana at home can ease a financial burden, and offer greater access to patients who rely on medical pot to find relief from conditions that until now have been resistant to treatment. While local proponents work tirelessly to change this law, you can still purchase and possess marijuana seeds as they are considered an adult novelty item (provided they aren't germinated). If you buy now in hopes of gardening later, you'll want to store them properly to ensure they're still viable come planting time. Find resilient Trenton marijuana seed strains like Critical Purple when you shop online with Growers Choice Cannabis Seeds.
Ideally, your pot seeds will be sealed in an airtight container, and stored in a cool, dry, and dark location. Fluctuations in temperature and humidity or the presence of direct light can and will trigger dominant nutrients, using them up before your seeds reach a suitable germination medium. A few tips to remember:
Humidity should be between 6 and 9%, unless they remain in their original, unopened glass packaging. Humidity levels above 12% may cause seeds to develop fungi.
Keep seeds cool by storing them in a freezer or fridge. The cold environment will slow the life process, along with the rate of degradation.
Check out more tips on the right way to store your seeds in our detailed article on the subject.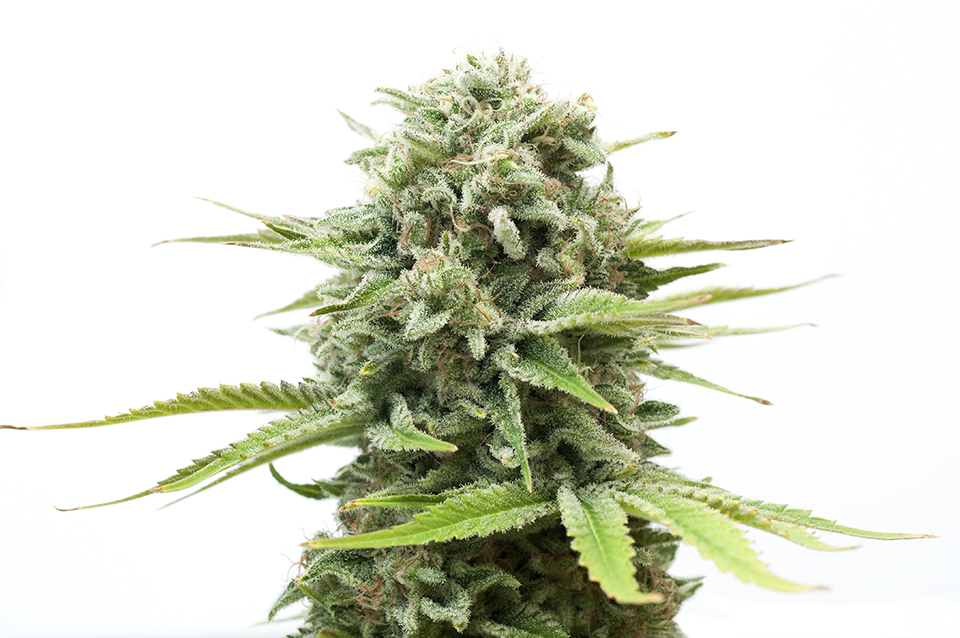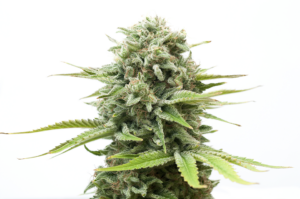 Can I use marijuana in Trenton?
As we mentioned above, the use of medical marijuana has been legal in Trenton since 2010, when the state passed their laws. Patients participating in the state's medical marijuana program are allowed up to two ounces of product at any given time.
The list of qualifying conditions in this state is pretty comprehensive as well, and includes ALS, inflammatory bowel disease, post-traumatic stress disorder, and seizure/spasticity disorders. Thanks to cannabinoids like THC and CBD, people with these conditions have found significant and effect relief. These cannabinoids work on the body's endocannabinoid system (which was named for the plant that led to its discovery): they mimic neurotransmitters in our own bodies, like anandamide (aka "the bliss molecule"), and can replace those that are missing or in short supply.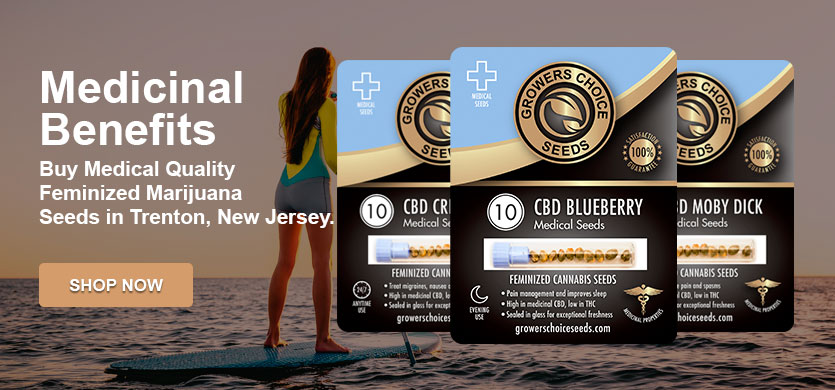 How do I get pot seeds in Trenton?
For the time being, you won't find marijuana seeds on the shelf at your local dispensary, but that doesn't mean you still can't stock up. Pot seeds are considered a collectors item when not germinated, and there's no penalty associated with purchasing or owning them.
Find your preferred Trenton marijuana seed strains, like Northern Lights and OG Kush, by shopping the selection of top notch beans online at Growers Choice Cannabis Seeds. Our seeds are hand-picked and inspected for freshness before being sealed in medical-grade glass vials and shipped from our Canadian facility and delivered to your US address.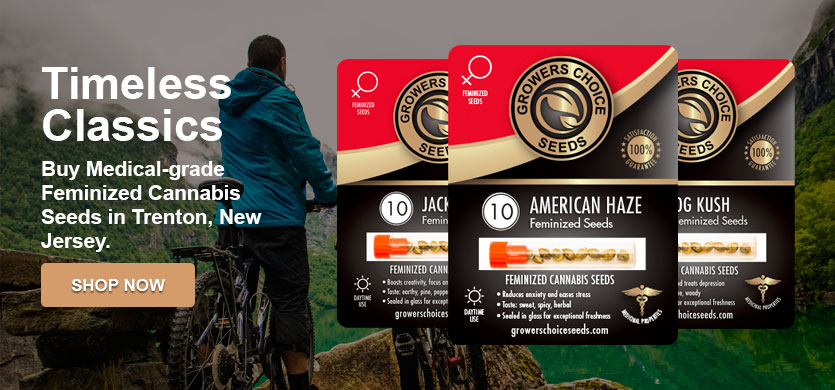 Compare Our Cannabis Seed Strains
What are customers in Trenton saying about our seeds?
Growers Choice is one of the best, if not the best shop to buy your seeds online. I read the reviews, I've done the research, I have even shopped with other brands that were said to be good and turned out to be sketchy. I've gotten every purchase through the mail, no special considerations, and they all turned up on time and in great condition.
Most Popular Cannabis Seeds in Trenton