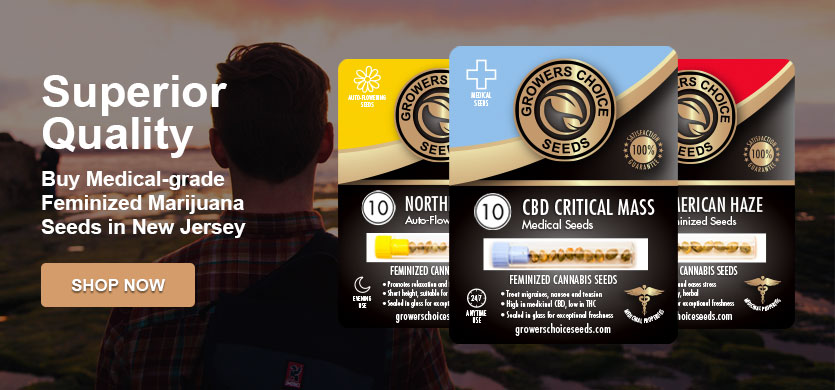 Attention New Jersey collectors of premium marijuana seeds – you have come to the right place! Browse the Growers Choice selection of top-notch products to find the perfect strain for you.
Compare Our Cannabis Seed Strains
Marijuana Laws in New Jersey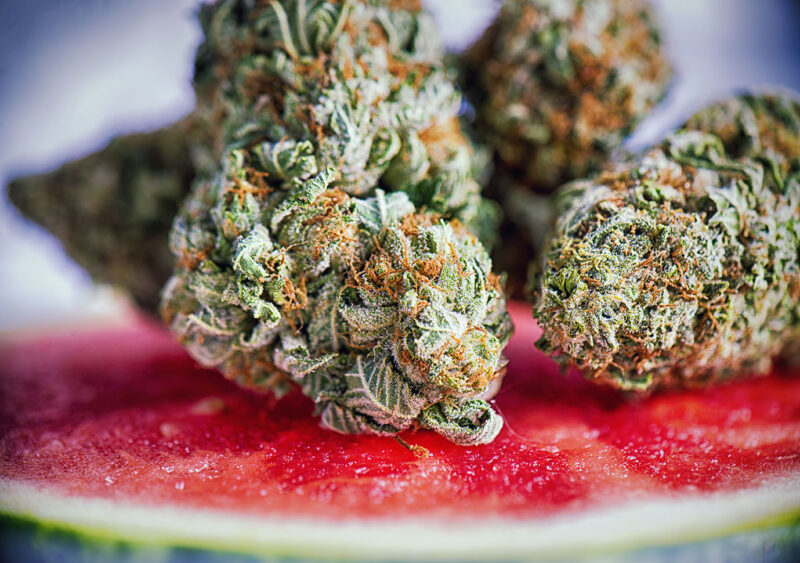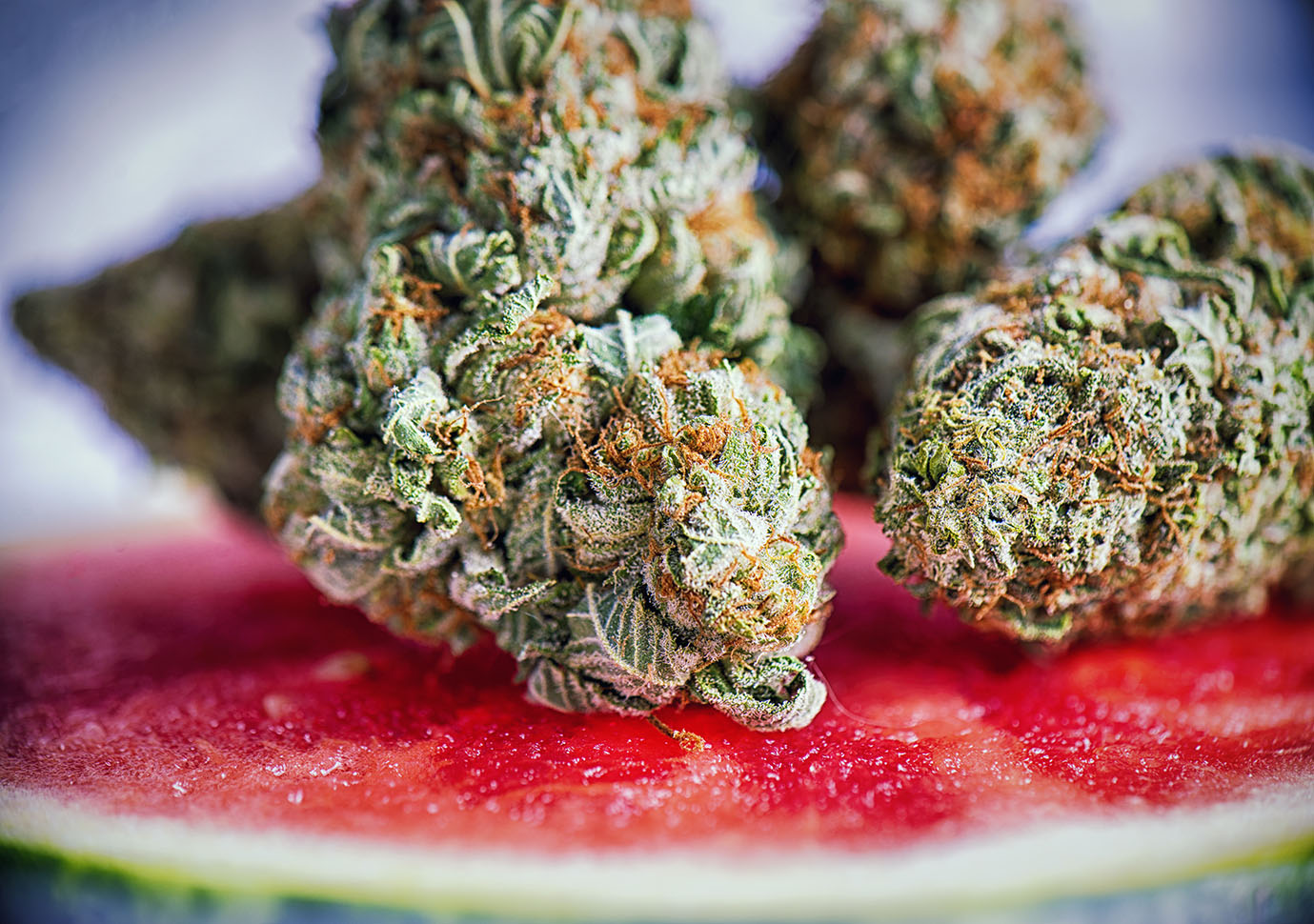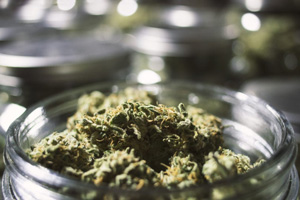 In New Jersey, the use of medical marijuana for a variety of medical conditions has been permissible since 2010. Under the law, registered medical marijuana patients can use the healing plant to treat conditions like ALS, Glaucoma, AIDS, IBD, PTSD, and terminal illnesses.
Though cultivation is not yet legal in New Jersey, residents still have the right to order marijuana seeds from respected companies like Growers Choice. Considered adult novelty souvenirs, marijuana seeds are legal so long as they remain dormant. Ungerminated, you can collect cannabis seeds as a method of preserving the strains.
Buy New Jersey marijuana seeds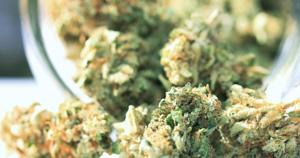 Turn to Growers Choice for the best marijuana seeds in the business. Here, we respect both your financial investment in the cannabis industry and your privacy. Not only is your payment information deleted after processing and your contact info kept secure, we also ship all packages in discreet boxes or envelopes that keep your purchase private. Your seeds, hand-selected after cultivation by expert growers, are packed in medical-grade glass vials that should help your marijuana seeds remain viable until such a time as New Jersey passes home cultivation laws.
Will marijuana help my Multiple Sclerosis?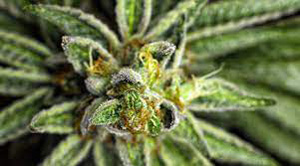 Marijuana's positive effect on MS is one of the plant's better-known uses. A chronic degenerative condition, MS causes inflammation and muscular weakness, as well as loss of coordination. Most commonly, marijuana is cited for its ability to ease spasticity in people with Multiple Sclerosis. During studies on spasticity and cannabis, subjects also stated their sleep improved and their pain was lessened. Another benefit is the lack of concerning side effects when marijuana is compared to some pharmaceutical treatments for the disease.
In New Jersey, residents are permitted to access medical marijuana to treat Multiple Sclerosis. Medical marijuana registered individuals can carry up to 2 ounces of marijuana, which can be purchased every 30 days.
Get pot seeds in New Jersey
At Growers Choice, we offer a great selection of pot seeds perfect for collectors and for treating medical conditions in regions where home cultivation is permitted. Of our 21 fully feminized marijuana seed strains, we carry 7 auto-flowering varieties that require no change in lighting to move from the vegetative to the flowering stage, and 3 high-CBD strains that offer all the medical benefits of marijuana with none of the psychoactivity.

What is CBD marijuana?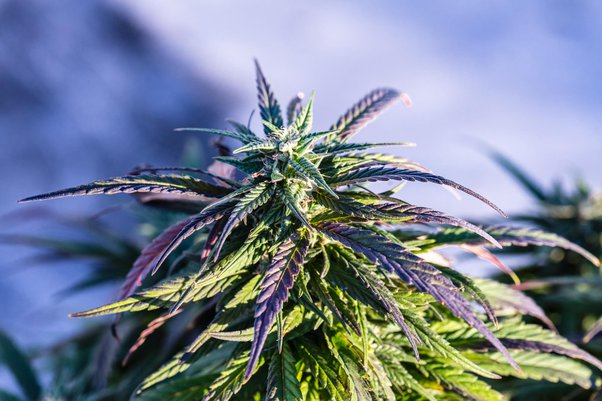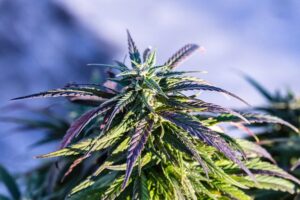 THC is the best-known compound found in cannabis, but in fact, this cannabinoid is only one of some 80 unique compounds found in the plant. Scientists are convinced that each of these 80 cannabinoids has medicinal properties, and a number of them have been studied, though there is much more to do.
The second-most prevalent cannabinoid in cannabis is CBD. The most notable difference between THC and CBD is the psychoactive effects. While THC is known for causing a mental high, the reason many recreational users flock to the substance, CBD causes no psychoactivity and in fact counteracts the high caused by THC. As a result, strains high in CBD treat medical conditions without making you traditionally "high". Additionally, some studies have shown that a combination of THC and CBD in a strain increases the potency of the medical effects.
Buy high-CBD marijuana seeds from Growers Choice, today!
Growers Choice marijuana seeds in
:
…and more!


Get Marijuana Seeds in New Jersey – Everyone's Doing It:
I will be recommending Growers Choice to all my friends. Never have I been so impressed with the professionalism and helpfulness of a cannabis company; so many seem to think I'm so desperate for products, I'll put up with rudeness, but you guys made me feel like an important customer, and I'll be back because of it. Thank you.